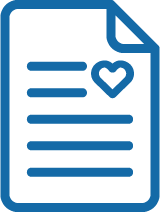 What is a medical billing service? Medical billing services are companies that have the staff or department to handle patient billing and insurance issues for a medical practice. The job of a medical biller is similar to that of a lawyer: they represent their client (the doctor or hospital) and negotiate on their behalf to make sure they get paid for the medical services they provide. They communicate with the patient and their insurance company for every medical claim. A medical billing staff can be in-house or an outsourced service, depending on the size and needs of the practice. As the healthcare and insurance industries get increasingly complex, outsourcing has become a popular option. It frees up internal resources so that doctors and their staff can focus on what they do best: helping patients.
Task Management
Medical billing companies can take care of crucial tasks like:
Patient Insurance Verification
Medical Coding
Claim Tracking
Billing Analytics & Reports
Benefits
Benefits of outsourcing medical billing include:
Simplifying financial record-keeping
Data protection for sensitive files
High accuracy
Quick turnaround time for insurance claims
Scalability
Pros & Cons
Most medical practices are tasked with deciding how they should handle their medical billing needs:
Determine which option is the best for you with our In-House vs. Outsource Pros & Cons Guide.
Medical Billing by Specialty
You may need medical billing services tailored to your specific medical specialty. Consider medical billing services for the following specialties and benefits:
Medical Billing Buyer's Guide
Medical Billing is a staple in every healthcare facility. Check out our buyer's guide on the top 5 things to know about medical billing.
Medical Billing for Physicians
Shopping for medical billing service can be confusing. Our comprehensive Buyer's Guide will help you buy smart and save money. 
EMR Pricing Guide
Looking to utilize an EMR System within your healthcare facility but not sure where to start? Check out our comprehensive EMR Pricing Guide.