Urgent Care Medical Billing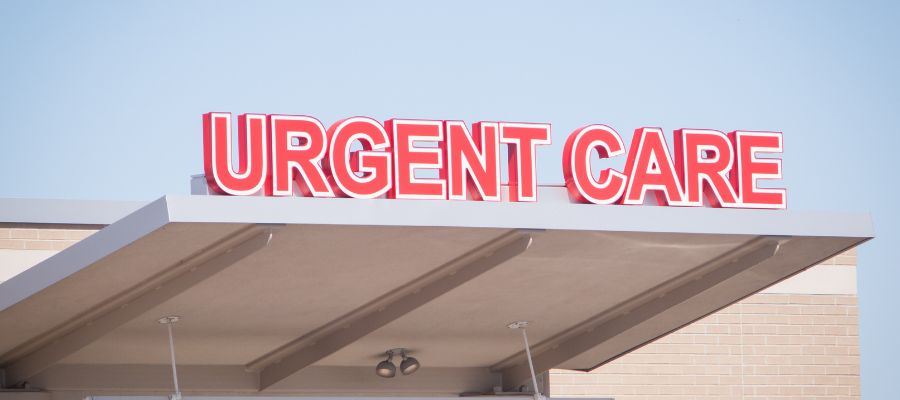 While there are some similarities to primary care medical billing, urgent care medical billing can be vastly different in terms of optimizing a revenue cycle. Urgent care centers file under specific medical codes that are both the same and different from primary care providers. The nature of urgent care centers is different than that of clinics and emergency rooms. Most patients are walk-ins and need immediate medical attention. Oftentimes, there are little to no pre-registration forms, and many patients may want to pay in cash on the spot. There may be little to no time to verify patient information, especially in an emergency.
The right urgent care medical billing system can help you stay on top of all your urgent care billing. If you are looking for a way to optimize your revenue cycle, stay up to date on billing, and reduce claim denials, then you should consider outsourcing your urgent care medical billing.
Outsourced urgent care medical billing can provide you with the right tools to save your practice time, resources, and money, but is it right for you?
Outsourcing vs. In-House Medical Billing
In-house medical billing requires that you hire, train, and keep staff dedicated solely to your billing needs. Not to mention you'll need to implement medical billing software and review your practice procedures often. In-house medical billing does allow you to set up practice-specific procedures and allows greater control. However, it also requires a greater time and resource investment from all of your staff involved. For urgent care facilities with limited staff, this could bog down doctors and nurses from completing more time-pressing matters.
Outsourced urgent care medical billing eliminates a lot of the time and costs associated with billing. Instead, your medical billing is completed mostly by an outside firm. This outsourced medical billing agent will file claims for you. You don't have to hire staff, you don't have to train, and you leave medical billing to professionals. These companies usually require that you use certain billing software to collect patient information and visit information. From there, they will take insurance information and treatment costs and file a claim for services rendered.
Importantly, most of these companies work with insurance providers daily. They know policy and regulations in intricate detail. Because of this knowledge, outsourced medical billing providers often reduce denials and provide better revenue for an urgent care facility. All while saving you time and helping your staff get back to treating patients.
Outsourced urgent care medical billing can provide stability and security even in a field as hectic as healthcare. Outsourced services can help you: 
Provide a better service. 
Review expert-crafted data reports on revenue and other trackables. 
Avoid extra hiring, training, and staff turnover. 
Reduce administrative tasks. 
Focus on improving patient care and providing more services. 
Benefits of Outsourced Urgent Care Medical Billing
While we've already tackled some of the major reasons why outsourcing your urgent care medical billing can be good, there are some unique benefits that most people don't consider. Here are seven benefits you should know about when choosing an urgent care medical billing company.  
Eliminate Denials 
Often touted as the most important aspect of outsourced urgent care medical billing, reduction or elimination of denials certainly has its benefits. Fewer denials mean more money in your pocket, but how is this exactly accomplished? 
Denials often happen for 3 main reasons according to an MGMA poll: 
Missing Information 
Prior Authorization 
Eligibility 
Missing information took the lead in the poll garnering 36% of why claims were denied. This is a front-end service that can be corrected. Outsourced urgent care medical billing companies can help you with the entire billing process. Unlike your health care facility, where you are juggling multiple services at once, billing companies focus on a specific service. They process thousands of claims every day. Additionally, they provide healthcare facilities the knowledge and tools to make sure all front-end services are geared towards success. 
A medical billing company will also keep up with new policies and regulation changes. They will handle all of the claim processes for you. Importantly, they can do this quicker than in-house billers and provide a cost-effective solution for your business needs. 
Incorporate an EHR System 
Urgent care medical billing services can often incorporate into an overarching EHR (electronic health records) system. An EHR system is designed to track details about a patient from the moment they enter your facilities to the moment they leave. An EHR system tends to also allow the transfer of medical data from one hospital or care facility to another. Many medical billing services offer combability with these software programs. Integration is key for faster claim times, reduced frustration, and ease of use. 
Reduce Costs 
When it comes to in-house medical billing, there are several costs to consider. You will be responsible for covering the cost of:
New employee salary 
New employee benefits 
Additional office space for employees 
Equipment costs such as computers, chairs, desks, paper, etc. 
Training 
You may even find that you must repeat this process multiple times as your needs dictate. Or you could skip these costs entirely, as well as save time, and focus your efforts on something else. While you will have to still invest in some administrative staff to acquire patient data, all the billing processes can be outsourced. You don't have to waste valuable resources on billing. Instead, you can focus on improving your medical practice.
Updated Billing 
Working with insurance providers, state regulations, and federal law can provide a lot of obstacles to overcome. You must have in-depth knowledge about changes and be able to adapt your services to them. While this may sound easy in theory, it's much more difficult in practice. Don't do this yourself, especially with a small urgent care facility. With outsourced urgent medical billing, that problem is gone for good!
Focus on Maximizing Revenue 
Most urgent care medical billing services provide support around the clock. They can be reached within minutes to answer questions and solve complex problems. They have people working on filing claims 24/7 to help you maximize your revenue cycles. Furthermore, having a more robust revenue cycle can allow you to start planning for the future and collecting more reimbursements instead of denials. The service can pay for itself. 
Quicker Claims Processing
Most in-house billing services work 8 to 9 hours a day and then go home. New claims are left to be sorted for the next day. When things start to pile up, employees may have to work longer hours resulting in thinner margins and burnout. This can also cause delays which can result in denials or mistakes in your billing. 
Like we stated before, outsourced urgent care medical billing companies work around the clock to file claims on time. Not only that, but these companies have an in-depth knowledge of the industry which often allows them to adjust and file claims easily unlike smaller urgent care facilities. They can file claims quickly and provide more efficient ways of filling as the industry changes.   
Prote

ct Patient Information
Protecting patient information is vital in any health care facility. Not doing so, can result in monetary violations and even jail time. When working with a medical billing company, they often provide top-notch security measures, such as encryption, to protect patient information. If you are worried about security measures, most medical billing companies will help walk you through the process and how they keep each patient's information confidential and secure. 
What Will Urgent Care Medical Billing Take Care Of?
While not every urgent care medical billing company offers the same level of service, there are some general guidelines to expect when it comes to services offered. These could include:
Patient Signup and Enrollment 
Insurance Authentication and Verification 
Patients Appointments and Follow-up Reminders 
ICD-10, 9 Coding Updates 
Updating Services for Regulation Changes 
Claim Submittance, Claim Acceptance, Claim Denial 
Account Collections and Reporting 
Expert Revenue Data and Reports 
Customer Support 
Urgent Care Medical Billing Pricing
Urgent care medical billing is a lot like primary care provider medical billing, most companies charge a percentage on each collection made. This can average around 4-10% of each collection depending on the company.
Some companies may charge a flat fee per claim that could be anywhere from $3 to $15. This will also vary based on the volume of claims a company can handle.
You may need to pay some setup fees for equipment that could cost anywhere from $150-$500. This could be software, training, information systems, or something else.
Ready for Outsourced Urgent Care Medical Billing?
Handing your urgent care medical billing services to an outside party can seem daunting. However, it doesn't have to be. The right medical billing company will help explain the entire process and how they can help you become a more profitable company. Their services should eliminate costs and improve your overall quality. If you're ready to take the plunge and find a provider that can help you, say no more!
At 360Connect, we can help you find quality urgent care medical billing providers that are ready to simplify your billing and help you get back to what you do best.
Want to Learn More?
Check out our solutions for: