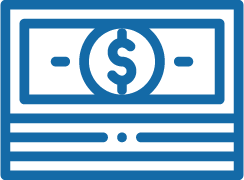 Are you starting a new business? Is your existing business expanding? A business loan can provide cash flow for daily operations and funding for equipment, machinery, or property. Learn about different loan options given your credit history. Good credit? Bad Credit? No Credit? Find out what it takes to qualify for the various secured and unsecured loans out there. Make a business plan, get your financials in order, and find the type of loan that best fits your business's needs.
Buyer's Guide
Shopping for business loans can be confusing. Our comprehensive Buyer's Guide will help you buy smart and save money. 
Ready to Shop?
Receive up to 5 FREE price quotes from pre-qualified suppliers.