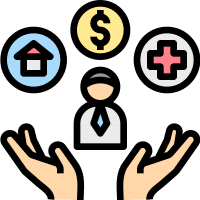 Uses
Businesses of all types and sizes are using shipping containers to:
House their business operations

Cut costs

Utilize portability

Scale up or down easily

Customize the space 20 vs. 40-foot Containers
The most popular choices for commercial storage needs are the two standard-sized storage containers: Cost
Our cost checklist will help you sort through the important factors determining your container's overall price, such as:
Size

Age & condition

Renting vs. buying

Add-on features

Delivery charges

Seasonal changes Shipping Container Benefits
Learn about the benefits of shipping containers for:
Renter's Guide
Shopping for shipping container rentals can be confusing. Our comprehensive Renter's Guide will help you buy smart and save money.
Buyer's Guide
Shopping for shipping containers can be confusing. Our comprehensive Buyer's Guide will help you buy smart and save money.
See Why Customers Love 360Connect
360Connect helps buyers and suppliers establish quality connections
360 Connect send me leads of providers exactly what i asked for, around USA, all types of specialties, all types of offices, and the freedom to connect with them by phone, email and provides contact person. I recommended 360 Connect to those who are good at doing sales. Good Luck
Svetlana K.
01/26/2023
360Connect has been a great revenue generator for our company over many years. We appreciate the partnership!
Maura L.
12/29/2022
Great experience. Competitive quotes came in quickly. Found the vendor that we were lookin for!
Charesia S.
12/22/2022
Our experience has been very positive, and we appreciate our partnership with 360Connect. All of us at East Coast Copier want to say thank you for creating such great opportunities for our company and we look forward to the future of our partnership. Thank you, 360 Connect Team!
Paul L.
12/22/2022
The 360 Connect team does an incredible job of sending us high quality leads, and helping us customize our profile so we're as effective as we possibly can be with our dollars spent.
Trent W.
12/20/2022
360Connect has been one of our top lead generation sources from the inception of Invoisync. They have been true partners with us providing excellent customer service throughout! Looking forward to take our company to a mega growth pace in the new year with your assitance!
Sue W.
12/20/2022
Great lead source for our office coffee beverage sales team. The leads provided are solid and have turned out to be a great benefit to our sales force!
Scott B.
12/20/2022
I have received many leads from 360Connect over the years. You can fine tune them to your audience.
Harold S.
12/20/2022
360Connect is provides us great leads and are very responsive. Plus we can alter our plan at any time
Steve B.
12/20/2022