360Connect Revenue Growth Program Pricing
Pricing based on your products, services, and geographic area needs.
CUSTOM PRICING TAILORED TO YOUR NEEDS!
At 360Connect, we understand one package doesn't fit all. That's why we craft customized plans based on your specific needs.
Tell us about your company, and we will customize a plan specifically for you.
Please complete the form below to start building your plan.
Suppliers Growing Their Business With 360Connect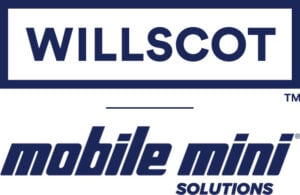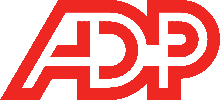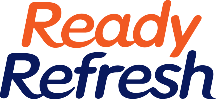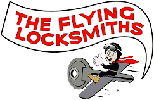 What Our Suppliers Are Saying
We Help Suppliers Just Like You Boost Their Sales!
Being a small business owner, I do everything. I'm the President, I'm the Head of Sales. I'm a delivery guy. And that consumes a lot of time so the idea of getting on the phone every day and calling, I'm not presented with as much time. So if there are customers out there with a need, and they can come to me, that's immeasurably more valuable.
– Joe P.
These are leads that I never on my own would find. I view 360Connect as my business development officer. They do all the grunt work for me, finding leads and qualifying them.
– Provident Commercial Finance
Our own SEO efforts just weren't producing the leads that we really needed to have the volume that we needed. So we signed up for 360Connect and overnight we had solid leads that just really improved our business and the amount of containers we were able to sell. It's made a huge difference in our business.
– Cody J.
We struggled to call the prospects fast at first, but after training with 360 we got our call times below 10 min. and are now growing by 25% per month.
– Satellite Shelters
In terms of looking for new leads, certainly in a pandemic. I think it was important that we have a company that values a partnership and understands the needs of the company to listen to what was said and see how we can make it better going forward. It's been a fantastic one-year relationship.
– Howard H.
360Connect leads have been responsible for 25% of our overall business growth this period. Our sales team and telemarketing department have benefited big time from using 360Connect's lead program.
– Reliable Office Solutions
We've grown more over the last 10 years than we grew in the previous 20. We've used several different lead generation companies and 360Connect's leads have always been the strongest of any we've ever tested.
– Parks Coffee
360Connect is our primary growth engine for acquiring new clients, which leads to revenue and profit.
– Forest Recovery Services, LLC
Like any other business, you're always looking for new business. Short of having a larger online presence ourselves, we know that people go online for copiers, MFP's, or printers. This is a good resource for them to go to and it brings us leads that we probably would not see otherwise.
– Mike D.
I was looking for a way to improve my marketing. I had done some radio and some print media and I just didn't feel like I was getting any kind of real information on what my return on my investment was, and it seemed like this would be the perfect way to know exactly what my return on investment is because I only get charged when I get an opportunity. So I'm paying per opportunity. And that works out great for me.
– Russel W.
We wanted to be there whenever somebody's looking for a medical billing revenue cycle management company. We wanted to be notified so we can jump on a call as soon as possible. We get access to people who are interested, and when they're interested. That was the reason behind our decision to go with 360.
– Sue W.
HELPFUL RESOURCES
WANT A STEADY STREAM OF QUALIFIED PROSPECTS FOR YOUR SALES TEAM?
CALL US AT (888) 259-6606