Top 5 Things To Know About Medical Billing
Medical Billing is a staple in every healthcare facility, but the services and software differ between practices. What's right for you? And what should you consider when looking into the various options? Luckily, we've created a comprehensive buyer's guide to answer these questions and more.
What is Medical Billing?
The process of submitting health insurance claims on behalf of the patient to various health insurance companies.
Is Medical Billing and Medical Coding the Same Thing?
No. While both responsibilities depend on one another, they are not the same. Medical coders record the provided care patients received into a computer system using medical terminology and coding guidelines. Medical coders provide the instructions needed by medical billers to complete their tasks.
Now that we understand the basics, let's take a look at the 5 key things you need to know about Medical Billing.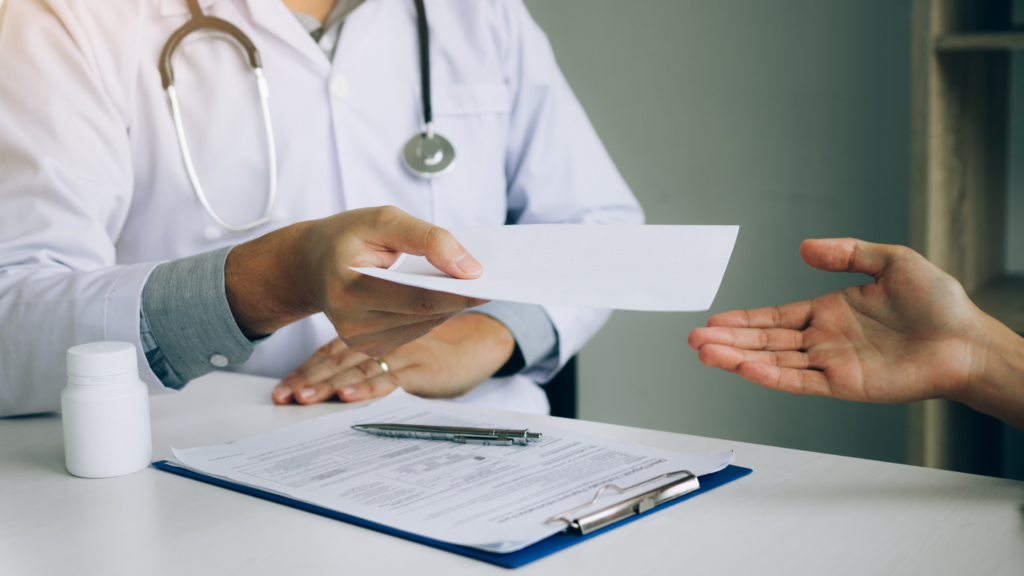 1. Medical Billing Process
The medical billing process is the communication steps taken between the provider and insurance company until payment is complete. It starts in the practice's office and ends once payment is recorded. Some consider the process to be 10 steps, while other practices simplify into 5 steps.
The following is what a typical medical billing process looks like:
Patient Registration:

Collect name, birth date, visit reason, insurance information, etc.

Financial Responsibility Confirmation:

Determine what the patient's insurance covers.

Patient Check-in/Check-out:

The patient physically checks in and out of the office. This may or may not include the patient paying a copayment.

Claims:

Handoff between a medical biller and medical coder to create a medical claim.

Monitor Claim

Payer evaluates the medical claim and accepts, denies, or rejects it.

Statement Preparation

A payment statement is created once the biller receives the report from the payer.

Payment Posting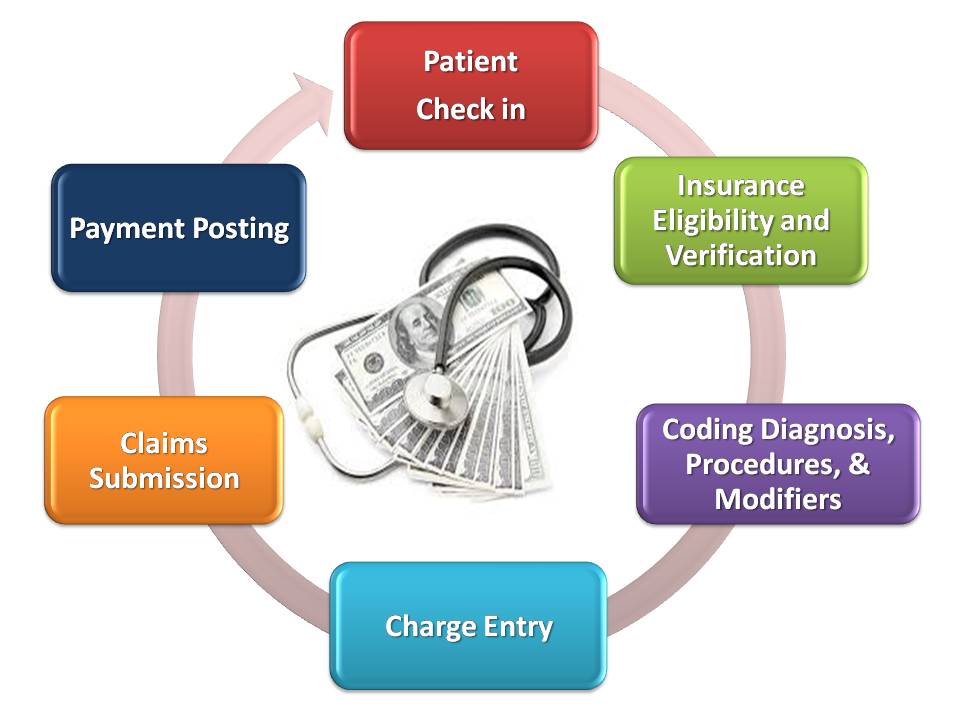 2. The Details Matter
Based on the billing cycle, it's clear that details matter. It is critical to have an organized system in place so things will move along smoothly and at the end of the day, money will be collected properly.
This requires crossing t's and dotting i's. Incorrectly filed claims are not eligible for payment. Causing a headache for both ends. Good practice says to always pay attention to every detail when submitting claims.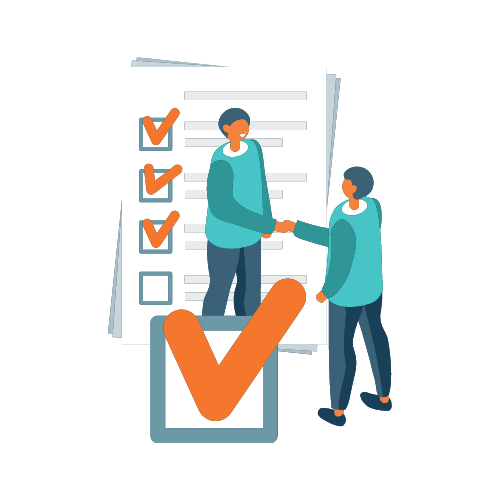 Another detail that matters is knowing your carriers and contracts. Knowing your patient's insurance carriers and having good relationships with them increases your chances for a smooth process. In addition, staying on top of contracts and healthcare laws puts you in a position for success in the case that you have to advocate for your practice and patient. It's important to know that more can always be done to make the process efficient.
3. Cloud Computing
A cloud-based billing system runs on a remote server and can be accessed from any computer with internet access. It is an efficient and new way to collect and manage data instead of recording documents on paper and storing them in a filing cabinet.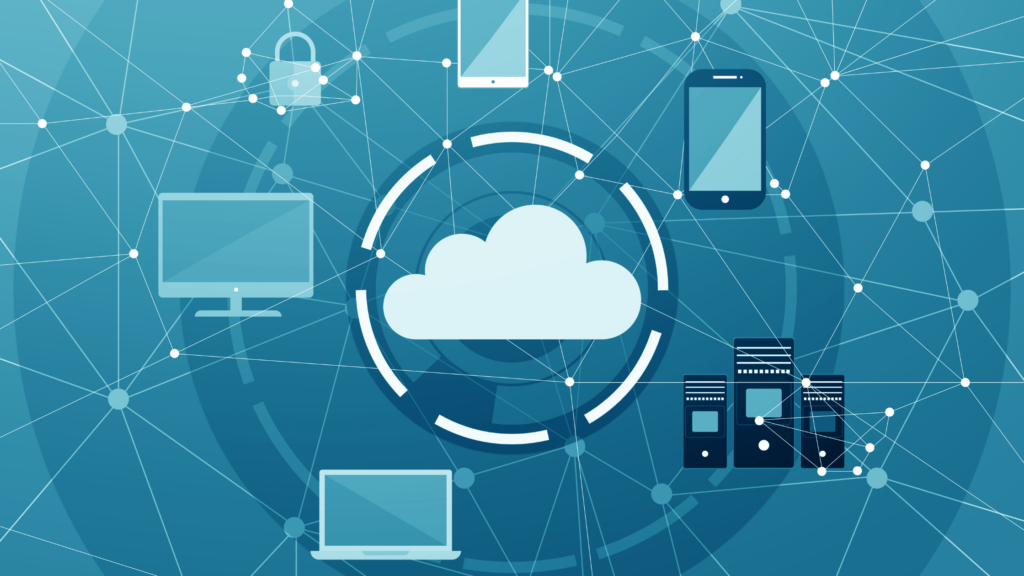 Although file cabinets are in no way out of the picture for many, there's a clear shift for a completely online billing center. It's important to know you're gaining more freedom while securing and saving documents at a low cost. However, this also means you'll need to have a tech-savvy staff and may need to pay for additional training.
4. Medical Billing Service Cost
The price of medical billing services can vary from $875 to over $10,300, depending on the enterprise size and whether on-premises servers are desired. It can cost as little as $27 to $127 a month to use web-based software, which is hosted on off-site servers.
Take a look at some of the top medical billing services below to get an idea of the pricing of a medical billing service.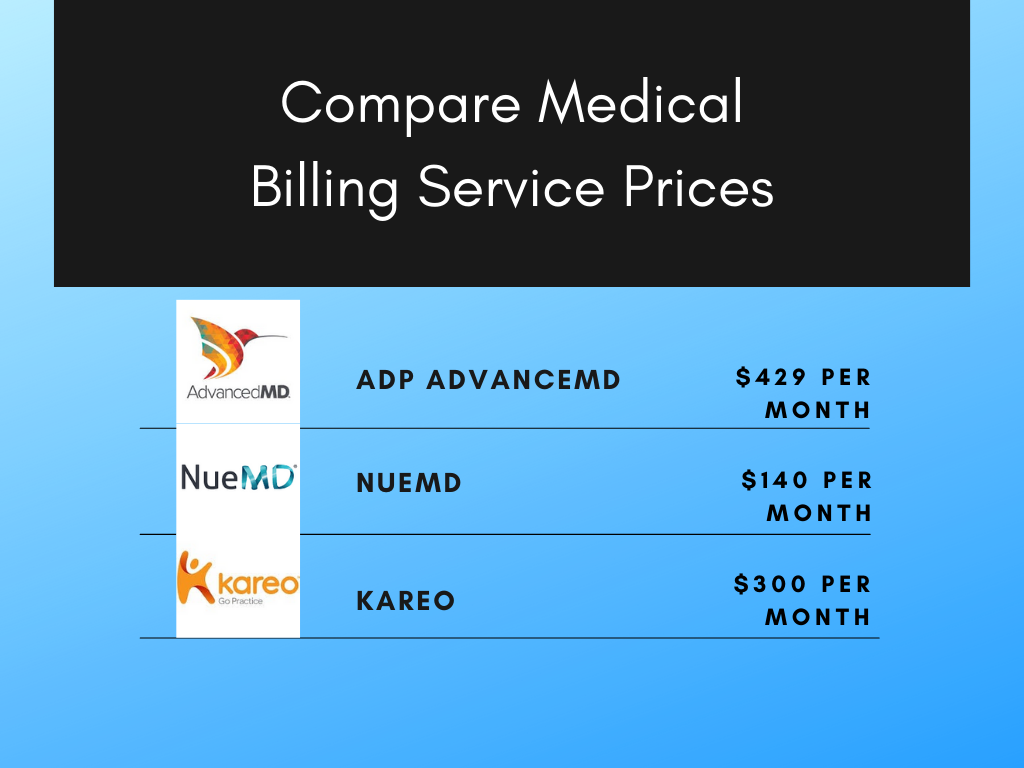 Learn more about how to choose the best medical billing company software. This can be fulfilled both in-house and outsourced for both small to large practices.
5. Get the Help You Need with Outsourced Medical Billing Services
Does 1-4 of our list make you feel overwhelmed? Have you noticed employees are falling behind on their actual work? You may want to consider outsourcing your services.
To help with the process, outsourced Medical Billing Services provide the necessary external staff or departments to handle patient billing and insurance issues for your practice. Let them focus on the paperwork so that your practice can focus on taking care of the patients.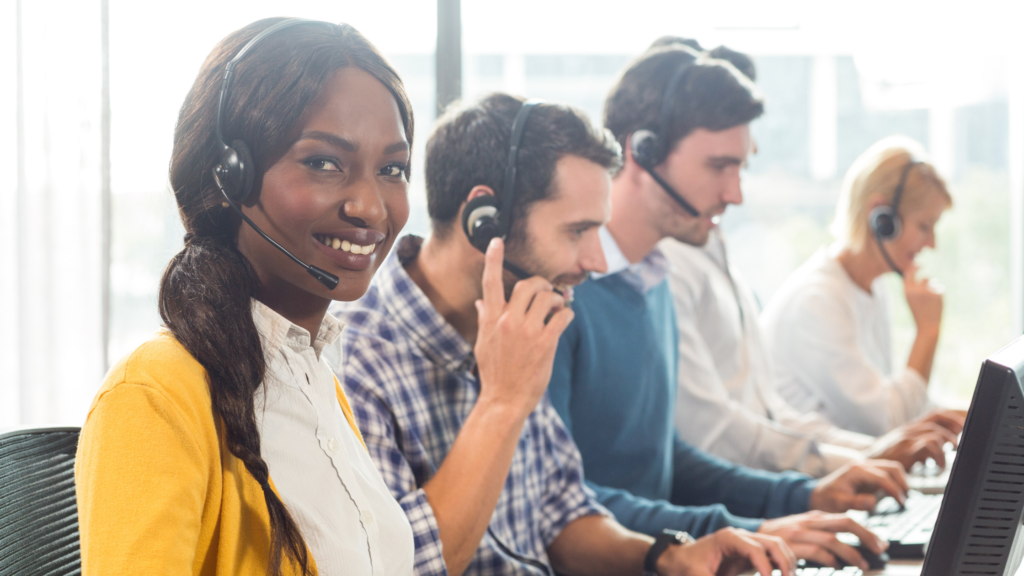 Why Outsource Medical Billing?
Outsourcing medical billing to a credential service provider is becoming an increasingly popular option. Outsourced providers are experts in medical billing and have the necessary medical coders to handle the job to your satisfaction. It alleviates the stress from your practice from having to manage things across the board.
Check out some of the benefits of outsourcing medical billing services:
Easier oversight of billing process
Utilize Your Own Resources
Flexibility
Simplifying financial record-keeping
Data protection for sensitive files
High accuracy
Quick turnaround time for insurance claims
Scalability
Get A Quote for Medical Billing
At 360Connect, we understand the healthcare and insurance industries are getting increasingly complex, and in-house or outsourcing services may be an ideal and popular option for your practice.
This is why we provide you with up to 5 FREE quotes from medical solution experts.
Fill out the Medical Solution Form
We Share Your Requests With Up To 5 Suppliers.
A Local Supplier Will Reach Out to You With A Quote
It's that simple. Get started today!
Make Sure You Prepare For Your Medical Billing Call by Clicking HERE