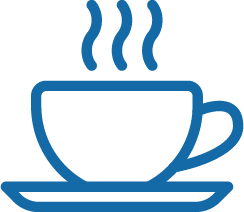 It's no secret many people cannot start their day without coffee. A regular office coffee service helps employees stay happy and productive, not to mention saves the company time and money. Suppliers provide, as well as service, the equipment and coffee for either a single-cup, glass or thermal pot unit. If your employees have particular tastes, a wide range of flavors, including teas and gourmet coffee are also available.

Choosing an Office Coffee Supplier
The office coffee supplier you choose to do business with can make or break your coffee service experience! Our  office coffee supplier checklist will help you think through important things like:
The supplier's variety of options

Quality of coffee

Ongoing delivery and coffee supply costs
Selecting an Office Coffee Machine
Overwhelmed by the amount of office coffee machines there are to choose from? Selecting the right machine goes hand-in-hand with your
Company size

Employee preferences

Coffee service budget

How long you can afford to spend on routine maintenance. 
We've got the perfect guide to help you find the best machine for your workplace.
Cost of Office Coffee Service
It can be tricky to budget for an office coffee service when just getting started. Our cost checklist helps you budget smart by considering the cost of items like:
Equipment
Coffee and drink shipments
Supplies
Additional fees
Buyer's Guide
Shopping for office coffee service can be confusing. Our comprehensive Buyer's Guide will help you buy smart and save money.