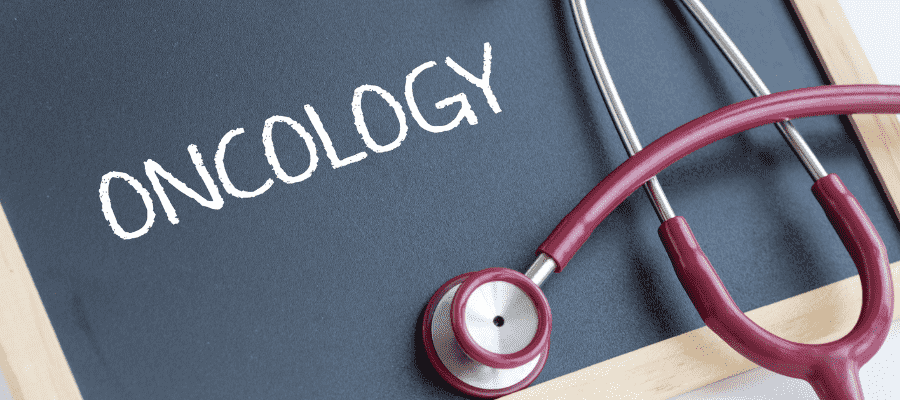 One of the most difficult fields of medicine is oncology. Not only are there various fields within oncology, but treatment and billing can also often be complex. Both patients and care providers can feel dejected due to the process.
Oncology medical billing deals with the various billing process for cancer treatment. Cancer treatment is usually extended periods of care with a combination of services and treatment. Multiple factors can affect the oncology medical billing process including:
Surgery
Chemotherapy
Radiation Therapy
Mental Health Services
Checkups
And more!
Every cancer patient is different. This means treatment must be tailor-made for the patient, which makes the billing complicated. Oncology medical billing requires experienced, informed, and talented HR professionals to get the most out of your patient's bills. More practices are turning to outsourcing their billing needs due to the high bar for oncology medical billing. Whether you are having trouble with complex coding or pre-authorization, outsourced medical billers can help your practice.
3 Problems of Oncology Medical Billing
1. Complex Nature of Oncology
As touched on above, cancer treatment is a long and strenuous process for everyone involved. Cancer patients can experience rapid fluctuations and wide-ranging symptoms. This can create complex scenarios to bill for. Even for patients with straightforward cancer treatment plans, you'll still need to bill for:
Consultation
Preparation
Treatment
Follow-up
All these stages will need to be approved and covered by insurance. According to medicalbillersandcoders.com, services performed for diagnosis not covered by the policy or for excessive frequency will result in a denied claim. It is essential to have dedicated staff that knows the ins and outs of major healthcare plans.
2. Changes in Technology and Compliance
The field of oncology medical billing is always changing. Cancer has affected just about everyone on the planet, killing an estimated 9.5 million people worldwide in 2020 alone, almost everyone has a friend, family member, or neighbor who has been affected by cancer. Because of this, cancer treatment and study are always changing. Technological improvements and better diagnosis lead to changes in compliance and changes to coding.
Due to this, it can be difficult for practices and oncology medical billers to stay up to date and within compliance. As more technology comes out, insurance companies, doctors, and staff must all adjust.
3. Oversight is Needed/Turnover is High
Because of the complex nature of oncology medical billing and the changes that come with this area of medicine, you need the right team in place. You need experienced coders and billing experts to help you stay on top of your billing. Some practices opt to do that themselves, however, they also must deal with:
Turnover
Training
Employee salary negotiations
A dedicated management team to oversee individuals
This hiring and employee management process can lead to losses in revenue and delayed billing, especially when short staffed.
One of the unique problems of oncology medical billing is that is susceptible to fraud if there are not checks and balances. Because the billing process is so complex, it can be easy to hide fraud if you do not monitor your billing. Without an experienced and reliable team, you could be susceptible to this.
4 Benefits of Outsourced Oncology Medical Billing
1. Can Manage the Complex Nature of Oncology Billing
By outsourcing your oncology billing services, you can receive the best service in the business without having to worry about hiring employees. Outsourced billers are specialized in a specific area and have years of experience. They can help you navigate the billing process with ease and make sure claims are not rejected for simple reasons (for example, missing paperwork, incorrect coding, etc.) They can even help you improve your medical office efficiency.
2. Avoid Claim Denials Through Correct Coding
To properly navigate oncology medical billing, you need to have billers that understand coding. Outsources billers can navigate coding such as ICD-9/10, CPT, and HCPCS with ease. Because outsourced billers are routinely filing claims every day they are at the forefront when it comes to navigating changes with insurance. Your medical billing team can keep you informed and help institute new changes as they occur.
Instead of having patient balances slip through the cracks, you can be ahead of the game.
3. Avoid Stress for Patients and Your Practice
When your billing is not up to the task this hurts your practice in multiple ways. First, it hurts your bottom line. You will not be able to pay the bills and determine cash flow. Secondly, it will cause problems for your patients as they will not know what to pay and what is covered during their most vulnerable moment. Third, this will hurt your reputation as more patients have problems with their billing, they will let people know about your shortcomings.
Fortunately, there is a solution. Outsourcing your oncology medical billing by helping you synchronize your billing process across all departments. Outsourced medical billers can help your practice reduce claim denials and process your billing at much quicker rates.
4. Specialized Oncology Billing / Eliminate the Knowledge Gap
One of the common problems within medical billing is retaining employees and training them. Oftentimes, it can take new employees weeks or even months to be fully trained on compliance, coding, and procedures. Furthermore, if management leaves, you then must find someone to replace them. This may leave you vulnerable to making mistakes in your billing.
Outsourcing your billing puts an end to this. You don't have to worry about hiring and firing multiple employees. You are not left to the mercy of the billing manager. Instead, you can work directly with your medical biller without training or downtime. Companies can hit the ground running.
Price of Oncology Medical Billing Services
The price of your oncology medical billing will be dependent on a couple of factors. The size of your practice and the volume of patients are some of the bigger factors that can affect pricing. According to Neolytix, you can expect to pay a percentage of your collections—around 6% to 8%. Some companies will also charge a flat fee per collection as well instead of a percentage.
In your contract, a percentage or fee will be established for a certain volume of collections. If you go over this volume limit, you may incur more fees or less, depending upon your contract.
Is Outsourced Oncology Medical Billing Right for You?
If you want medical billing services that are robust and reliable, then outsourcing your oncology medical billing is the right choice for you. You'll have access to specialized billers who can help your practice stay on top of claims and help the billing process be simple and precise for patients.
Not sure where to turn to for outsourcing your medical billing? Don't worry, we can help with that too. At 360Connect, we pair high-quality suppliers with customers every single day. All you need to do is fill out our 1–2-minute form. From there, we'll contact you to verify your information and then you'll receive up to 5 free price quotes on service 100% free! It's that simple!
Check out our other guides here: