Endocrinology Medical Billing
Medical billing is a common obstacle among endocrinologists. As it stands, endocrinologists are in-demand physicians who specialize in working with the body's hormones—treating diseases and disorders related to hormonal imbalances, such as:
Diabetes: A staggering 1 in 10 Americans are living with diabetes, and roughly 1 in 5 are unaware they have it.
Endocrinologists have a lot on their hands, and that's without the added workload of medical billing. In addition to constantly changing regulations, hiring staff to keep up with them can be daunting. With medical billing being such a time-consuming task, you may want to consider outsourcing it.
Endocrinology Medical Billing: In-House vs. Outsource
Medical billing is time-sensitive, complex, and the most crucial aspect of your endocrinology practice. So, which is right for you? In-house or outsourced medical billing? For many in the healthcare industry, outsourcing their medical billing is the optimal choice. In-house medical billing requires staff members to be responsible for all aspects of the revenue cycle. Meanwhile, outsourced billing leaves the task to third-party professionals.
Issues with In-House Medical Billing for Endocrinologists
Running a medical practice is not easy, but when you're also handling billing, it can quickly become overwhelming. Furthermore, it is common for small clinics to believe that in-house medical billing will save them money, but most of the time, it doesn't. Below are some of the most common problems encountered by practices when trying to handle medical billing and coding in-house.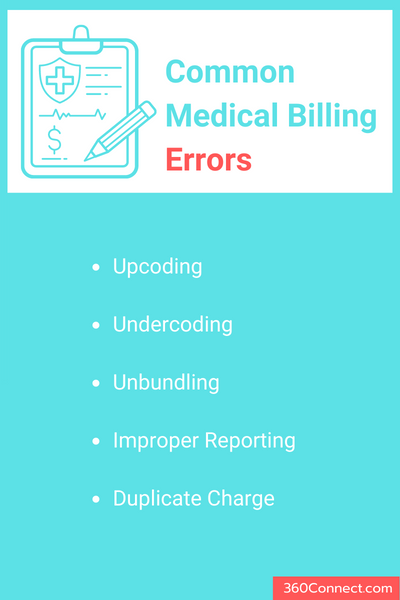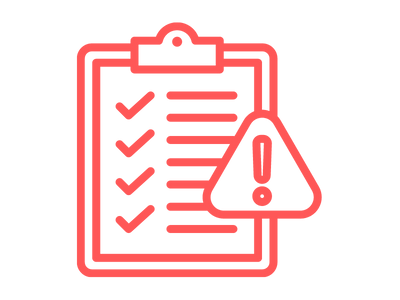 HIPAA Compliance
Endocrinologists can complete the medical billing process in-house quickly and efficiently using digital software. However, many times specific tools do not comply with HIPAA. This can lead to a big issue for your practice if it's not meeting HIPAA standards, usually resulting in financial, or worse, legal consequences.
Outdated Software
Your practice will need to be able to ensure all software is following billing and coding guidelines. In addition, many medical practices become familiar with software and end up sticking to outdated software. Causing technical problems and issues for both staff and clients.
Higher Costs
In-house medical billing comes with a range of additional costs. For example, you'll need to provide employees with salaries, benefits, equipment, software, and training if needed.
Liability
Endocrinologists deal with a complex group of glands. In addition, they often diagnose a variety of conditions. On top of that, dealing with complex insurance policies and protocols is not ideal. Whether on purpose or not, any negligence by a staff member can result in incorrect billing. Moreover, between HIPAA compliance and numerous protocols, in-house medical billing is a huge liability and requires constant upkeep and watching over to ensure no mistakes are made. 
Support Problems
HIPAA compliance, outdated software, higher cost, liability, and an understaffed team can drastically lead to support issues when conducting in-house medical billing. If your in-house team takes a vacation, as they should, you'll be stuck in a bind or overworking other staff members in the meantime. In addition, when employees quit, or for instance, take maternity leave, your operations will suffer due to a lack of support.
Pros and Cons of In-House Endocrinology Medical Billing
| | |
| --- | --- |
| PROS | CONS |
| Maintaining Control | HIPAA Compliance Issues |
| Easy Accessibility | Outdated Software |
| | Higher Costs |
| | Liability |
| | Support Problems |
4 Reasons to Outsource Endocrinology Medical Billing
Unlike most other medical providers, endocrinologists deal with a wide range of patients and diseases. Making medical billing a complicated aspect of running your practice. Let's explore the top 4 reasons to outsource Endocrinology medical billing.
1. Enhance Patient Care
Improving the patient's care and experience starts with minimizing their wait time. In-house medical billing can include a mountain of paperwork, correcting errors, monitoring the process, and more. In addition, this can cause a practice to get behind on patient care if staff is performing billing tasks in addition to their workload, or if your in-house medical biller is on vacation.
When you outsource medical billing, your practice can focus on what it does best, diagnose and treat disorders of the endocrine system. Indeed, when specializing in a field that deals with over 50 different hormones, it's vital you and your staff have the time for each patient to enhance their care. By outsourcing medical billing, you can focus on providing quality care to your patients.
Focus Attention on Patient Care
Increase Patient Loyalty
Better Care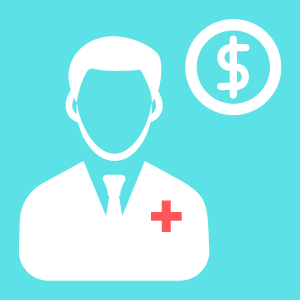 2. Maximize Revenue
By outsourcing medical billing, your endocrinology practice can save a great deal of time and money on salaries, medical billing software, maintenance, training, and more. In addition, it speeds up the billing process by letting trained professionals complete the task. By reducing overhead costs, submitting claims on time, and increasing reimbursements, your endocrinology practice can generate more revenue.
Reduced Overhead
Increased Reimbursement
Improved Cash Flow
3. Stay Compliant
The healthcare industry is ever-changing and requires endocrinology practices to stay up to date on codes and regulations to stay compliant. There are also ongoing changes in Medicare, Medicaid, and third-party payers to be aware of. Keeping up with new codes, regulations, protocols, and information is essential to running a compliant practice.
ICD-10 Code Updates
Insurance Policy Changes
HIPAA Compliance
4. Professional Coding Experts
Mistakes are inevitable, but because medical billing is one of the most important aspects of your business, they should be kept to a minimum. So if you're dealing with a handful of billing or coding mistakes, outsourcing the task is likely needed. By outsourcing medical billing, you can cut mistakes, gain accurate reporting, and save valuable time and money.
Avoid Claim Denials
Reduce Errors
Navigate Complex Coding & Billing Issues
Pros and Cons of Outsourcing Endocrinology Medical Billing
| | |
| --- | --- |
| PROS | CONS |
| Enhanced Patient Care | Less Oversight |
| Maximized Revenue | Reduced Control |
| Compliancy | |
| Professional Coding Experts | |
What Will Outsourced Endocrinology Medical Billers Take Care of?
While not every endocrinology medical billing company offers the same services, in general, many fulfill the following (and more):
Patient Enrollment
Insurance Verification
Appointment reminders
Coding Updates
Claim Submission, Acceptance, and Denial
Reporting
Customer Support
Outsourced Endocrinology Medical Billing Pricing
Similar to other medical billing services, endocrinology medical billing charges a rate per collection made. The industry average is 7 percent of processing claims. By outsourcing billing, endocrinology practices save time, money, and resources compared to hiring their staff and using their equipment and software.
Finding Endocrinology Medical Billing Providers
Ready to outsource your endocrinology medical billing needs but need help finding a provider? With 360Connect, we connect you with professional outsourced endocrinology medical billing providers ready to streamline your billing process.
Receive up to FIVE FREE QUOTES from leading medical billing companies using our quote comparison services.
---
Further Reading
If you are looking into medical billing solutions, but not ready to make a decision, we recommend continuing your research by checking out the following articles: