Pathology Lab Medical Billing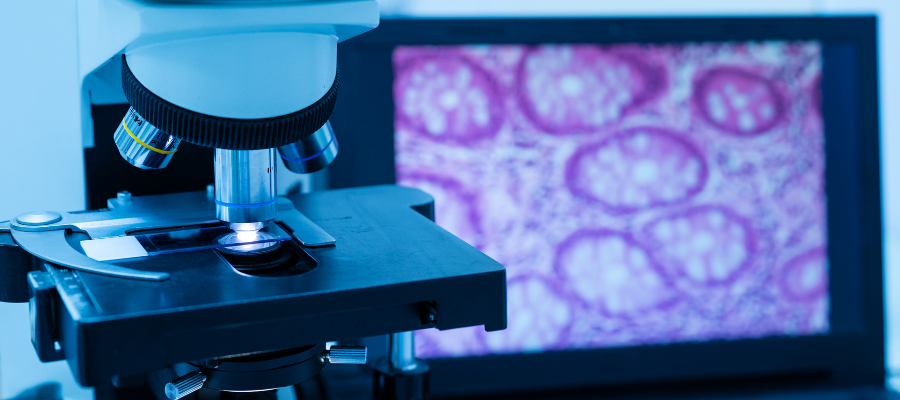 When it comes to running a pathology lab many health care facilities are finding that outsourcing their medical billing is more useful than an in-house biller. This is due to several factors during the billing cycle process such as coding, patient registration, and regulations. Pathology lab medical billing is becoming more complicated and more complex year over year. Many institutions are finding that outsourcing their billing needs allowed them to free up resources and process more claims on a regular basis.
Pathology lab services may make up a small portion of most medical facilities revenue, however, most doctors rely on the information provided by lab testing. Pathology lab services also provide a challenge for billers, as margins are constantly changing due to equipment, patient volume, and more. With the right system in place, it doesn't have to be. Harnessing the potential of your pathology lab services can only come through a robust revenue cycle. Outsourced pathology lab medical billing can help you do this and more.
But is outsourcing pathology lab medical billing right for you? We think there are many reasons to outsource. Here's why.
Common Problems with In-House Billing
There are many problems that in-house billers face when it comes to medical billing. From keeping up with the latest policy changes to hiring the right staff, many hospitals and pathology labs find it difficult to justify the cost of having full-time staff in-house. Some of the common problems healthcare workers run into is:
Spending Resources on Staff and Equipment
One of the most common expenses when it comes to in-house billers is the pay of staff and equipment costs. You'll need to hire multiple staff members, train them, and provide them with the tools and resources to do the job. Costs such as computers, special software, desks, chairs, filing cabinets, administrative equipment, and possibly more will all affect your bottom line. While not all of these items will break the bank, they will be an ongoing cost for your pathology lab services. This funding could be better used on hiring more medical staff or improving patient services.
Updated Training
Training is an essential and often routine process of any medical billing service, whether in-house or outsourced. This is due to the ever-changing nature of medical innovations, insurance changes, and regulations at the state and federal levels. You will routinely have to invest in training for your staff. This can be as specific as updating staff on an updated policy for a specific insurance provider. It could also be a broad rule such as a new HIPAA requirement. Either way, you will need to devote time and resources to this training. This means that claims aren't being filed and more time will be spent on training rather than filing.
No Expert Support Around the Clock
Wouldn't it be nice to have an expert to talk to with your team to ensure you are optimizing your claims? What about nailing down specific goals for you to hit with your claims processing? How about setting consistent and proper AR times? With in-house billing, you may or may not have access to someone who can answer these questions. They could have that knowledge, or they could have only a portion. Importantly, when your staff doesn't know the answer, they are going to have to contact an insurance provider or someone else to figure this out. Don't waste that time. An outsourced pathology lab medical billing service has experts standing by ready to help you solve your problems from the start. They'll work with you to optimize your entire revenue
Common Types of Pathology Lab Testing Covered by Outsourced Billing
Pathology lab services are expanding and so are the medical billing services surrounding the practice. Most pathology lab services focus on finding and studying diseases. Lab testing will center around testing of the blood, urine, body tissue and fluids, and more, depending upon the medical service you choose. Common testing covered by outsourced pathology lab medical billing could include but are not limited to:
Clinical Chemistry Testing
Hematology Testing
Microbiology Testing
Immunology Testing
Immunohematology Testing
Histopathology Testing
Cytopathology Testing
Benefits of Outsourcing Pathology Lab Medical Billing
If you are looking for the best medical billing solution for your pathology lab, then you should consider outsourcing. Outsourcing can provide the best of both worlds and allow you a better return on your investment than hiring an in-house billing team.
Certified Coding Experts
Most medical billing agencies require that every coder be certified. Many outsourcing companies require that staff complete this training with some pretty high standards such as earning a certificate through the AAPC. However, staff training doesn't stop there. The field is always changing and evolving. Staff at an outsourced medical billing company are in constant communication with insurance. They periodically review regulations and are some of the first to know about policy changes. You are partnered with an expert coder than can handle your specific needs. The best part? You don't have to do the training. That is all covered by the medical billing company.
Real-time Analytics and Tracking
Pathology lab medical billing services can provide you with an in-depth look at your revenue cycle information. Not only can they show you data, but they can synthesis it for you. Showing you the most important information to grow and improve your services. Data such as this can also be critical for pinpointing areas of weakness in the billing cycle. That could be something as small as problems with insurance verification to understanding unhealthy business practices.
Optimizing Your Revenue Cycle and Save Time
One of the best parts of pathology lab medical billing services is the ability to automate some of the billing processes. Most companies will help you set up intuitive software or systems that will help you automate tasks in your billing cycle. Your lab staff never need feel overwhelmed or underprepared. The medical billing company will help you complete and optimize the entire revenue process, so you can ensure your cycles give you an accurate view of business conditions.
Reimbursement Negotiation
While an outsourced medical billing service will do everything in its power to negate denials from the outset, they can still happen. Fortunately, you have someone who knows the system and can help you negotiate. Reimbursement negotiations and appeals process are key to securing more revenue for your pathology lab and growing.
EHR (Electronic Health Record) and LIS (Laboratory Information System) Integration
Almost all health facilities are using some form of EHR and LIS to track and manage patient data between doctors, patients, and lab technicians. Most outsourced medical billing systems will work within your specific EHR and LIS system or help you set up a new system. This means you don't have to switch between multiple software's just to reiterate the same information. Instead, you can provide ease and simplicity to your staff.
Not all services are alike, and not all services can do the same thing. Make sure to have some clear guidelines on what you are looking for in medical billing services. Here is a helpful guide to get you started.
9 Steps for Choosing the Best Medical Billing Company
Tasks Usually Covered by Outsourced Pathology Lab Medical Billing
Here are some of the basics you can expect from pathology lab medical billing including but not limited to:
EHR Integration from Patient Signup / Verification
Claim Filing / Processing / Submittance / Appeals
Account Management and Collections
ICD-10, 9 Coding, CPT Coding
Updating Practices for Regulation and Policy Updates    
Pricing of Pathology Lab Medical Billing
Just like other medical billing services, pathology lab medical billing pricing work by charging a percentage of each collection made. The industry average is around 4%-10% and varies from billing service to billing service. You may also be charged for setup or software integrations which can be anywhere from $150-$500
Some services will charge a flat fee per collection, this can range from $3-$10 per collection. Both pay structures incentivize processing more claims and ensuring you are making more money.
Are You Ready to Outsource Your Pathology Lab Billing?
If you are ready to take the plunge into outsourcing your pathology lab medical billing, 360Connect can help! At 360Connect we connect buyers will high quality and industry-leading suppliers for all their medical billing needs. Just fill out our form and we'll contact you. It's that simple.
Want to Learn More?
Family Practice Medical Billing