Optometry Medical Billing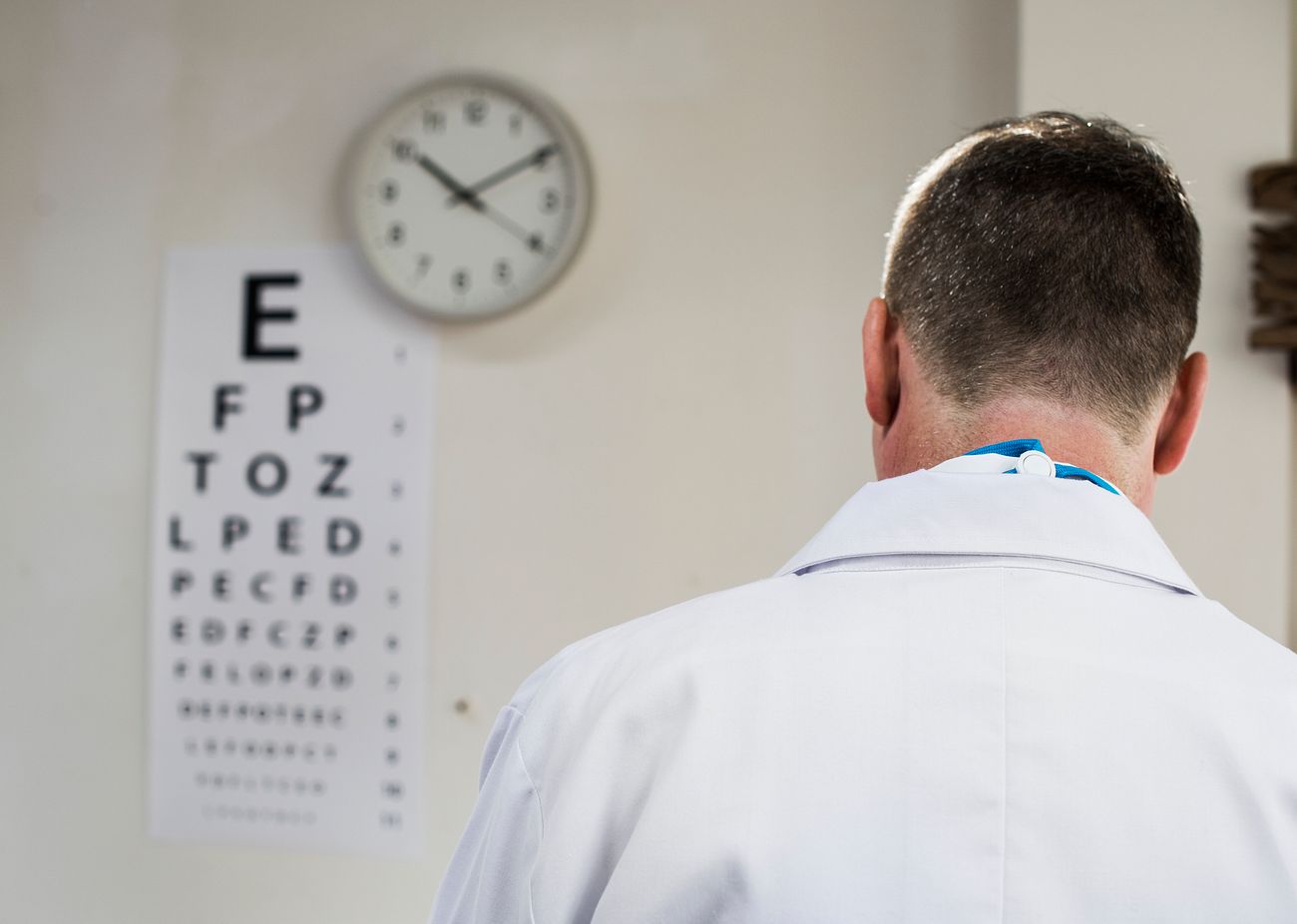 In recent years, outsourcing Optometry medical billing has become more common. Optometrists' responsibilities are widening and they are busier than ever. Many do not have the time or resources to handle billing in-house. Additionally, billing and coding for Optometry procedures is becoming more complicated every year and requires a particular skill set. Ultimately, outsourcing optometry medical billing (rather than keeping it in-house) can save Optometrists time, money, and resources, not to mention the stress of managing revenue on a day to day basis.
Benefits of Outsourcing Optometry Medical Billing
Reduce expenses
Remember that if you decide to handle billing in-house, you either have to hire an entire back-end billing staff or manage billing on your own. With the former choice, you will have to pay salaries (plus the cost of other benefits) to each biller on your team, which can really add up. If you handle billing on your own, you're limiting the amount of time you can spend on other revenue-earning activities, like seeing patients. Not to mention, you'll have to pay for medical billing software on top of these expenses. The most cost-efficient method when it comes to Optometry medical billing is to outsource.
Increase cash flow
Professional optometry medical billers have a system in place to earn you the maximum reimbursement for each submitted claim. Consider that most optometry medical billing companies earn money by charging you a percentage of what they help you earn. That means that they only get paid when you get paid. Their full-time job is to make sure claims are submitted properly so you can get paid quickly and in-full.
Improve workflow
Imagine not having to worry about revenue management at the office, because it's in trusted hands elsewhere. That's the reality with outsourced optometry medical billing! You can leave the financial work to the professionals, while you focus your time and attention on patients and other necessities while in the office.
Avoid insurance policy complications
There is tons of information to know and understand when it comes to optometry medical billing, particularly when it comes to insurance. Insurance policies and regulations are often changing, updating, and shiftin. It's the medical biller's job to stay on top of it. Instead of worrying about verifying insurance, submitting insurance claims to different carriers, and learning about insurance policy updates, you can let the professionals handle this tedious work.
Reduce insurance follow-ups
Submitting insurance claims with errors can be a huge drain on your time and resources. When an insurance company denies a claim, not only do you need to review, edit, and resubmit the claim, but you also have to restart the claim submission process and wait for a response. Even submitting a few incorrect claims a month can cause your billing staff to become backed up and inundated. On the other hand, outsourced medical billing companies are experts in submitting clean claims and have the process down to a science.
Regular reporting and analytics
Fortunately, professional optometry medical billers can provide you with valuable, in-depth reports and analytics about your practice's revenue regularly. Instead of generating and pulling financial reports on your own, your optometry medical billers can hand the data off to you so you can save time.
Common Billing and Coding Errors
The last thing you want for your Optometry practice is errors with your billing and coding process. Errors can lead to a loss in revenue for your practice, slow or denied claims, and tons of added time and effort to fix the errors.
1. Routine vs. Medical Procedures
A common mistake among novice optometry medical billers is mistaking routine procedures for medical procedures. Submitting the wrong procedure can result in you receiving lower reimbursements for procedures than you deserve. Learn more about this common mistake.
2. Incorrect coding
Another common error with Optometry medical billing is using the incorrect ICD-10 coding when submitting claims. Without extensive knowledge of the details of Optometry codes, your medical billing team might confuse one procedure for another, resulting in denied claims or minimum reimbursements.
3. Undercoding vs. Overcoding
Similarly, medical billers may "under-code" or "over-code" when it comes to Optometry procedures. For instance, they may bill a service at a higher than appropriate value, or vice versa. This leads to not only claim denials but incorrect reimbursements for your work.
4. Errors with Modifiers
Some Optometry procedures may require modifiers, which adds specific details to procedures when submitting claims. Without a fine-tuned knowledge of how to use modifiers, it can be very easy to execute this incorrectly.
Note that with Optometry, it's very easy to make a mistake when billing and coding. Not only can errors impact your practice's revenue, but it can lead to fines, penalties, insurance audits, and more severe consequences. The best way to avoid risking error with your medical billing and coding process is to partner with a professional Optometry medical billing company that specializes in submitting "clean claims."
Credentialing for Optometry Billers and Coders
Before hiring a medical billing team, it's important to know that Optometry medical billers and coders need a specific set of credentials and experience in order to handle your practice's revenue efficiently. While plenty of years of experience is a plus, Optometry medical billers also should have additional qualifications. Below is the minimum in terms of credentials and qualifications you should look before before hiring a medical biller for your Optometry practice:
American Association of Professional Coders (AAPC) Certification
Medical billing and coding software training
Coding credentialing: ICD-10, CPT, HCPCS coding
Experience submitting claims to leading insurance carriers
Knowledge of insurance policy regulations, especially Medicare and Medicaid
Outsourced Optometry Medical Billing Duties
A huge advantage of working with an outsourced Optometry medical billing provider is that they own your entire revenue cycle management (RCM) process. Optometry medical billing companies use an efficient, streamlined process when handling your claims in order to earn you the maximum reimbursement for each procedure. While you focus on patients in real time, your medical billing partner will take care of the following duties and responsibilities to make sure your billing is taken care of:
Billing and coding
Claim audits
Claims submissions
Credentialing and insurance contracts
Insurance verification
Claim denial management and resubmission
Account updates
Payment posting
Reporting and analytics
Pricing
The exact pricing of Optometry medical billing depends on the outsourced provider and their fee structure. You can learn more about typical pricing models for medical billing companies by checking out our Medical Billing for Physicians Guide.
When it comes to medical billing for optometry, however, the best way to look at it is in terms of R.O.I. Since medical billing and coding is a necessity for any Optometry practice, the goal is to get the best return from your medical billing spending as possible. Most Optometry practices find that with all things considered, spending money on Practice Management Software PLUS paying in-house biller salaries, benefits, and training costs is less cost-effective than partnering with a full-fledged, outsourced medical billing company.
Need exact price quotes for Optometry medical billing? You can use our free comparison service to receive up to 5 free price quotes from our best Optometry medical billing companies.
Further Reading
If you are looking into Optometry medical billing, we recommend continuing your research by checking out the following articles: