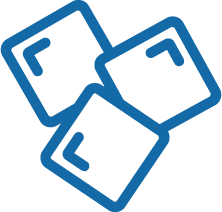 Commercial ice machines can be the foundation for many businesses. Whether your business is a nightclub that goes through hundreds of pounds of ice per night or a mid-sized office that enjoys iced beverages on demand, it is important to find the right machine to suit your needs. Many factors including the type of ice maker, type of ice, type of compressor and yield affect the price of a commercial unit. By knowing the requirements of your specific business you can narrow down the many options available to you in commercial ice machines.

Top Questions to Ask Before Buying
Are you looking to purchase a commercial ice machine? There are several important questions you should ask to determine the best product for your business's needs, including:
Which type of machine?
New or used?
What is your daily ice output?
What type of ice?
What type of condenser?
What size?
What is your plan for maintenance?
Are you prepared for delivery?
Prepare to buy by understanding these 7 Questions.
Buyer's Guide
Shopping for a commercial ice machine can be confusing. Our comprehensive Buyer's Guide will help you buy smart and save money.