Medical Billing Service for Internal Medicine
When it comes to internal medicine, things can become complicated fast. Whether you focus on specialized care or some other area of health, every day is different. This means that medical billing for internal medicine can often be challenging for most practices. From hiring the right staff to keeping your policies and procedures up to date, internal medicine provides numerous opportunities for mistakes to be made and loss of revenue to occur. Fortunately, it doesn't have to be that way. Medical billing services can help you achieve better success with your internal medicine practice.
The Breakdown
Medical billing services can simplify duties and ensure that you focus on the essential matters of your practice like service patients.
Improve your coding, compliance, and reduce errors.
Make your practice better with more features and better efficiency
Why Use Medical Billing Services for Internal Medicine?
Medical billing services provide internal medicine practices with the ability to maximize their revenue cycles and simplify procedures. Not only will this save your practice time and money but can also provide your patients with an even better customer experience. Furthermore, medical billing services can help reduce the headache of staffing and help you see the full picture of your financial health.
Without the right medical billing services, your systems can be outdated and even exposed to security risks. Fortunately, there are medical billing services that can help you with this. Not only do these providers adhere to the latest regulations, but they also employ the latest technology to keep your data safe.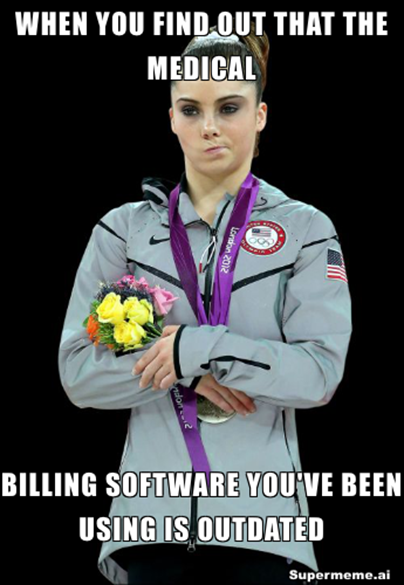 Benefits of Medical Billing Service for Internal Medicine
There are many benefits from medical billing for internal medicine that practices can take advantage of. Most practices find that these services help to reduce unnecessary tasks or improve your workload. Here's how:
Increased Revenue
First off, a professional billing service can help to reduce billing errors, resulting in improved revenue collection and cash flow. Second, they can help you optimize your claims submission process for an even faster revenue cycle. Lastly, an experienced medical billing service can help to identify and capture all billable services, including those that may have been overlooked or underbilled in the past. They make it much easier to collect patient balances and improve your cash flow.
Reduced Administrative Workload
When you outsource your medical billing to a professional medical billing service, you don't have to train and hire extra staff or purchase expensive software. Furthermore, medical billing services can help you expedite your billing process and help keep your administrative workload to the bare minimum necessary.
Improved Patient Experience
With more accurate billing and fewer administrative tasks, you can spend more time providing quality care. Additionally, having a robust medical billing service can provide your patients with little or no surprises when it comes to paying their medical bills. Patients can feel confident that your practice will bill their insurance correctly and on time.
Compliance with Regulations
Most medical billing companies comply with regulations. Instead of staying on top of every state and federal change to the management of health data, a medical billing service can help do this for you.
5 Key Features of a Medical Billing Service for Internal Medicine
While every medical billing service is different and internal medicine is complex, there are some general features you can expect from a medical billing service. These features can include:
Verification of Eligibility
Want to make sure your patients are covered by their insurance plan? Medical billing services can help you institute verification techniques. This way, your patients and your practice won't be surprised when it comes time to pay the bill. This verification process can be completed before the patient even arrives at your office.
Coding
Having trouble converting patient charts and clinical data into insurance claims? A medical billing service often uses expert medical billers and coders who can handle this for you. They can take on the task of coding for you or help you improve your current coding process. It's important to know that these medical billing services also keep up with changes in coding regulations.
Claims Submission
Want to improve your claim submissions and your revenue cycle? Medical billing services can submit claims electronically at the time of receipt, not days or weeks later. If you are looking to boost your claim submission process then you need a medical billing service with the expertise and know-how to improve your business.
Claim Denial Management
A denied claim can cost a practice up to $117 per claim according to some sources. Claim denials not only cause financial loss but provide a worse experience for your patients. Don't let this be you. Medical billing services for internal medicine can help you by managing your claim denials and resubmitting claims once they are corrected. Medical billing services can also pinpoint problems in your billing procedures that may be causing denials.
Data Analytics
Would you like to know more about your practice and how you can improve? Medical billing services can provide data analytics that helps identify your strengths and weaknesses. This could involve analytics such as:
Coding
Charge & Revenue
Recapture
Reimbursement
And more!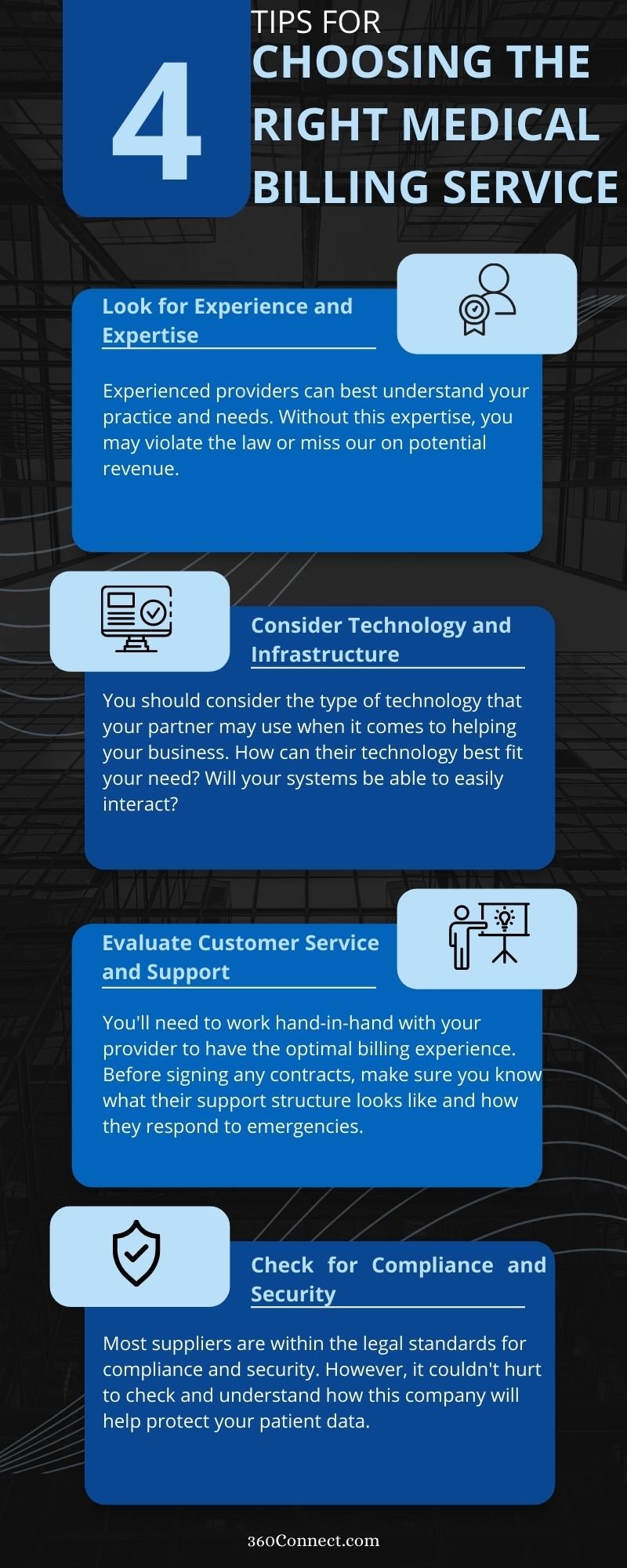 Price of Medical Billing Service
Most medical billing services will charge a percentage of your collections. This can be anywhere from 6%-10% of your total collections. However, some providers will charge a flat fee per claim or a flat monthly fee. This varies wildly across the industry, and you should find a medical billing service that works best for you.
Ready to Find a Medical Billing Service for Your Internal Medicine Practice?
If you are looking for a medical billing service for your internal medicine practice, don't worry! 360Connect is here to help. We help pair customers with high-quality suppliers that understand your needs. Just fill out our 1-2-minute form and we'll contact you to verify your information. From there, you can relax as up to five suppliers will reach out to you with customized offers. It's that simple.