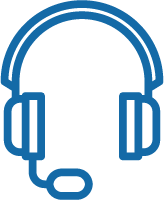 An inbound call center service specializes in handling a high volume of incoming business calls from customers, clients, and potential customers. Some call centers specialize in one type of inbound call, while others, known as "consolidated call centers", can handle several different types of inbound calls. If your employees are overextended from dealing with inbound calls in addition to their daily workload, consider hiring an inbound call center. With many years of experience, specialized equipment, and goals of efficiency and satisfaction, an inbound call center is a cost-effective and efficient solution to your business needs.
Common types of calls routed to inbound call centers
Phone orders
Customer service issues
Help Desk support
Technical support
Inbound lead qualifying
Upgrades and renewals
Benefits
Highly-trained customer service professionals
Improved on-site productivity
Efficiently managed high call volume
Reduced customer wait times
Added tech support
Buyer's Guide
Shopping for an inbound call center service can be confusing. Our comprehensive Buyer's Guide will help you buy smart and save money.