As a healthcare provider, caring for your patients is your top priority. However, patients today are demanding even more personalized care than ever before. For instance, patients don't just want an in and out visit, they want to feel seen. How can you keep up with growing expectations? Implementing patient management software in your practice is an easy way to achieve this.
What is Patient Management Software?
Patient management software streamlines the set of activities healthcare practices already need to manage. To clarify, this includes appointment scheduling, billing information, patient diagnoses, and more. Using patient management software the system can manage and deliver information to patients. Above all, physicians and staff can focus on building strong patient relationships.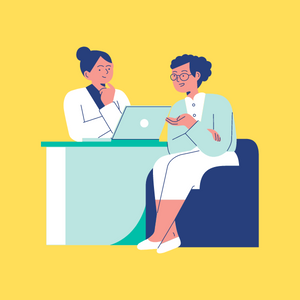 PMS vs EHR/EMR
PMS, EHR, EMR, with so many acronyms it can be confusing to tell the difference between each. So let's break each down.
PMS: Patient Management System
Are They The Same Thing?
No, the key difference is that a patient management system goes beyond records. A PMS can include both EHR and EMR within it, or function independently.
Why Do You Need Patient Management Software?
Managing a healthcare practice is not an easy task. In general, it requires patience, care, and let's be honest…a lot of paperwork. To keep your practice running smoothly, paperwork must be organized and filed accordingly. The software can help you manage necessary tasks seamlessly. Therefore elevating your practice, software, and giving your patients a better experience.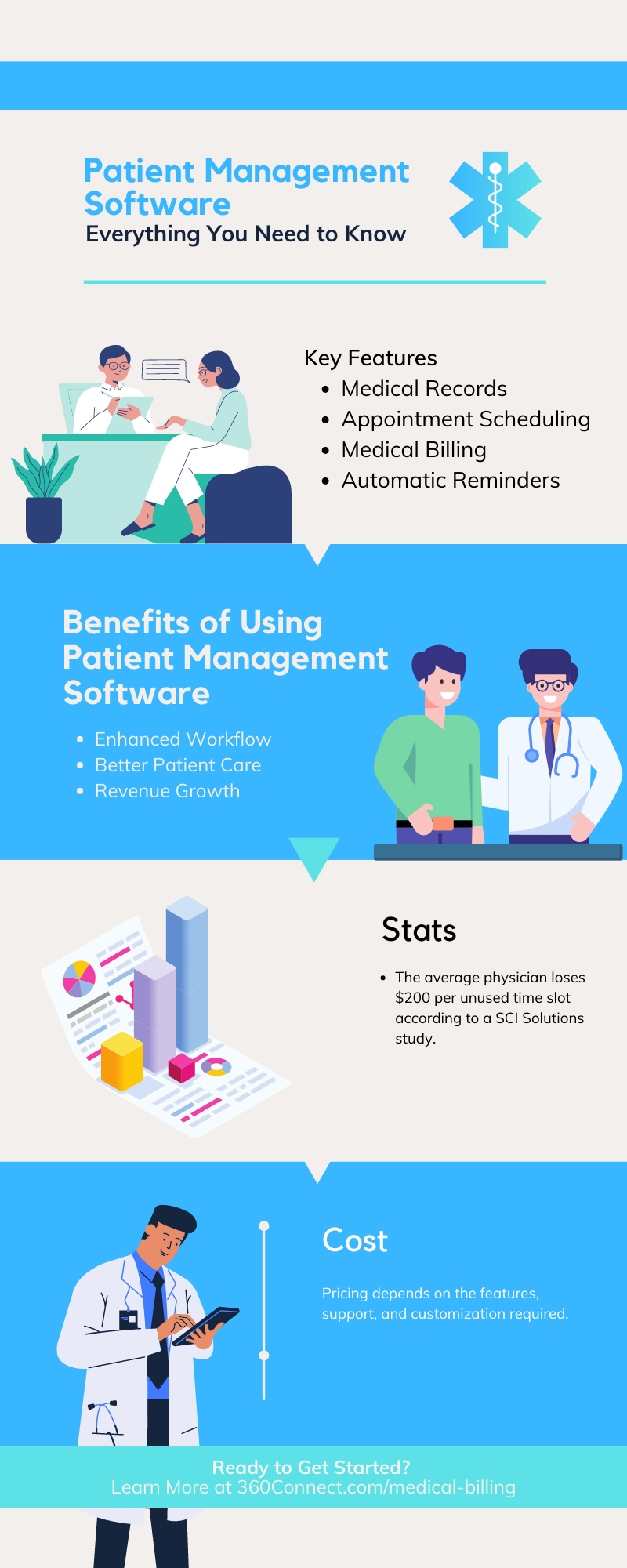 Key Patient Management Software Features
Often, your staff is too busy with patients to devote resources and time to administrative work. Fortunately, patient management software can help. With this in mind, check out some of the key features it offers several healthcare professionals like dentists, optometrists, family physicians, and more.
Medical Records
Healthcare professionals must be able to store, monitor, and access patient records. In addition, medical records can be updated and archived with patient management software, and alerts can be sent based on the records for follow-up appointments. Patient files, prescriptions, and lab results are all included in medical records. Therefore depending on the software, it may include charting modules or can work seamlessly with third-party EHR/EMR solutions. You should choose the software that is best suited to your practice depending on the needs you have.
Appointment Scheduling
Scheduling and patient management go hand in hand. In particular, the ability to schedule appointments easily is a key feature of patient management software. Also, scheduling appointments by phone seems to be a thing of the past. Many patients these days book everything online, including physician appointments.
With patient management software, patients can book appointments through a patient portal. In addition, it doesn't require any work from your front desk staff to monitor cancellations and reschedulings. With the use of the software, appointment reminders can be sent automatically via email, text, or phone, reducing the likelihood that patients will forget appointments.
Medical Billing
Medical billing can be included within patient management software. Indeed, by using this feature, practices can keep a record of all past and present payments.
As soon as a patient checks in, medical billing certifies the insurance provided. This ensures that everyone gets an equal payment. In addition, it automates the billing and payment processes.
Automatic Reminders
Tired of dealing with missed payments or no-show patients? If so, patient management software notifies patients of their upcoming visits. After the visit, if a payment has not been collected the system will send reminders of the due payment and keep a record of it.
Top 3 Benefits of Using Patient Management Software
Healthcare providers of all sizes benefit from patient management software. Here are the top 3 benefits of using the software to streamline your billing and scheduling process.
1. Enhanced Workflow
A significant benefit of patient management software is its ability to enhance the day-to-day workflow. For instance, by automating processes like scheduling, billing, and other administrative tasks your team can accomplish more in a day. In addition to easing workloads, it allows the same number of employees to accomplish more meaningful work. You can automate administrative tasks without sacrificing the quality of the work your staff is doing with a single software interface. Additionally, it saves your practice a remarkable amount of time.
Highlights:
Ease Staff Workload
Save Time
2. Better Patient Care
Simply put, better patient care results in better patient retention. Patient management software takes care of administrative tasks, so your practice can focus on patient care. In general, if your patients feel cared for and seen, they are more likely to adhere to treatment plans and follow-up appointment requests.
Having an organized patient intake flow with patient management software can mean the difference between timely care that results in a calm, orderly waiting room. In contrast, untimely care results in frustrated patients who are likely to leave a bad review and find a new provider.
Highlights:
High-Quality Patient Care
Improved Engagement
Timely Treatment
3. Revenue Growth
No shows. They're bound to happen, but with a patient management system, they can be tracked. No shows account for an average of $200's lost per missed appointment. In addition to losing revenue, your practice is losing patient loyalty. With patient management software you can improve the patient's experience by automating appointment reminders. In addition, some patients may walk out due to long wait times. The software can help decrease wait times by automating the process, which in turn, increases patient satisfaction. Therefore prevented walkouts and no-shows can ultimately lead to revenue growth.
Popular Patient Management Software Options
When you use patient management software, all the time-consuming administrative tasks can be automated so you can better serve your patients. We have listed some of the best patient management software solutions below.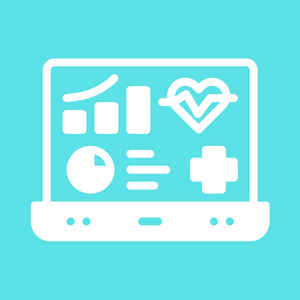 Health Cloud
Salesforce Health Cloud is a patient management platform designed to help healthcare providers improve their operational efficiency. In general, the software is intended for medium to large healthcare practices.
Pricing:
Health Cloud Enterprise: $300 per user/per month (billed annually)
Health Cloud Unlimited: $450 per user/per month (billed annually)
athenaOne
athenaOne helps physicians deliver quality service to patients by streamlining the billing, payment, and administrative tasks of patient management. Doctors also benefit from continuous access to the best practices of the nation's largest clinical network.
Pricing:
athenaOne pricing is based on your practice's revenue and the features/tools needed.
Practice Fusion
Practice Fusion is a cloud-based EHR management solution that provides patient management solutions. Ideal for small practices.
Pricing:
Starting from $149/month
How Much Will Patient Mangement Software Cost?
Like most software plans, the price will depend greatly on the features, support, and customization required. Then, you can talk to your vendor to see any offers available and develop a quote based on this.
Next Step
Interested in patient management software? With 360Connect, you can compare up to five quotes from top-notch suppliers for free. Get Started Today!
Still Unsure?
Not sure if you need patient management software, EHR, EMR, practice management system, or even outsourced medical billing? No worries, we can help. Just fill out your needs, and we'll help connect you with the right suppliers.