If you're running a healthcare business, then it's a must for you to use medical billing and software. This kind of remote software will make things easier for you and make your business running a lot smoother and more organized.
This article will help you pick the best free medical billing software that you can use for your healthcare business.
Why Use a Medical Billing Software?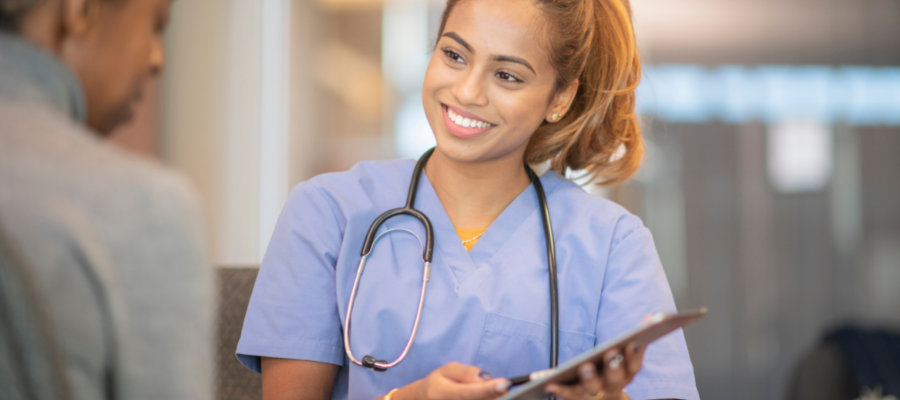 Before we go through the best free medical software that you can get, it's essential to know why you should use one in the first place. What are the advantages that you can get from utilizing such software? Can it boost your profit?
Here are a few reasons for using billing software that you should take note of:
No Data Loss
A healthcare business can accumulate data quite rapidly. A common problem with clinics and hospitals in the past is that data can get lost quite easily when they use paperwork for records. When that happened, there was no way to retrieve the information. Using cloud-based medical software eliminates the possibility of losing valuable data.
Automation
Another crucial reason why you should use medical billing software is because of automation. You no longer have to do some tasks manually, which makes you prone to mistakes. Automated software can also send out payment reminders and verify healthcare insurance even before a patient arrives. It can save a great deal of time by doing tasks automatically.
More Payment Options
Using software can also mean that there would be more payment options available to patients. They can make their payments online, eliminating the need for transactions while they are in the clinic. You can even arrange a payment plan for patients if they are getting complicated procedures.
It's More Secure
While there are some apprehensions regarding online security and keeping data in software, there is no question that it is far more secure than the traditional way of keeping records. People can gain access to patient information kept as paper files, and there would be no records of it.
It's Cost-Effective
Using billing software to run your healthcare business is more cost-effective in the long run. You can save more money using it compared to having more traditional forms of billing and keeping records. While you may have to spend money initially, it can pay off in the long run/.
These are just a few of the reasons why you should use medical billing and software. There are a few more, but these should be enough to convince you. Just make sure you are buying from a trusted medical billing company.
The Best Free Medical Billing Software for Your Health Care Businesses
It's time to go through some of the best medical billing software available today. They are being used and recommended by many healthcare businesses today. It's worth taking a look at what they can offer now.
TherapyNotes
TherapyNotes is one of the most trusted billing software for behavioral health practices in use today. The software has thousands of active users right now, and they offer unlimited support for email and billing.
TherapyNotes aids clinicians and mental health practitioners in managing their workflows and administrative responsibilities. It offers several valuable features like a patient portal, appointment scheduling, management notes, and others that are all useful. Drop-down options and click boxes are included in notes to enable for quick input. These notes are encrypted, backed up, and available as PDF files for download.
Another critical feature of TherapyNotes is that it supports practices with several locations. So, if you have several clinics, this software can help you.
SimplePractice
As its name suggests, SimplePractice aims to make the running of a practice as smooth as possible. Its platform allows your clients to request appointments by enabling online booking. After you've approved a request, you may use its Client Portal to transmit paperless intakes and insurance documents. You may also set up AutoPay to ensure that you are paid on time every time. To reduce no-shows, you can send an unlimited number of appointment reminders.
While SimplePractice offers a Free plan to users, as expected, you will have to go for their paid plans if you want more from it. SimplePractice makes it possible for you to have a completely paperless practice.
TheraNest
TheraNest is one of the best software for therapy practices. It offers a free trial period so you can explore all of the features of the application. TheraNest has everything that you need to run an efficient practice. It also has a client portal that allows patients to schedule appointments, which is a great convenience for everyone.
TheraNest's target market includes psychiatrists, psychologists, social workers, and welfare support specialists. The platform, in particular, provides a simple experience for practitioners wishing to enter into blended care for the first time, thanks to its ease of use and very intuitive structure.
On top of the amazing features offered by TheraNest, the tool also provides strong customer support whenever you have concerns.
ClinicDr
ClinicDr was designed as chiropractic software and is meant to streamline the practice. The app allows the creation of notes and claims in a matter of seconds. It has appointment scheduling and even appointment reminders.
ClinicDr's marketing dashboard allows teams to keep track of and observe all patient interactions and convert leads into patients by booking appointments with them. Travel cards and templates are provided for medical practitioners to enable them to generate professional notes tailored to each patient's specific needs.
You can choose from these four billing apps, or you can explore others that are available. You wouldn't have a hard time finding alternative apps from the ones listed here. The difficulty lies in picking the app that would work best for your practice. Aspire Derm, a skincare provider, has been using medical billing software to reduce repetitive and time-consuming administrative chores and improve its collections.
Why Pay for Medical Billing Software Options?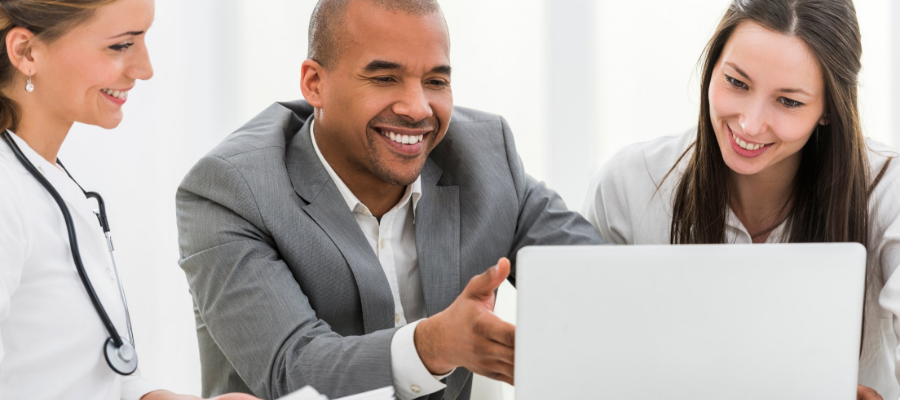 Not everything in life is free, and that's okay. Sometimes a free version of software may not be enough for the size or scope of your medical practice. While a fee may come as a shock at first, using a paid medical billing service can be a great way to cut costs internally and maximize your practice's revenue.
Outsourcing Medical Billing
These days, managing a medical practice is becoming very complex. Whether using free or paid medical billing software, you may want to invest in outsourcing the medical billing process.
Next Step
In need of paid medical billing? With 360Connect, you can compare up to five quotes from top-notch medical billing companies for free. With our services, you can save 30 percent on your practice's needs! Click here to get started.