Storage containers are highly versatile structures and based on what you're storing, you may need ventilation. There are four main types of ventilation systems that can be installed in your storage container which are pre-installed ventilation, louver installation, turbine installation, and heating/AC units. Whether you're looking to buy a new storage container, rent one, or need to remodel your current unit, we'll walk you through the different types of ventilation options and everything you need to know to make an informed decision.
What is Storage Container Ventilation?
Ventilation moves outside air into a building and distributes it within. Ventilation helps to moderate the interior temperature of storage containers. Storage container ventilation provides healthy air by diluting pollutants and allowing them to escape.
Do Storage Containers Need Ventilation?
When temperatures drastically change from day to night, installing ventilation inside a storage container can help prevent condensation. In addition, ventilation adds comfort to storage containers that are used for recreational activities.
Top 4 Storage Ventilation Options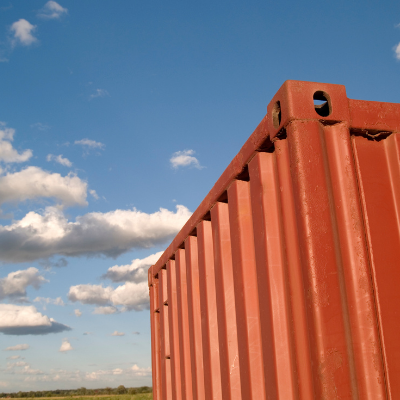 Pre-Installed Ventilation
As the name implies, pre-installed ventilation is the vent that comes with the shipping container. This is usually found on the side and top of the container wall and is used primarily to reduce the risk of condensation buildup. This is perfect for basic storage container needs. However, if people will be within the unit or if goods stored need to be kept at a certain temperature you may need to add additional ventilation.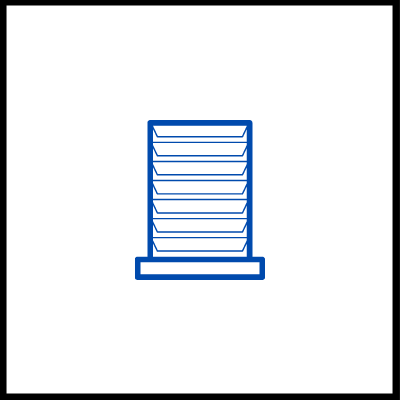 Louver Ventilation
A louver is a ventilation system that allows air to pass through while keeping out things like dirt, water, and debris. They do not include a built-in fan but instead depend on regular airflow.
Louvered vents are normally about 12 inches by 12 inches. This is a common size for storage containers.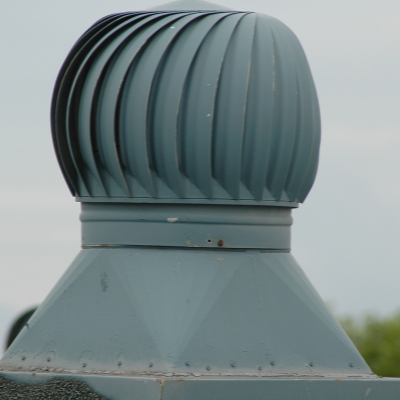 Turbine Ventilation
Turbine vents, also known as whirlybird vents, are located on the top of shipping containers. It ventilates the area as it spins and sucks the air out of the container. While a louver can be a stand-alone ventilation option, the turbine vent is often paired with the louver to ensure proper ventilation.
Heat/AC Units
Options like PTAC's and through-the-wall units can be installed in storage containers to provide climate control by cooling or heating the space.
For industrial use, a wall-mounted exterior HVAC unit may be more suitable for your needs. For example, if you need to store and protect industrial equipment that must stay within a certain temperature a heavy-duty HVAC system is your best option.
How Does Storage Container Ventilation Installation Work?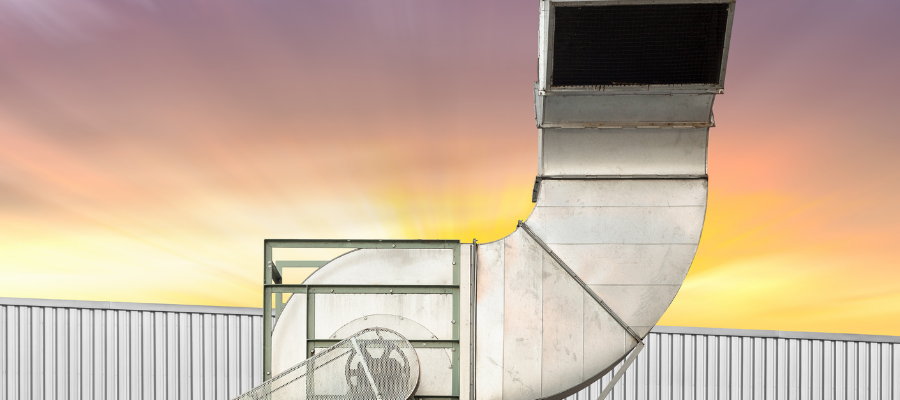 Whether a louver, turbine, or HVAC unit, measurements need to be taken on the outside of the container. Once measurements are taken, cuts can be made for the ventilation (if using an AC window unit, no customization will need to be made). Then, weld the vent frame onto the storage container. On average, this process takes about two hours.
Passive Ventilation vs Mechanical Ventilation
Passive ventilation brings air into the container using windows, doors, vents, and other openings. It is essentially natural airflow. Because passive ventilation does not require electricity, it saves energy. Thus reducing your electricity bill. However, a major drawback is that you're at the mercy of mother nature. Mechanical ventilation, on the other hand, utilizes AC and heating units within storage containers. This means it also adds to a hefty energy bill. Depending on your environment, use of the storage container, and budget, either can be a perfect option for you.
Storage Container Uses that Require Ventilation Most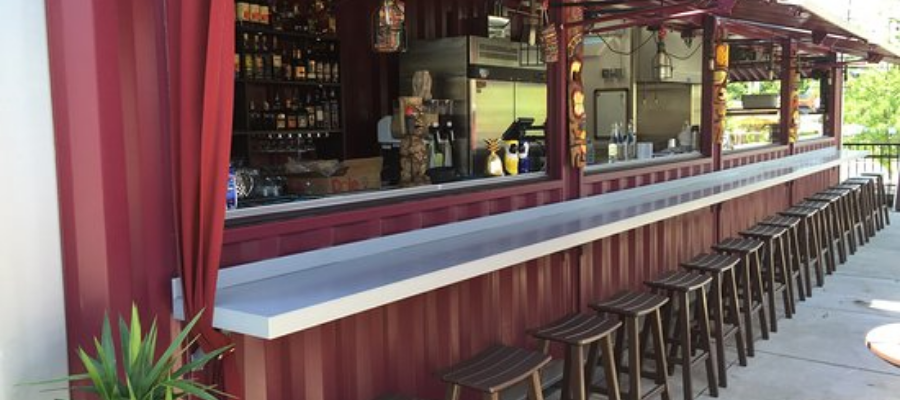 Containers are becoming more and more popular for businesses of all shapes and sizes. They reduce costs, are portable, can scale up and down easily, and can be customized to fit the needs of the business. Because they are utilized for multiple purposes, they require ventilation more than others. 
Office Buildings: Keep employees cool and level-headed with mechanical ventilation. 
Restaurants: Depending on the location, passive or mechanical ventilation would work for a restaurant storage container. 
Retail: Extreme temperatures can damage clothing. A climate-controlled unit can keep clothing in pristine condition. 
Tradeshow Booths:Tradeshow booths are all about having the best display, but when it's hot outside you're likely to grab a larger crowd with good ventilation. 
How Much Will it Cost?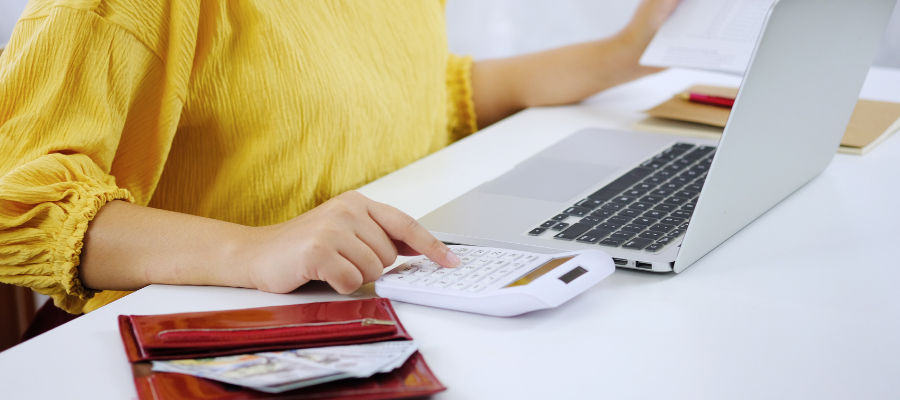 The golden question on your mind. How much will it cost? Well, it depends.
Based on whether you go with a mechanical or passive ventilation option the price will vary. For example, the average range for ventilation is between $300-$6,000, which is a large difference. Take a look at the average costs below.
| | |
| --- | --- |
| National Average Cost | $400 |
| Average Range | $300-$6,000 |
| Minimum Cost | $120 |
| Maximum Cost | $10,000 |
Source: fixr.com
Other options:
The cost breakdown above includes installation and labor costs. If using a kit, the price drops significantly. For example, a shipping container vent kit is currently $85 on Amazon. 
Supplier Options
So, you know the types of ventilation options best for storage containers and their general cost. Next, you're probably wondering about the companies that provide the installation service. Whether you're looking into buying a storage container with custom ventilation or need to add ventilation remodel. Storage solution companies can get the job done. 
Learn More
When looking into storage container options, there are several things to consider before buying or renting, including ventilation options. At 360Connect, it is our mission to match you with a supplier in your area that can help fit your needs.
If you are ready to compare prices, we can help! Visit our online form to get up to 5 free quotes from shipping container suppliers in your area.
Related Articles