Regret not insulating your metal building? It's not too late. 
While it's best to install insulation during the building project it is possible to add insulation later. If you're reading this article you're probably past the point of installing during the construction, and you're not alone. People are often hesitant to have building insulation installed during the building phase due to its cost. However, depending on the use of the building, they find out later down the line that insulation was essential.
If you are in this boat we will breakdown clearly if you need insulation, why you should insulate your existing building, and how to do so.
Do You Need Insulation?
Depending on the intended use of the building, and geographic location, you may or may not need insulation. The main want for insulation includes comfort and energy saving. However, a drawback of insulation includes the flammability of the material. On their own, metal buildings cannot ignite. The added material adds a layer of caution that must be kept.
Why Insulate Your Existing Metal Building?
Beyond conserving energy, and promoting a comfortable living environment, insulation can:
Maintains temperatures
Reduces moisture
Absorbs sound
Overall, insulating your steel building can prevent moisture from entering the structure via condensation. Which in turn prevents the build-up of mold, mildew, rust, and corrosion. Insulation prevents the transfer of moisture between the framing.
How to Insulate an Existing Metal Building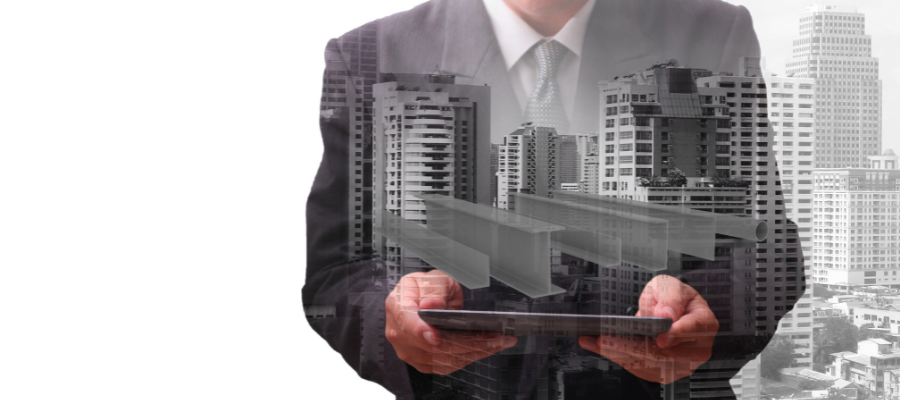 There are various ways to insulate a metal building. Insulating an already existing metal building is a tough job, however, certain methods are easier than others. Read through the different types of insulation below to ensure you make the best decision.
Radiant Barrier Insulation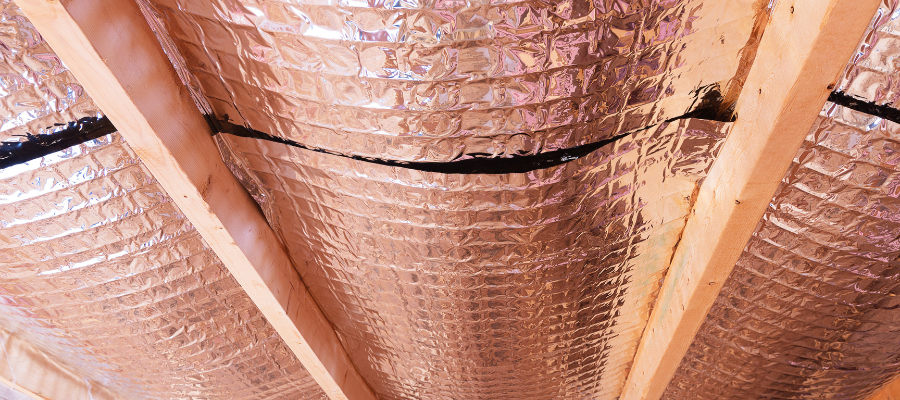 Radiant barriers are likely the best option for metal structures. They reflect thermal radiation and reduce heat transfer. The material is typically thin and resembles aluminum foil. In addition, radiant barriers can be used on their own as insulation, or as a base for other insulation options.
Step 1: Install the radiant barrier
Staple: Install the radiant barrier across the bottom of the rafters from end to end.
Tape: Use double-sided tape on the frame studs in a top-down manner.
Step 2: Double It
Overlap the second row by two inches.
Step 3: Final Touch
Remove any material around appliances that produce heat or protrude.
Important: Before installing insulation, check for moisture problems and repair as necessary. In addition, check for cracks in any wiring.
Spray Foam Insulation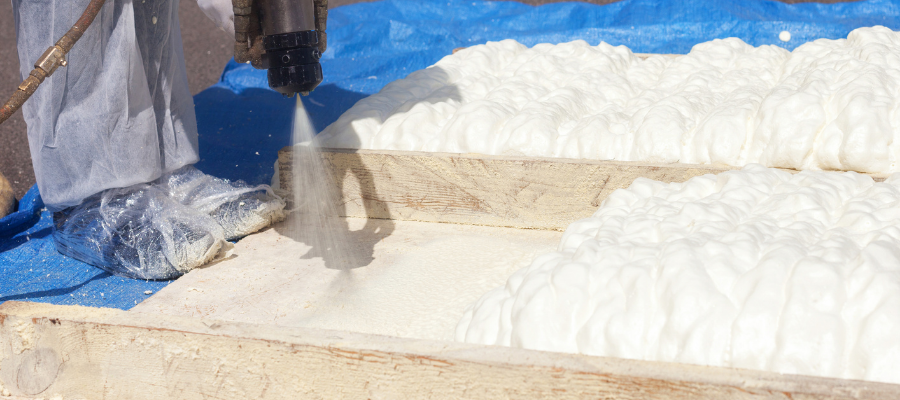 If you are looking to insulate an existing metal structure, this is probably one of your easiest options. Spray foam insulation is one of the most convenient types of insulation if the metal panels are already attached to the frame and you choose not to install radiant barrier insulation.
Step 1: Foam Distribution
Using a pressured device, distribute the foam evenly.
Step 2: Avoid Spills
Because the foam hardens quickly, accidental spills should be avoided at all costs.
Step 3: Let Dry
Let the foam completely dry then hand the internal wall sheeting.
Important: Pay attention to the areas between the frame studs and be sure it's completely covered.
Fiberglass Insulation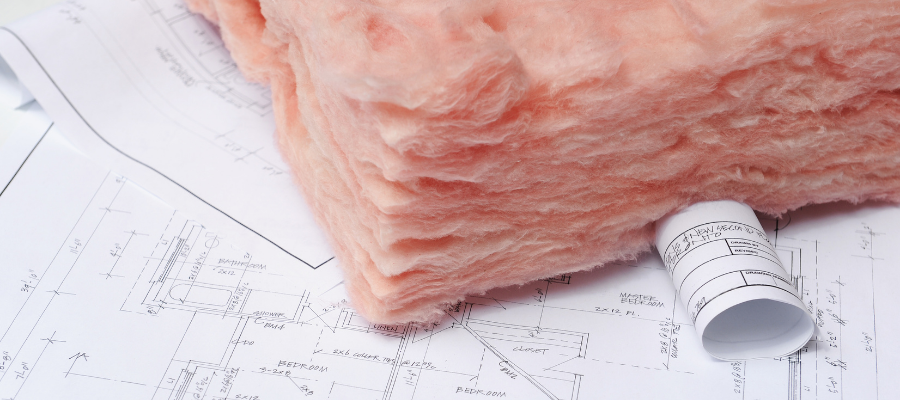 Fiberglass sheets are a traditional choice for most construction and home insulation projects. It's probably the product that comes to mind when you think of insulation. HOWEVER, we do not recommend this option for existing metal buildings.
While fiberglass works great for residential buildings, the same cannot be said for metal buildings.
Issues with Fiberglass for Metal Buildings:
Spacing Issues
Rolled fiberglass generally comes in rolls of 15 to 24 inches wide
The stud spacing on a metal building is typically 4 to 5 feet apart.
This results in additional tape being needed, spacing issues, peeling, and gaps.
Moisture Issues
Because it tends to collect and retain moisture, fiberglass is prone to mold growth
More Insulation Options:
Loose-Fill: Loose fibers or pellets are blown into the wall cavities. This tends to be a pricier choice.
Rigid Board: Provides superior soundproofing properties and works particularly well on flat roofs.
Batt: Budget-friendly and a popular choice.
How Much Insulation Do You Need?
The amount of material you need will depend on measuring your walls and roof. How you measure and the equation used will depend on your building's shape. For example, an average residential roof with 2 slopes would be calculated as follows: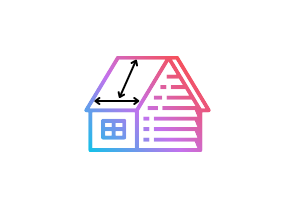 Example – If the length is 6m, and height is 3m:
6m x 3m = 18m²
18m² x 2 = 36m²
Total m² = 36m²
How Much Will it Cost?
Metal Building Insulation costs can add up quickly. Take a look at the average material prices and installation costs below.
| | | | |
| --- | --- | --- | --- |
| | Basic | Better | Best |
| Material Prices | $40.00 - $45.00 | $50.00 - $55.00 | $60.00 - $75.00 |
| Installation Cost | $125.00 - $135.00 | $175.00 - $200.00 | $225.00 - $265.00 |
Source: remodelingexpense.com
More about Pricing:
In addition to the material, installation, and square foot cost. There's also R-Value to be aware of. R-Value is a measure of the insulation's ability to resist heat flow. The higher the number, the better it is at resisting heat flow. In return, this impacts the total price. When shopping for materials keep this in mind.
Need a Metal Building?
If you are ready to compare prices for a metal building, 360Connect can help! Get free, zero-commitment quotes from suppliers near you. Click HERE.
Next Step
Learn more about the different types of metal buildings.