If you're considering buying a steel building, you should compare the top metal building manufacturers before making a decision.
Choose the Right Company For Your Project
Choosing the right company for your metal building project is vital, that's why we've taken it upon ourselves to create a list of our picks for the top 3 metal building manufacturers. Even though you should still conduct some research on your own, the information on this page will give you an overview and help you get started.
Over the past 100 years, Morton Buildings has provided its customers with quality and innovative service. Their specialization and leading position in post-frame manufacturing are what make them stand out.
Year Founded:1965
Building Types:
Residential
Farm
Equestrian
Commercial
Community
Highlights:
Self-owned company
Post-frame manufacturing
In-house warranty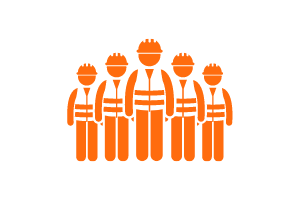 Mueller has become a staple of the Southwest landscape due to its commitment to quality and customer service. In addition, they're one of the few companies that produce all of their products in the United States.
Year Founded: 85+ Years Ago
Building Types:
Living Spaces
Agriculture
Workshops
Garages
Storage
Commercial
Self Storage
Highlights:
Mueller steel is 33 percent thicker than the industry standard.
33+ Facilities
600+ Employees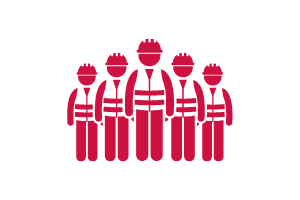 Rhino Steel Building Systems sets itself apart from competitors using its increased efforts at great customer service. Their motto is to treat every customer as you would like to be treated, and that has resulted in over 30 percent of their orders coming from previous clients who have referred Rhino to others.
Year Founded:1998
Building Types:
Riding Arenas
Barns
Church Buildings
Aircraft Hangars
Commercial Steel Buildings
Garages
Industrial Buildings
Recreational
Metal Storage
Steel Warehouses
Pole Barn Alternatives
Agricultural
Highlights:
Multiple shipping locations all across the U.S.
Customer focussed
A+ BBB rating
What Should You Look for When Buying a Steel Building?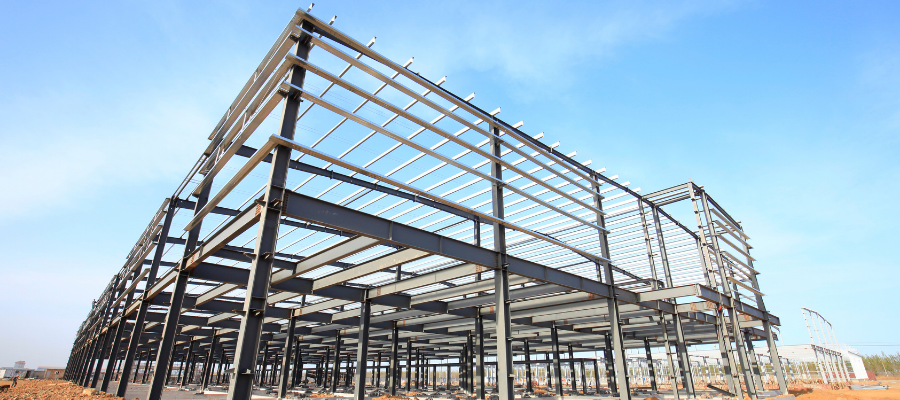 Check Business Ratings
Business reviews are a great resource for you to get an unfiltered view of how a company treats its clients. For example, both Yelp and Google do not allow the owner of the account to delete negative reviews, meaning you're seeing the good and the bad. Reviews offer valuable insight to buyers and should not be overlooked when comparing metal building manufacturers.
Are They Local?
Yes, this matters. Local manufacturers offer greater control, better communication, and shorter production deadlines. As the distance between the producer and the consumer increases, it becomes harder to communicate. This is definitely not a deal-breaker, but something to keep in mind when choosing a metal building manufacturer and setting yourself up with realistic expectations.
Years in Business
Aside from reviews and location, you want to make sure you're going with an established business. A company that has made a name for itself in the industry and has the years to back this up. However, years do not equate to quality service so make sure to compare the years to reviews. For example, a company with 20 years in business yet 2 stars online does not compare to a company that was established only 5 years ago yet has 4 stars.
Types of Steel Buildings Based On Industry
Depending on your industry, there are many options of steel buildings that will fit your needs. Most metal building manufacturers offer the following types of steel buildings based on your industry.
Agricultural:

Barns
Crop Storage
Stables
Equipment Storage

Residential:
Commercial

Retail Shop
Office
Church

Industrial
Airplane Hangars
Benefits of Owning A Steel Building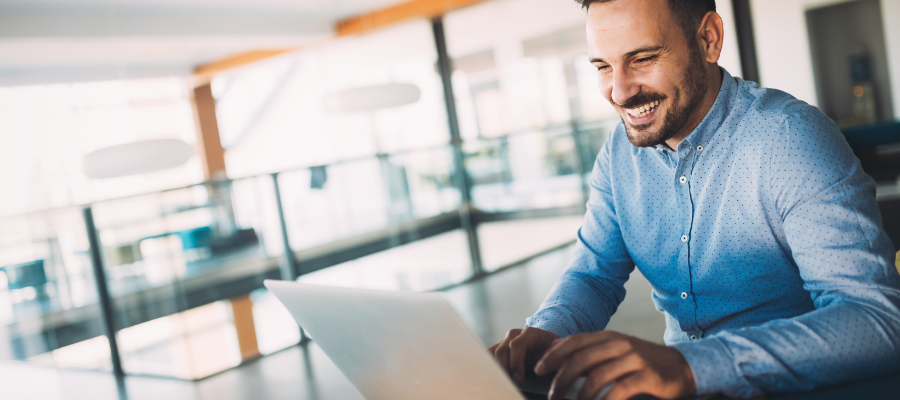 Some of the benefits of owning a steel building include:
Money-Saving
While steel may cost you more because of its initial cost. In the long run, you will be saving money due to its durability and low maintenance structure. Because the material does not rot like wood it can withstand strong weather conditions that would normally cost a fortune to repair.
Quick Assembly
An assembled steel or metal building can be erected relatively quickly and easily, as opposed to a traditional building, which could take months to complete.
Energy Efficient
In comparison with traditional buildings, steel buildings provide much better insulation. By increasing energy efficiency, heating and cooling bills can be significantly reduced.
A construction project is a serious investment, which is why many of you would like to cut to the chase and want to know what it will cost you. When it comes to the pricing of metal buildings, size matters. Below is an example of building costs on average depending on size:
| | |
| --- | --- |
| 30′ x 40′ | $10,000 – $20,000 |
| 30′ x 60′ | $12,000 – $20,000 |
| 40′ x 60′ | $15,000 – $25,000 |
| 50′ x 80′ | $30,000 – $42,000 |
| 60′ x 100′ | $60,000 – $75,000 |
| 100′ x 100′ | $75,000 – $100,000 |
| 100′ x 200′ | $150,000 – $200,000 |
Final Thoughts
Finding the right metal building manufacturer for your project needs can be daunting, that's why we do the work for you. At 360Connect we connect you with local suppliers and provide you with up to 5 FREE quotes.
Are you interested in getting a steel building?