Whether you've just begun researching phone solutions for your business, or you're looking to upgrade your current system, chances are you've come across the acronym PBX. So, what is a PBX phone system? What are the different types of PBX systems? And most importantly, is it right for your business? Well, we're here to help you answer these questions and more.
What is a PBX Phone System?
Private Branch Exchange, or PBX, is a private telephone network that offers a variety of useful features for businesses. A PBX phone system allows users to communicate over the phone via internal lines, as well as make and receive external calls. It essentially provides businesses with the necessary functions they need instead of using a landline or mobile phone.
P-Private
B-Branch
X-Exchange
What are the 4 Popular Types of PBX Systems?
Each type of PBX system has its advantages and disadvantages. Therefore, depending on the type and size of the business, certain systems will benefit your business more than others. So, let's explore the 4 types of PBX systems to determine which is right for you.

Traditional PBX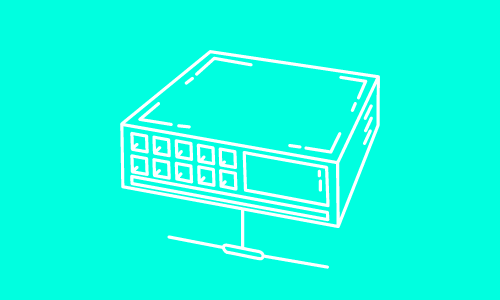 To make and connect calls, a traditional PBX phone system relies on a physical hardware box. The devices are installed, stored, and maintained at your office. They are typically on every employee's desk. You connect your business phone lines straight into the box, and the box routes calls to each desk via extensions in your office.
Traditional PBX systems require a significant initial investment. Why? Because you will need to hire a technician to install the system. In addition, should the server need maintenance a technician would need to install updates or repair the software. Leading to additional fees.
| | |
| --- | --- |
| Pros | Cons |
| Reliable Call Quality | Expensive |
| Does No Rely on Power Grid | Setup is Costly |
| Hardware Ownership | Outdated |
Digital PBX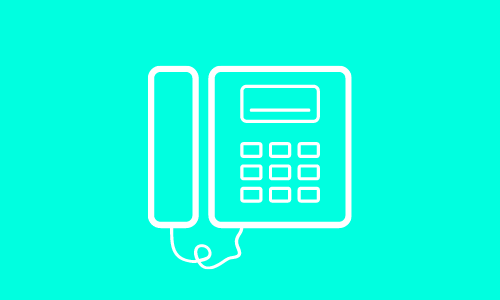 Digital PBX systems provide advanced features and improved signal processing over traditional PBX systems. They can support both traditional and IP-based phones and can integrate with VoIP.
The system is often equipped with digital answering assistants, call forwarding and more. Older businesses with unreliable internet connections and old wiring often choose this solution. While it offers some advantages over a traditional PBX, it lacks the vast power of the internet.
| | |
| --- | --- |
| Pros | Cons |
| Improved sound quality | No Internet |
Onsite IP PBX System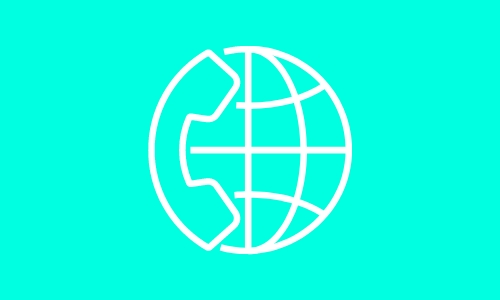 Onsite IP PBX System, famously known as the VoIP system, takes full advantage of the power of the internet. Rather than using traditional phone lines, Onsite IP uses the internet. How does this work? Well, voice is converted into data that is then transmitted over the internet. Then, it is converted back to voice for the receiver
In addition to improved call stability and sound quality, IP PBX systems can provide more advanced applications of a PBX system by using the internet. A few of these features include mobile support, video calling, and voicemail to email. This type of system is often considered the most popular because of its VoIP features.
| | |
| --- | --- |
| Pros | Cons |
| VoIP Features | Pricey hardware and installation |
Note: SIP Trunks will likely be needed if you want an on-site VoIP PBX to be as effective as possible. It is are the virtual equivalent to analog telephone lines. They offer additional features such as backups and recovery, call recording, automatic call routing, and more.
Cloud-Based PBX System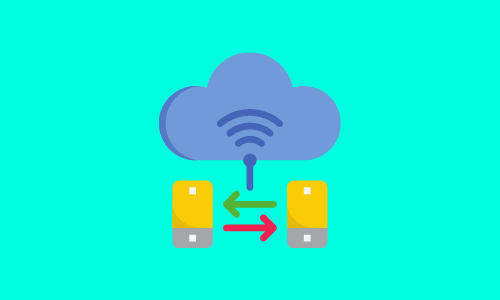 Cloud PBX takes all the functionality of a digital system and moves it into a virtual space, eliminating the need for hardware and other equipment. which saves you money on installation and maintenance. It also provides businesses with flexibility and scalability.
In addition, VoIP is a great asset to Cloud PBX. Cloud PBX operated completely over an internet connection. Because of this, you don't need to have the traditional equipment set up at your location, instead, you'll need a VoIP provider.
What is VoIP?
VoIP (Voice over Internet Protocol) is a technology that allows for telephone calls to be made over the Internet.
How does VoIP work?
VoIP is not your typical telephone service. Check out the following step-by-step walkthrough to see how the VoIP system works
How does VoIP work with Cloud-Based PBX Systems?
Using cloud-based technology, a mobile VoIP system can provide on-the-go functionality. Making it a perfect fit with VoIPs internet-based connection.
Compare Providers:
Want to Learn More about VoIP?
PBX System Features
| | | | | |
| --- | --- | --- | --- | --- |
| Features | Traditional | Digital | Onsite IP | Cloud-Based IP |
| Call Forwarding | ✅ | ✅ | ✅ | ✅ |
| Caller ID | ✅ | ✅ | ✅ | ✅ |
| Call Recording | ✅ | ✅ | ✅ | ✅ |
| Voicemail to Email | | ✅ | ✅ | ✅ |
| Mobility Extension | | | | ✅ |
PBX Pricing
Top 3 Benefits of a PBX System
By using a PBX system, you can improve your company's customer service, improve team communication, and make your working practices automated. Take a look at the top benefits of a PBX system. (Note: benefits depend on the type of PBX system)
1. Automation
With PBX automation, you can set up a simple menu system if your business receives a large volume of calls. This allows callers to be routed to an extension to reduce waiting time. As a result, you may not need to employ a receptionist.
2. Improved Team Communication
A PBX uses an internal phone system to route all calls inside the building. Making team communication easy and efficient.
Without a PBX system, if you would like to call your assistant, the call will travel to the local exchange and then back to your business to ring the other phone, which may incur a charge. By using a PBX system, the call would be routed internally without going outside the building.
In addition, certain features boost team communication like:
Video Conferencing
Team Messages
Dialing via virtual extensions
3. Better Customer Service
You can deliver better customer service with a PBX system thanks to its call center features, such as the ability to record, transfer, and route phone calls to the appropriate party every time.
Who Needs a PBX System?
PBX systems can benefit companies of all shapes and sizes. To run a successful company, you need a PBX system that enables seamless communication. The following companies may benefit from a PBX system:
Companies that Receive High Call Volumes
If you're receiving a high volume of calls you don't want to waste the caller's time. Instead, with a PBX phone system, large call volumes can be handled with an automated answering and transfer feature. Instead of hearing a busy signal, every call is answered and transferred accordingly.
Companies with Multiple Locations
If you run a company with multiple locations, there are times when transferred calls will need to go to a different building. PBX systems can forward calls to different offices, or even parts of the country.
E-Commerce
Your eCommerce operation depends on speed, and that extends to your phone system as well. By using an autoresponder, you can direct people to the right member of your team without keeping them waiting.
Looking to Buy or Upgrade a Business Phone System?
Our goal at 360Connect is to ensure your business succeeds by connecting you with the right business phone system dealer. Whether you're upgrading an existing system, adding a new system, or expanding an existing system, we can help.
Click HERE to get connected with up to 5 business phone system dealers for FREE.