GPS tracking has become a necessity for many businesses, governments, and individuals to conduct business. With its rise in the past decade, GPS has made its way into many different sectors. This includes GPS used in the construction industry, which has found GPS technology to be a valuable tool.
Primary Focus of GPS in the Construction Industry:
Construction companies are turning to GPS technology to streamline their workflow and help better manage their assets. Most of the primary functions of GPS technology for construction use consist of:
Fleets Tracking
The ability to track company vehicles through GPS devices that are plugged into a vehicle. Useful for company drivers who drop off supplies or company trucks.
Track Assets & Equipment
Using GPS technology to track equipment and heavy machinery. Asset (equipment) trackers can be secured to the asset and relay GPS location.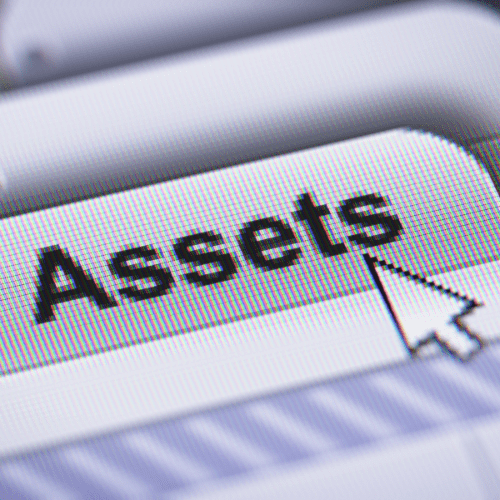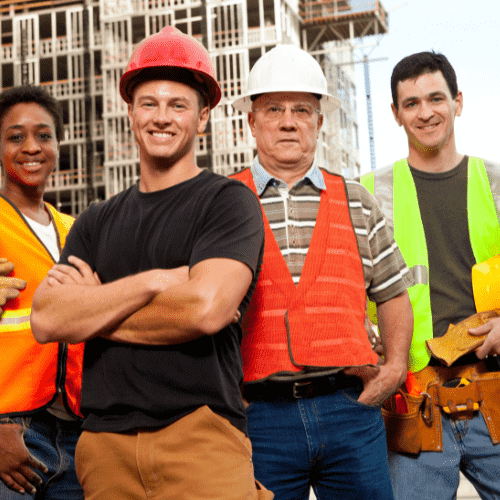 Track Workers
Some providers will use GPS technology to help employees "clock in" when they arrive at the job site. This is done by geofencing and a mobile application. You can also track job site activity even hundreds of miles away. You'll always stay compliant with local regulations and laws.
Equipment Maintenance Reminders
Most GPS devices are equipped with maintenance reminders so you can take care of your vehicles on time. Letting vehicles go without maintenance can result in breakdowns, missed revenue, and even bodily injury.
Prevent or Recover Stolen Items
Lastly, one of the primary problems that GPS technology tackles are theft. GPS devices can help you track pieces of equipment in real-time. You can also be notified when an object leaves a specific area, so you are always up to date. Not only is this a great tool for negating employee thefts, but it can also help you in the theft recovery process when working with police.
Features of GPS in the Construction Industry
GPS technology has numerous features that can help a construction business. From cutting costs to preventive measures, GPS for construction companies is a quality addition to your company. Here are some of the key features you can use:
Geofencing
Geofencing allows businesses to set perimeters on a specific location. Once a GPS device is placed on an object, you will be notified every time that object enters or leaves that geofenced area. This is great for keeping track of assets and when employees enter a job site.
Maintenance Alerts
GPS technology can set reminders when equipment needs maintenance. On more advanced equipment like fleet vehicles, you can plug directly into the vehicle computer and read fault codes. Regular and scheduled maintenance can help keep your profits up and negate downtime.
Reporting
Many GPS software can provide reporting and data on how assets are being used and how often. If you place GPS trackers on construction vehicles, you can track items like:
Driver behavior
Harsh breaking
Excessive idling
Average time use
Live Tracking
Have you ever wanted to see how your business was operating in real-time? Are you failing to reach jobs because of disorganization? GPS can help you solve this by being able to track assets in real-time. GPS companies provide a lot of flexibility in this area. You can have all your devices use live tracking or use a combination of live tracking and geofencing.
Dispatch Services
Along with live tracking, many GPS companies offer dispatch services with their GPS devices. This can streamline your workflow and make better use of your resources. Furthermore, you can act quickly in case of shifting priorities.
Tools Needed for GPS in the Construction Industry
You'll need only a couple of tools for GPS usage in your construction business.
GPS devices (trailer trackers, ELD, Plug, and Play)
GPS tracking software
Battery for GPS device if not directly plugged into machinery.
Equipment you want to monitor
Dedicated staff to manage
Many companies use construction software to stay up to date and manage projects. The GPS provider you choose may be able to integrate with this software, however, this is highly dependent upon the software you use. Furthermore, many GPS software providers allow for 3rd-party integration so you can tackle multiple tasks at once. GPS in the construction industry is only going to become more commonplace as software integration catches up.
Additional Reading: Fleet Management Software for Construction Equipment
Price of GPS in the Construction Industry
According to Force by Mojio, you can expect to pay anywhere from $10/device-$200/device. This price is dependent upon your GPS need. For instance, a need for live tracking could increase the price. Additionally, you'll want to consider ongoing costs such as software subscriptions. Most GPS companies will quote you a custom price based on:
Fleet Size
Features
Number of Devices
Software Subscription
Add-ons
If you are looking for GPS providers we've got you covered: Top 5 Best Fleet Management Companies: 2022 Guide
Ready to use a GPS system in your construction business? Don't worry, 360Connect has your back. We help pair customers with quality suppliers every day! Just fill out our 1-2 minute form and we'll contact you to verify your information. After that, you'll receive up to 5 quotes for free! It's that easy!