Almost every business uses some form of POS (point of sale) system. A POS system helps you record and process transactions. Over the years, POS systems have made vast improvements, leading to the rise of cloud-based POS systems. Cloud-based POS systems provide a wealth of options, features, and improvements., but are they better than legacy POS systems?
Cloud-Based POS vs. Legacy POS System
Legacy POS systems store their data locally on servers or a hard drive at the location of the POS. For example, this would be like saving a PDF document on the hard drive of your computer. You could only access that file on that device. A legacy POS system would store its information on the device's local server or hard drive. Older legacy POS systems required much more infrastructure and technical support to collect data from multiple devices.
Cloud-based POS systems store their data in the cloud on remote servers. This allows all data within a system to be synchronized together. For example, using a cloud system would be like uploading a photo to software like Google Photos or the Apple iCloud. As you have your login information, you can view/edit/delete that photo across multiple devices. Cloud-based POS systems reduce the technical and monetary costs associated with collecting data from multiple devices. Small businesses can invest in multiple POS devices at a fraction of the cost as collect that data without a large technology infrastructure.
Components of a Cloud-Based POS System
While every POS provider may offer something different, there is some general POS hardware that make up a cloud-based POS system.
POS Device
The POS device that conducts the transaction could be different things depending on the size and type of business. Options include:
Mobile application on a smartphone with a card reader
Tablet with POS software
Mobile POS device (not a smartphone or tablet)
Stationary POS Terminal
Many companies use a mixture of POS devices to handle orders. The cloud-based POS automatically syncs that data across multiple devices.
Software
Software is necessary for cloud-based POS systems to work. Software can help you turn your smartphone or tablet into a POS system. The software allows you to perform tasks such as generating expense reports, recording staffing hours, and improving customer satisfaction.
Cloud Storage
If you want to run a cloud storage system, then you will need a company to provide you with cloud storage. Most businesses choose to use the same cloud storage as a bundle package with the software they use. This saves a business time and streamlines billing and workflow.
Wi-Fi
While some cloud-based POS systems can run off cell service, you will want to invest in Wi-Fi for your business. This will keep your data storage up to date with the latest transactions and help your POS run better. Don't worry though, most cloud-based POS systems have an "offline mode," which will still record data just in case the Wi-Fi does go out. That data is stored locally on the device until you can upload it to the cloud.
Benefits of Cloud-Based POS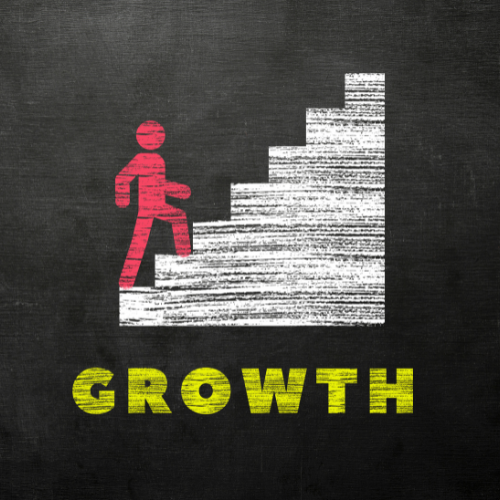 Scale Quickly and Easily
Cloud-based POS systems make it easy to scale your business. A cloud-based POS system allows you to start small. For example, you could turn your phone into a POS system. From there as your business grows, you can put that software on other mobile devices for your employees or invest in a tablet. As your profits increase, you can then scale to a stationary POS terminal. Except, you do not have to follow that route. A mobile POS or tablet-based POS system may be better for your business. You can scale however fits your needs.
Lower Cost Than Legacy POS
On average, it is much more expensive to choose a legacy POS system than a cloud-based one. For instance, you could use POS software on your phone from a company like Square. This software will allow you to process transactions without charging you monthly fees. You can start taking orders and only pay "2.6% + 10¢ per card-present transaction and 3.5% + 15¢ for manually keyed-in card payments."
Legacy POS systems are not so. You will need to spend hundreds of dollars for software, POS terminal, storage, and additionally devices. Cloud-based POS can get you started with the tools in your hand at a fraction of the cost.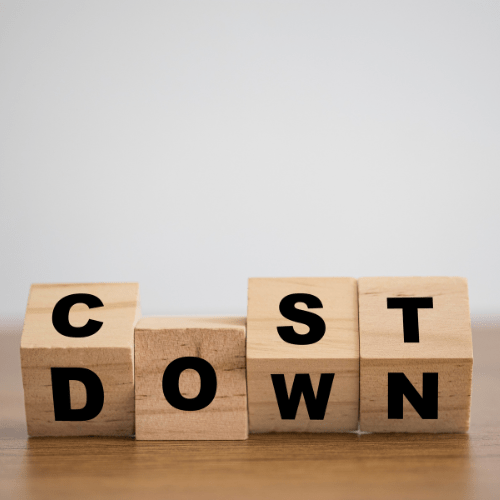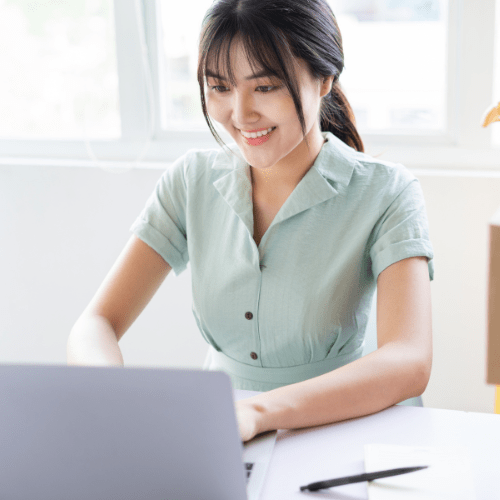 Access Your Data Anywhere
Cloud-based POS systems make it easy to manage your company even when you are on the go. Just log into the software or web application. You can view reports, make changes, and more. Importantly, you'll always be in the know when it comes to your business.
Multiple POS Devices
Cloud-based POS software makes it easy to juggle multiple POS devices. This means you could use a mobile POS while running your food truck or use a permanent POS terminal at your home location.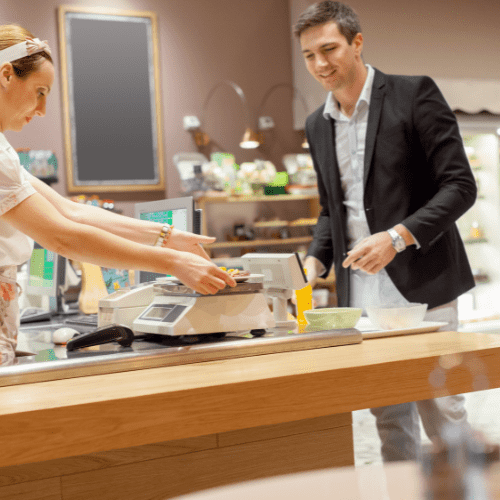 Industry-Specific POS Systems
Many companies offer industry-specific solutions in addition to POS. Most cloud-based POS systems can interact with third-party applications or with specific tools such as inventory management, kitchen display system, and more. These additional tools make your POS streamline your entire business. Everything is connected to one system.
Tech Support
When something goes wrong, you want an expert to help you get your business back up and running. While it may seem like a trivial thing, tech support is crucial when it comes to managing your POS system. If you have a question, you can call tech support. If the power goes out, you can call tech support. If one of your POS devices malfunctions, you can call tech support. Do not settle for a POS system that leaves you on your own.
Who Provides Cloud-Based POS Systems?
There are hundreds of cloud-based POS providers, all with their own features and specialties. The most common markets for POS systems are Small Businesses, restaurants, and retail. Here are some of the common traits for those sectors and providers.
Small Business Providers:
Small businesses are often looking for budget options when it comes to POS systems. Many small businesses have little to no capital when starting out, which can narrow down their POS options dramatically. Oftentimes, business owners are wearing multiple hats to run their business, which is why ease of use is so important for small business owners. They don't have time to learn a complicated POS system. Furthermore, small businesses may start out of a garage, spare bedroom, or storefront. This means they need a POS system that is flexible and can adapt to travel.
Square is one of the most recognizable brands for POS, and for good reason. They offer a POS system and card reader that can work directly with your mobile phone. You will also gain access to simple reporting tools along with no monthly fees to run the software. You'll be charged 2.6% + 10¢ per swipe. Business owners like this model because it instantly gives them access to a POS device. You can also upgrade to Square handheld POS devices, tablets, and complete POS terminals with a cash register. Square provided businesses with a ton of flexibility.
While not as well-known as Square, eHopper has many features for their free plan that small business owners will love. eHopper starts with a free tier that allows for 300 transactions per month, you will just need an android or IOS tablet. You'll also gain basic reporting, inventory management, tip management, surcharges, split payments, and more. If you choose their "Freedom" plan which is $30/month, you will have access to unlimited transactions, a free business website, a menu builder, clock in/clock out for employees, and even more features. While eHopper has a great free tier, its other tiers make it cheap to scale your business and offer more.
Restaurant:
Restaurants need a system that enables the kitchen staff and wait staff to be in sync. This means having a robust kitchen display system, inventory management, and easy tools to amend orders. Many restaurants also rely on their POS system to act as a time clock for their employees (think swiping a card at a register to start a shift.) The right POS system will help your restaurant streamline its processes and cut down on administrative tasks.
Toast is a highly rated restaurant POS system focused solely on restaurants. The software was designed with restaurant owners in mind, sporting handheld POS devices, tablets, and even self-service kiosks. You will find key features like IP54 spill-proof rated hardware, a free plan with at least one POS device, 3rd-party app integrations, and more! For paid tiers, you can add services like payroll, scheduling, and custom hardware configuration. Toast can also implement other services like a kitchen display system, multi-location usage, and other useful features.
Used by large companies such as Nordstrom™ and Five Guys™, Lightspeed boasts a wide range of options to solve your POS dilemmas. They do not offer a free plan; however, their base plan does come with at least 1 POS terminal, a menu manager, and inventory management. Users report that the software is intuitive and easy to use. Lightspeed offers 24/7 support no matter your plan so you can always have a helping hand should you need it. You'll also find multiple options for POS hardware, including handheld POS devices, tablets, POS stations, and more. You can adjust the floor plan in software, accept multiple forms of payment, offer contactless ordering, and use third-party app integration. Lightspeed can be the perfect option for medium to large businesses.
Retail:
Much like restaurant POS systems, retail systems can help you streamline administrative tasks, process transactions, and even help manage time sheets. Except, robust inventory management tools are necessary for the survival of your business. Scalability, costs, and flexibility should all play a factor in which POS system you choose. You will also want to consider eCommerce integration and order fulfillment options.
Many business owners are familiar with QuickBooks for bookkeeping and financial planning, but they also offer a robust POS system that will automatically synchronize with other QuickBooks services. With QuickBooks, you will be able to use all payment types, integrate eCommerce, automatic inventory updates, and much more! However, QuickBooks is one of the most expensive options on our list but for good reason. QuickBooks gives you the ability to purchase tiers outright without paying monthly fees. This means for a one-time purchase; you can get a plethora of features right away and they can be used year over year.
Square also is one of the top contenders for retail POS systems as well. Retail operations are made easy with services like inventory counting tools, smart stock tools, vendor management, website management tools and so much more. Again, Square starts with a free monthly plan that charges per purchase. You will also be able to generate sales reports, profit margins, and more.
Pricing of Cloud-Based POS Systems
Pricing for cloud-based POS systems can fluctuate depending on the devices, software, and the number of locations. While there are free cloud-based POS plans or services, the features are usually limited. According to CostOwl, you can expect to spend around $25-$150 per month with an additional cost for hardware (pos devices are usually one-time purchases.)
Are You Interested in a Cloud-Based POS System?
Do you want a cloud-based POS system for your business? Looking for high-quality suppliers of POS systems that can help streamline your business? 360Connect can help! We offer up to five quotes from high-quality suppliers based on your needs! Just fill out our 1–2-minute form and we will call to verify your information. From there, you just sit back and let the quotes come in. It is that simple!