Trailer GPS trackers are external devices that you attach to a trailer (such as a flatbed) that monitors the location of the trailer. These devices are useful tools for transportation companies as well as other industries to monitor equipment (hence its other common name: asset tracking). A trailer GPS tracker may be useful if you work in one of the following areas:
Trucking/Transportation
Farming
Construction
Maintenance
Manufacturing
Energy/Utility
And more!
A trailer GPS tracker can help you manage your assets more efficiently. With the trailer tracking system, you can not only monitor loads but automatically log this data through software. Most companies choose GPS devices for their trucks. While this is a wise and necessary step, regular trailer tracking provides even more opportunities to collect data on equipment and better manage assets. To take advantage of a trailer GPS tracker, you'll need an external device and software to interact with that GPS.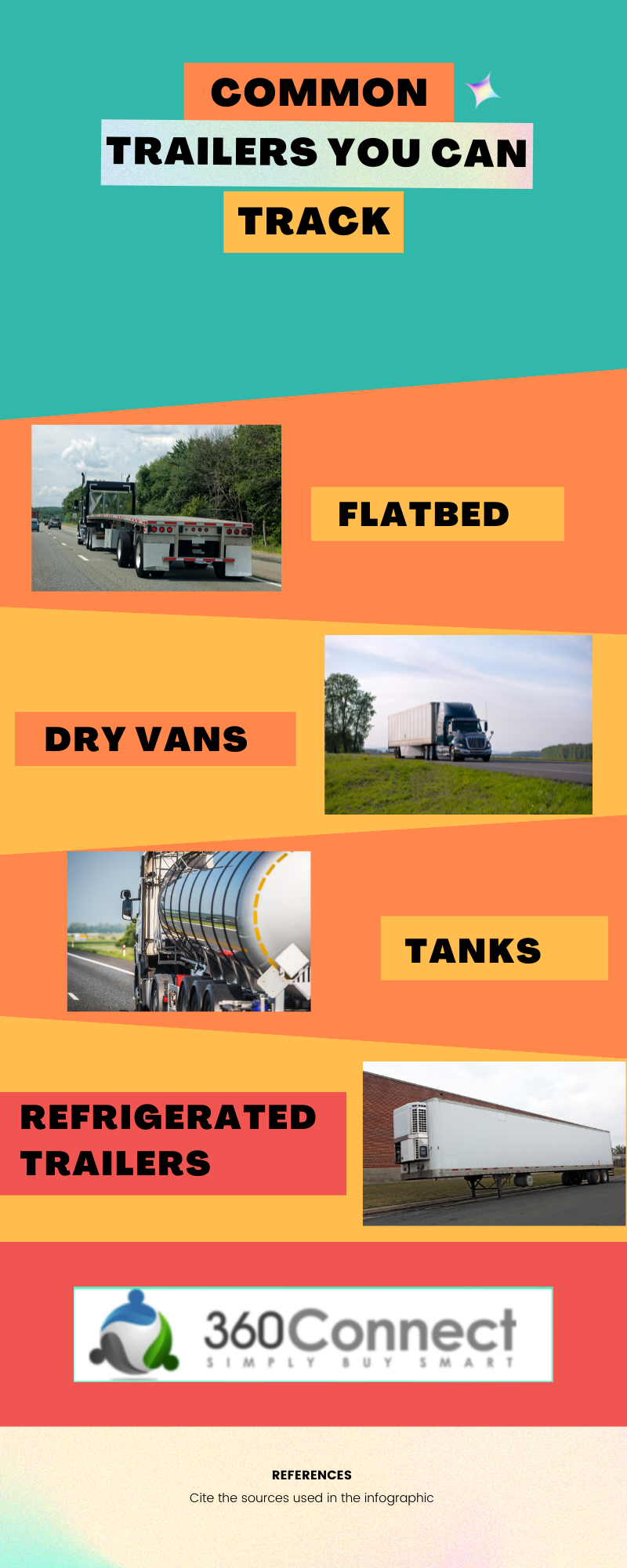 Benefits of a Trailer GPS Tracker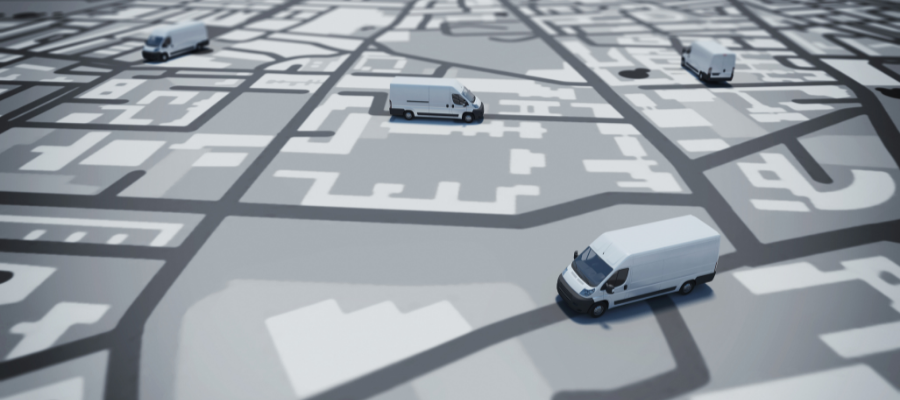 Real-Time Tracking
Higher-end trailer GPS trackers can provide a live tracking feed of your trailer. This can help you plan routes and optimize operations based on what you need. Not all trailer GPS trackers provide real-time live tracking. Cheaper versions will "ping" you with its location in routine intervals. This interval could be as short as 5 minutes or as long as 5 hours apart. You can even have your GPS set up to ping when it leaves or enters a certain location. For instance, you could have the trailer GPS alert you every time it leaves or returns to your facilities.
Work Seamlessly with Contractors
Your trailer could pass through multiple people to reach its destination. However, it may be financially beneficial to monitor the locations of that payload. A trailer GPS tracker is the best way to ensure you can track that payload. Additionally, you won't be dependent upon anyone else for your tracking needs. No matter if you are working with multiple contractors or plan for multiple employees to use a trailer. You can always know where that trailer is located.
Theft Protection
One of your best defenses against theft is a trailer GPS tracker. Even with simple trackers, you can monitor when something is taken from a geofenced location. The system would then automatically alert you. You can then use this information to contact the authorities and recover stolen items. This is immensely important not only for yourself but your customers as well. You can make sure that every payload can be recovered if theft occurs.
Mileage Monitoring
Did you know that GPS trackers can also track the amount of mileage your trailer covers? Why is this important? You can set automatic reminders for preventive maintenance based on certain mileage goals. Preventative maintenance can negate downtime and keep your operations running smoothly. Some GPS trackers can also monitor additional information such as service intervals, tire conditions, and can even recognize fault codes on specific types of trailers.
Optimized Inventory Tracking
Managing your inventory doesn't have to be hard. A trailer GPS tracker can automatically log where an item is placed within your pickup yard. Trucks can then use this data to choose the right trailer even when navigating hundreds of items. This prevents mistaken deliveries and can be easily implemented into your normal routines. Cut down on office time and miscommunication with GPS tracking equipment.
Manage All Operations in One Application
Most companies will have a trailer GPS tracker that integrates with a fleet management system. In fact, most fleet management companies sell both trailer and Truck GPS trackers. You can manage all your data through one console and on the go. Everything can be scheduled and tracked optimizing your work and improving communication throughout your organization.
Imagine being able to track how many hours a driver completes, the location of a trailer as it passes through multiple contractors, and jobs located within a region all in one area. These tools can help you improve your business and scale with ease. Some services, like Samsara, will even give you utilization reports to measure your usage of particular trailers. Pinpointing crucial areas of your business.
Adaptable to Different Industries
Trailer GPS trackers are mostly found in the trucking industry. However, these GPS devices can be used with shipping containers, farming equipment (tractors, harvesters, cattle trailers, etc.), construction equipment (pavers, excavators, backhoe, etc.), and much more. These GPS devices are more applicable to different jobs because they can be placed externally or internally depending on the make and model. Even if you aren't in the trucking industry, it can still be worthwhile to track your equipment or trailers with these devices.
Easy Install
While every GPS tracker is different, most can be attached to your trailer with a couple of screws. You can have these professionally installed for you or install them yourself.
Features of Trailer GPS Trackers:
Low Priced Options
There are many manufacturers of trailer GPS trackers. If you need to track 1-3 trailers or specific items, you can find devices on Amazon starting at around $50. While these devices won't be feature-rich and work with a fleet management system, they can give you location data. If you are looking for tracking options for your fleet, then you also have many options to choose from with add-on features. These devices will specifically be designed for trailer tracking and can implement with a fleet management system.
Weatherproof
Most devices are weatherproof, meaning that they can withstand rain, snow, and other weather conditions. You won't have to worry about your devices breaking often because they can't stand up to road wear. Many manufacturers also offer a warranty should something happen to your device. Warranties differ from company to company so just keep that in mind when you go shopping.
Long-Lasting Battery
Most trailer GPS trackers are designed to last multiple years on just a couple of batteries. You won't be changing batteries every couple of months, but every three to five years. Even so, there are many varieties when it comes to GPS devices. Some come with rechargeable batteries which means that you would very rarely have to buy anything else. Others are charged by solar energy, meaning you'd theoretically never have to buy a new device. There are many different options at different price points depending on your needs. You can also upgrade in the future.
Geofencing Alerts
Geofencing allows you to set up a perimeter that a GPS device must be located in. If that device leaves that area, you'll receive an alert. This can be extremely helpful when monitoring theft or making sure all your trailers are in one space. You can even set up multiple geofenced areas depending on the type of trailer and other factors.
Firmware Updates
A trailer GPS tracker can receive updates from the manufacturer to improve the device. While this may not be a game-changing factor, it does mean that your investment can get better over time.
Speed Tracking
Many GPS trackers also have the capability to monitor speed. A speed monitor can be important because it encourages better behavior from drivers and gives you data to work with in the event of a crash. Additionally, this data can be cataloged by date, time, and driver information so you can review it easily. No more wading through piles of paperwork. Just search for the truck in the software and you are ready to go.
Price and Providers: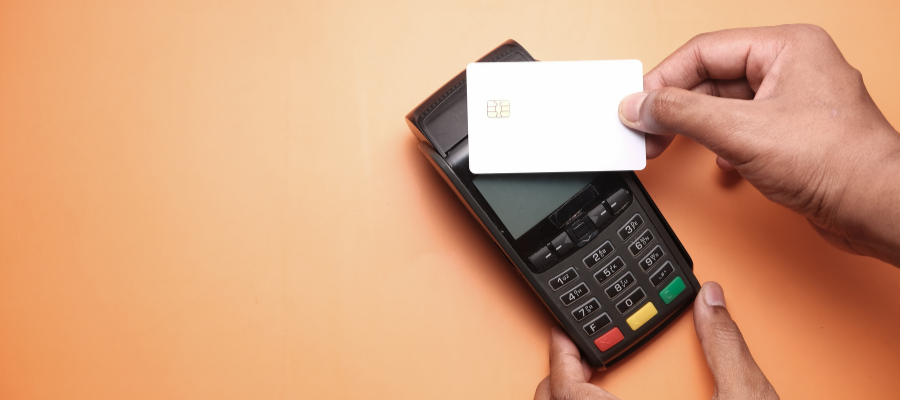 You can buy one-off devices with limited features for around $50 on Amazon. However, this isn't ideal if you have a large scale of trailers you need to track. More than likely, you'll want to implement trailer tracking with dispatch services or use a combination of devices. These business models are mostly based on subscriptions for services. For that, you'll need fleet management software as well. Luckily, many manufacturers bundle these items together.
Company
Trailer Tracking
Price
Other Features:
Samsara
✓
Custom Quote
- Maintenance alerts
- Cargo monitoring
- Live sharing like viewable by customers
- Trailer utilization tools
ClearPath GPS
✓
Standard: $15-$20 a month dependent powered vs. non-powered assets. Pro: $20-$25 a month dependent powered vs. non-powered assets.
- Live map view
- Virtual geofencing
- Real-time alerts
- US-based support
KeepTruckin
✓
Custom Quote
- Automated utilization reports
- Location-specific notifications
- Solar-powered devices
- Real-time viewing and load logs.
Verizon Connect
✓
Custom Quote
- Geofencing alerts
- Flexible ping rates
- Weather and waterproof devices
- Battery-operated devices
Is a Trailer GPS Tracker Right for You?
If you are looking to improve your services, increase your efficiency, and gather better data about your company, you need a trailer GPS tracker. Ready to find the right supplier for you? Don't worry we can help!
360Connect helps buyers find high-quality suppliers in their area! Just fill out our form and we will contact you to verify your information. It's that easy!
Not ready to decide? Check out our other guides here:
How Fleet Maintenance Plan Improves Your Logistics and Delivery
Sectors that benefit the most from Equipment Management software