Payroll management is the process of calculating, organizing, and running payroll for employees and withholding taxes and other contributions. Payroll management ensures that employees are paid on time, you have accurate record keeping, and that you are tax compliant. Most business owners, accountants, or HR staff use some form of payroll management software to run payroll and complete other payroll duties. 
Payroll management is a vital component of any business with employees. It provides companies with a wealth of benefits and stability that can help your company have success. Is this right for you? Yes, we believe so.
Common Duties of Payroll Management
Some of the duties for payroll management include but are not limited to:
Collecting and organizing employee data and information such as time tracking and attendance.
Calculating wages, salaries, bonuses, and commissions.
Deducting and withholding taxes, Social Security, and benefits such as retirement contributions and health care plans.
Issuing paychecks or facilitating direct deposits.
Generating payroll reports and statements.
Ensuring compliance with tax laws and regulations.
Reconciling payroll records with accounting systems and keeping accurate records for taxes and audits.
Addressing payroll-related inquiries and concerns from employees.
Maintaining confidentiality and data security of employee payroll information.
Providing accurate payroll information to employees, including pay stubs and tax forms.
Collaborating with payroll service providers or software vendors for payroll outsourcing or system maintenance.
Benefits of Payroll Management
Accuracy and Compliance:
Whether doing it yourself or outsourcing, payroll management can help with accurate calculations and adherence to tax laws, labor regulations, and employment standards.
Having a payroll management process can ensure accuracy, check for mistakes, and company procedures to guide future employees.
Time and Cost Savings:
With the use of software and automation, you can save hundreds of hours from inputting data incorrectly.
Outsourcing or using software can streamline tasks or eliminate them entirely.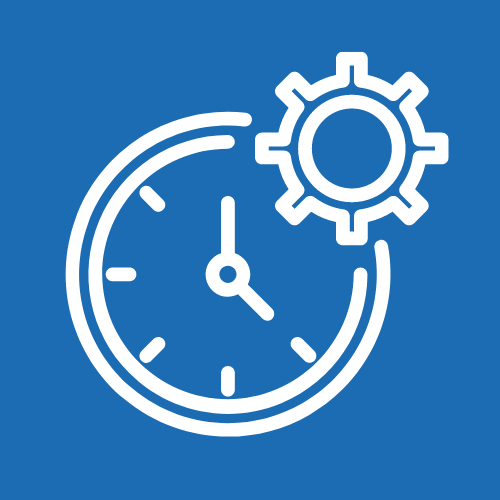 Efficiency and Productivity:
Automation minimizes the risk of errors, such as improper withholdings or missed calculations, boosting total payroll efficiency.
Scalability and Flexibility:
Payroll management procedures can help you scale your payroll services, especially with software like employee portals, time checking, and saved calculations for specific employee paychecks.
Outsourcing payroll management can provide flexibility to handle seasonal fluctuations or temporary workforce expansions without increasing administrative burdens.
Reporting and Analytics:
Payroll management can help you gain insight into how your practices perform and can improve, especially with the use of software. Gain insights into things like labor costs, payroll trends, and budget allocation.
Create customizable reports and forecast your needs with better data.
Common Way to Manage Payroll
While every company will tackle payroll differently, there are some key starting points you should know. The two main ways of doing payroll management are Manual and Automated methods.
Manual Payroll Management
Manual payroll management involves performing tasks without the aid of specialized software or external assistance. This is an option often employed by small businesses, but it is time-consuming, prone to human error, and does not allow for future automation. Common practices of payroll such as data entry, calculations, and record keeping are done manually on paper or spreadsheets.
While this may be a good starting point, most companies have transitioned to automated solutions.
Automated Payroll Management
Automated payroll uses tools like software or outsourcing to complete all or most of the duties. Software or outsourcing can streamline duties like automatically storing employee data, automatic time tracking, automated calculations, and much more. These tools allow you to reduce manual efforts and mitigate the risks associated with manual processing. Let's break it down further.
Payroll Management Software
Payroll management software automates and streamlines payroll procedures, increasing accuracy, efficiency, and scalability. Essentially, you maximize the potential of an HR professional. Instead of being about to do 10 employees in a couple of days' work, they can now do 100 employees in a day. Some of the duties software can simplify include:
Automated calculations of wages, taxes, and deductions
Automated time tracking with time tracking software
Employee self-service portals to submit time off
Digital reporting and analytics
Outsourcing Payroll Management
Another frequent method for managing payroll efficiently is to outsource it to a specialized third-party service. Outsourcing has various advantages, especially for organizations without in-house knowledge or in need of comprehensive payroll administration solutions. Some of the major features and benefits of outsourcing include:
Expertise with compliance and taxes
Time savings and cost savings
Reporting tools
Possible bundles with software
Need a New Payroll Management System?
Are you looking to improve your payroll management system with software, outsourcing, or consulting? Want to work with top providers in the industry? 360Connect can help you do that and more! Just fill out our 1–2-minute form and we'll contact you to verify your information and needs. From there, you can relax as up to 5 different suppliers will reach out with quotes and offers.
Get Started Today!