Patient portal software is quickly becoming a necessity in medical practices across the United States. A survey done by the Medical Group Management Association (MGMA) showed that out of nearly 1,800 respondents,  90 percent of healthcare organizations offer patient portal access to their patients. The 10 percent who did not, said they have plans to adopt tools later on. 
That being said, your practice likely has a portal or is planning to upgrade its portal, but what are all of your options? In this article, we'll go over what a patient portal is, the types of portals available, along with features and benefits.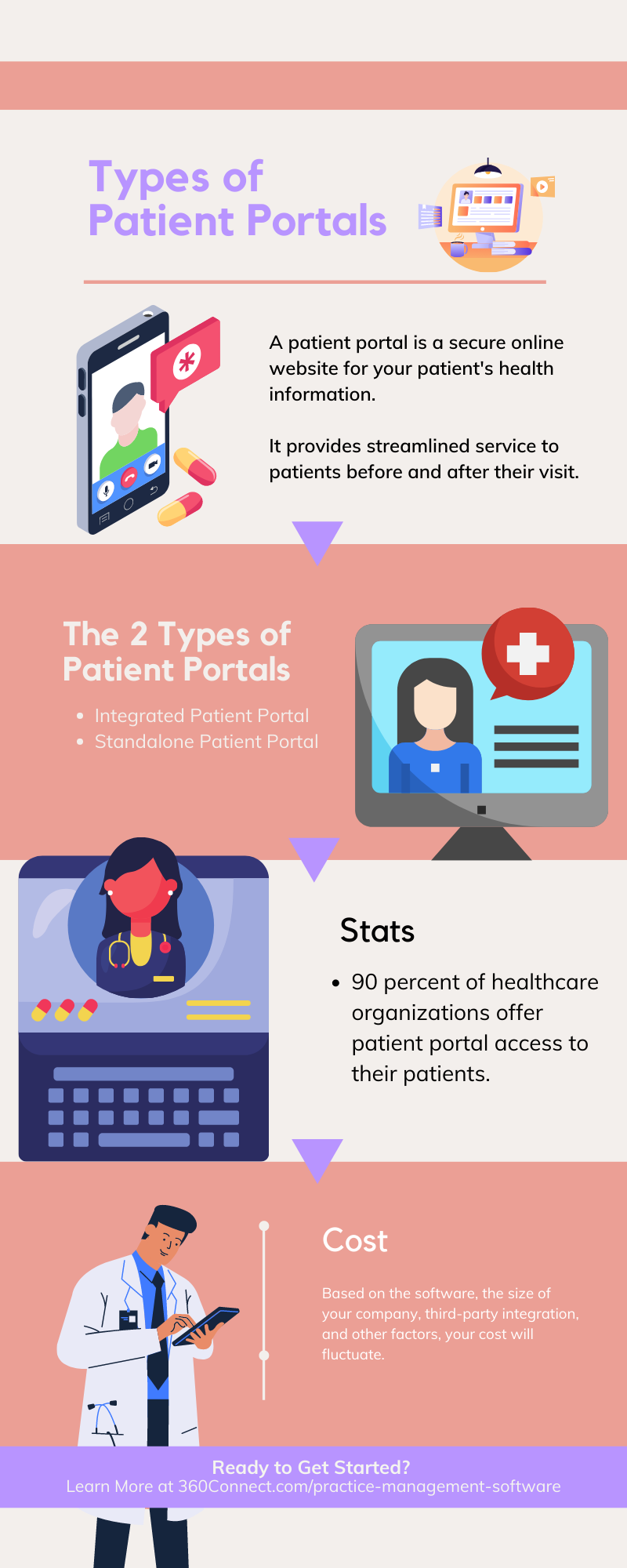 What is a Patient Portal?
A patient portal is a secure online website for your patient's health information. It's a convenient way to provide full access to personal health information that can be accessed from anywhere 24/7 using an internet connection. They improve the way patients and healthcare providers interact, bringing streamlined service to patients before and after their visit.
What Types of Patient Portals Are There?
Patient portals can be classified into two main categories: standalone and integrated systems. Whether a standalone, or integrated system, both types of patient portals are simply web-based tools for patients to access their health information.
Integrated Patient Portal
Integrated Patient Portal systems usually include EHR and EMR systems, along with practice management software. There are many advantages to selecting an integrated patient portal with pre-integrated components. It increases the efficiency of your practice and saves you money because there's no need to pay for custom build-in development within your system.
Patient portal systems of this type require more time and effort to design and build-out, therefore they result in higher development costs.
Example of Integrated Patient Portal Software: athenahealth
Standalone Patient Portal
In contrast, a standalone patient portal operates without external software. Meaning when using an EHR system, for example, you will need to integrate it manually. To do this, you'll pay an additional fee to integrate with third-party vendors. In addition, any changes made to the integrated software will require modification within the patient portal to run smoothly.
So, if an integrated patient portal makes your portal function seamlessly with outside systems, why use a standalone patient portal? Due to provider frustration with integrated portals, and some non-user-friendly systems, standalone patient portals were developed. Standalone systems do not rely on sunk costs to maintain their contracts.
Developing a standalone patient portal requires less development time and investment because it is driven by simpler software architecture.
Example of Standalone Patient Portal Software: Solutionreach
Common Types of Patient Portal Features
Consider the functionality you would like in your patient portal once your practice is ready for new software. The features and scope of a portal will vary depending on the vendor and the cost. Some common patient portal features include:
Appointment Scheduling
Receptionists and nurses no longer have to always deal with appointment scheduling and cancellations over the phone. Instead, patients can handle this task on their end within the portal.
Access to Health Reports
Peace of mind is important to all patients, and a patient portal can help you provide that. After a patient's visit, they'll be able to view a summary report of their visit along with lab and test results. This gives them access to all needed information, and if they have additional questions they can reach out to you.
Billing
With insurance already on file, online payment is becoming a popular choice for many. What does this mean for your practice? Faster payment.
Chatting
Did you know patients forget up to 80 percent of information immediately after leaving an appointment? Chances are they will have very minor questions that will seem pressing to them, but overwhelming for your phone line and staff. In a short timeframe, tickets can be submitted and answered. Through your practice's messaging system, clients can submit tickets and get a timely response.
Mobile App
Mobile applications are available for many patient portal systems. Over half of US consumers use desktops, while 46% use mobile devices. Because patient portals are available on desktop and mobile, your patients can access them wherever they are.
Benefits of Patient Portals for Your Practice
The use of patient portals can improve both client care and provider productivity. Check out these 3 benefits below if you aren't using a patient portal or you're in the market for an upgrade.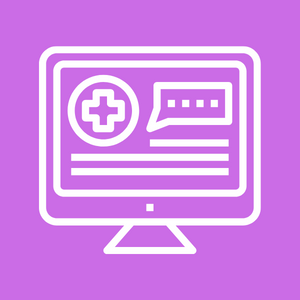 Streamlined Check-In
With a patient portal, you can have new and current patients fill out needed documents before arriving at their appointment. Above all, this streamlines the check-in process and helps keep appointments on schedule. In addition, it provides your receptionist, medical assistant, nurse, doctor, and other health professionals with needed information to review beforehand.
Efficient Workflow
Patient portals can improve office efficiency in numerous ways. In addition, it allows your staff to take their time back by putting the most tedious tasks online. In the past, patients would have needed assistance from the medical office team to perform certain tasks. Moreover, patient portals reduce the amount of time that staff must spend on a certain task like writing down refills, scheduling appointments, and updating forms. As a result, the office workflow can become more efficient.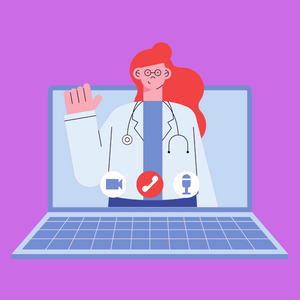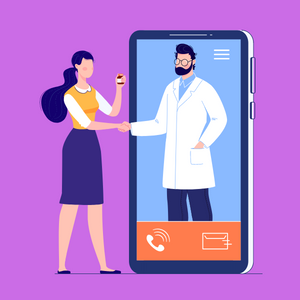 Better Relationships
Patient portals provide more opportunities for patients to connect with your practice. For example, tickets can be submitted for physicians to respond to at their earliest convenience, providing peace of mind to patients, and building the patient-physician relationship. Ongoing conversations through secure messaging can also make patients want to return to the same provider for future care. Likewise, you're seen as the provider who helped save them a trip to the office because you care, so when they do need to come in, they remember your practice.
Top Types of Patient Portals
There are a lot of options when choosing a patient portal system. The choice can be difficult for many practices. Take a look at some of the top-ranked and reviewed patient portals below to get an idea of the options available.
Athenahealth
Software Advice Rating: 3.73
This favorable patient portal includes several 3rd party applications and includes a variety of patient solutions like booking appointments, and live operator options for patients.
CareCloud
Software Advice Rating: 3.59
CareCloud's patient portal, Breeze, provides many online solutions to patients. It provides real-time video calls to patients while adhering to HIPAA regulations.
Benchmark Systems
Software Advice Rating: 4.74
Patients can manage online scheduling, lab results, and more through Benchmark Systems' patient portal. Independent health care practitioners can use the platform.
Patient Portal Pricing
According to the media company, Medical Economics, they estimate patient portals cost on average $30 to $40 per provider per month. The price of a system depends on whether it is standalone or integrated, as well as the number of third-party integrations and their associated costs.
To give you an example, RXNT is currently a top choice for many looking at patient portals. Their starting price is $65. Based on the software, the size of your company, and other factors, your cost will fluctuate. Therefore, be prepared to ask your dealer any questions you have concerning pricing.
Types of Patient Portals vs Practice Management Software
As stated earlier, there are two types of patient portals. Standalone and Integrated patient portals. Practice management software providers offer patient portals as an option when choosing a plan. As the name suggests, medical practice management software is a tool for managing all aspects of a clinic on one platform, including patient portals.
Ready to Find the Right Patient Portal for Your Practice?
With practice management software, you can streamline clinical workflows via a patient portal, among other features. At 360Connect, we connect you with up to 5 FREE price quotes from pre-qualified suppliers. Get Started NOW!
Learn More: