Fleet management is no small task. Whether you run a small taxi business or manage a large trucking organization, optimized fleet performance is the path towards growth. To manage your business properly, you need the right tools. Gone are the days of large whiteboards and large storage cabinets. Almost all large transportation companies are turning to some form of a fleet management system or software. Competent fleet tracking can result in delivering a better service and scaling your business. However, not all software is made the same and there are some critical features you need to improve your business. 
How Software Will Optimize Fleet Performance
Fleet management software acts as several services at once. Some of the main functions you will find across suppliers are:
Dispatch Services
Billing and Payment Processing
GPS Tracking
Dashcam Services
Fuel Tracking
These services are packaged into one software program to manage all this information. This information can be categorized and searched at a moment's notice. Most software will allow you to view content through certain filters or "views." You should be able to access this information across multiple devices either by an app or web login. The intended goal of fleet management software is to provide an all-inclusive platform to view every aspect of the transportation process.
Some of the ways software can optimize fleet performance:
Real-time GPS Tracking
Accurate GPS tracking is one of the fundamental tenets of trucking and transportation services. It is applicable on day one to your company. Tracking allows companies to estimate drop-off and pick-up time, improve driver accountability, optimize company schedules, provide easy-to-understand reporting, and provide data over time about routes and drivers. Dispatchers can also respond in real-time when an unforeseen event happens such as unruly weather or a car accident.
Automated Dispatch System
Most fleet management software will incorporate some type of automated dispatch system. This system allows dispatchers to adapt to ever-changing conditions and schedules. Dispatchers can message and reroute drivers with a couple of clicks. Dispatch services can help you track key data among drivers and help cut down on costs and improve productivity.
Scheduled Maintenance
One of the biggest money pits for businesses is equipment failure. Inoperable trucks or equipment siphons money out of your pocket. To prevent this, fleet software helps you schedule maintenance reminders and keep track of servicing. Some fleet management software can automatically log information from the vehicle such as the odometer, diagnostic trouble codes, and more with third-party apps. In turn, you can focus on preventive maintenance and service vehicles as quickly as possible.
Data Analytics
Information is power in the global economy. Logistics and transportation companies are using data to drive all of their decisions, as should you. Fleet management software can provide critical data for pivoting or increasing your services. Key data metrics can include: idle time, travel time, delay, maintenance intervals, on-time delivery, average cost per order, average cost per mile, average fuel costs, recurring expenses, and more. This data allows companies to adjust and improve their services.
Serve a Better Product
The right software will not only help you track your fleet efficiency but improve upon your services. Give customers more accurate information regarding delivery and pick-up times. You'll be able to cut costs and improve efficiency in drivers, dispatchers, and administration staff. With instant access to the data, you can fine-tune your services for your customers.
How Can Fleet Management Software Help You Grow?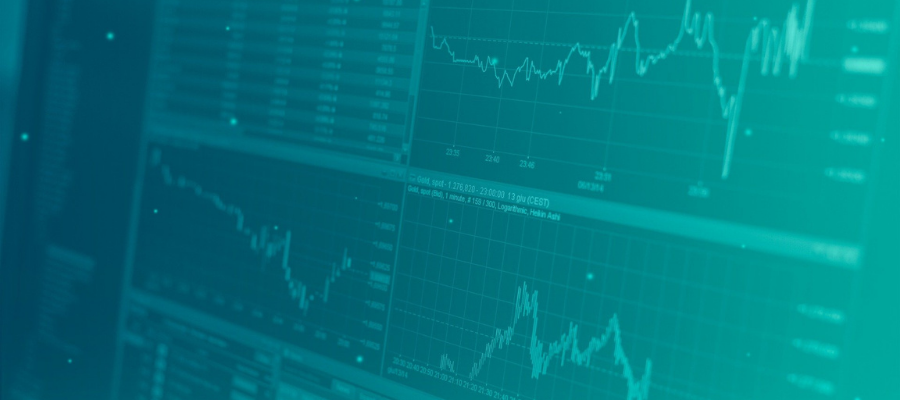 One of the most common problems companies face as they scale is not being prepared for increased customer volume. As they begin to scale, their service or product begins to decline. They lack the proper solutions and manpower to take on more work. As you grow, you need a system that will empower your workforce to be more productive. The right fleet management software can help you do just that.
Focus on Revenue Generating Tasks
Gone are the days of manually entering and filing data. With a simple search, you can locate any data and make decisions in seconds. Transactions and processing can take place within the software as well. While these automated tasks are great, what this also buys your company is precious time. You can maximize efficiency and focus most of your effort on generating revenue. You don't have to get bogged down in administrative tasks. The best companies turn this information into a strength, upkeeping vehicles on time and automating simple tasks and data collection.
Work From Anywhere
If you are looking to grow your business into multiple time zones, you need a reliable method of communication and synced data. One of the best benefits of fleet software is the ability to communicate and adjust in real-time. Additionally, all information can be recorded on one platform. This makes coordination simple and efficient for dispatchers as well as drivers. Staff can not only access the software just about anywhere in the world. This can be extremely useful if you have some staff that works from home, or you are planning to expand.
Additional Reading: How To Track Company Vehicles Like a Pro
How Much is It Going to Cost?
While there are some general software services that most suppliers can provide, each software system has unique features. This means most companies are going to provide you with a custom quote. However, companies will usually charge a certain rate per vehicle. On average you can expect to pay around $5-$80 per vehicle every month. Price will be dependent on software, features, and how many vehicles you plan to manage.
Examples of top vendor pricing and
| | | | |
| --- | --- | --- | --- |
| | Price | Useful Features | Free Trial |
| Fleeted | Pro: $5 per vehicle/month Advanced: $7 per vehicle/month | Mobile application Fuel tracking, and integration VIN lookups location tracking vehicle linking | Yes / 14-day free trial. |
| Samsara | Custom Quote | Fleet tracking Equipment monitoring Vehicle diagnostics Dashcam AI safety system Automate workflows and data integration | No |
| Momentum IoT | $12 per vehicle/month | Fleet tracking Speeding alerts Asset location Maintenance tracking Vehicle diagnostic reports | Instant Demo / Pay as you go model. No trial period. |
| Verizon Connect | Custom Quote | Dashcam AI integration Fleet tracking Smart dispatch with filter, categories, and more API integration Fuel card integration Customized security access | Instant demo / No trial period. |
Choosing the Right Software to Optimize Fleet Performance
While fleet management software is absolutely necessary to scale your business, in reality, choosing the right company is easier said than done. Many companies offer free demonstrations and support on integrating the system into your fleet needs. Make sure to communicate your needs to the supplier as there different types of fleet management software and they may not all work with your circumstance. Talk to multiple companies and receive multiple quotes. You may find that a cheaper alternative doesn't have the data tools to scale your business properly.
Ready To Start?
At 360Connect, we can pair you with high-quality providers of fleet management software. All our suppliers are vetted professionals who are eager to help. Want to know more? Contact us through our fleet management form and let's get started!
Learn More
Check out our articles on dispatch software!
Learn about fleet management software for construction businesses.