Satellite Shelters
Featured Supplier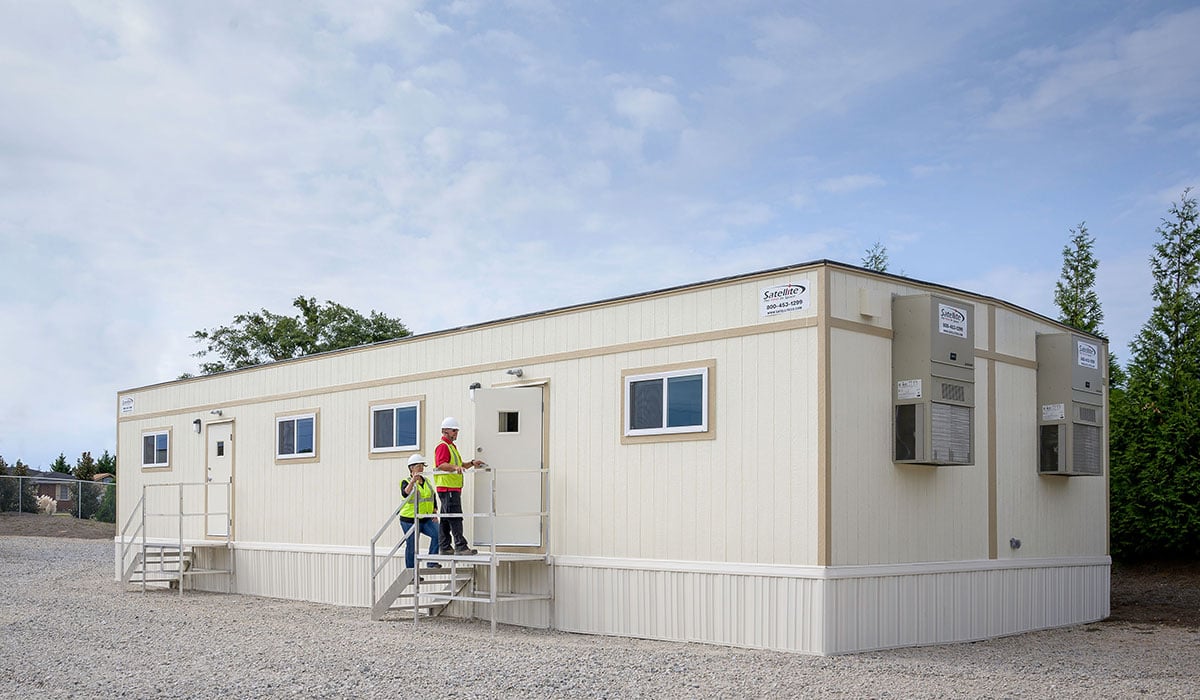 Who is Satellite Shelters?
Satellite Shelters provides temporary and permanent space solutions for commercial applications. Our main products include Mobile Offices, Modular Buildings, Portable Classrooms, Ground-Level Offices, and Storage Containers.
What are the areas Satellite Shelters serves?
Satellite Shelters offers nationwide service, with local branches in 17 cities across the country. Branch locations are based out of all of the following cities: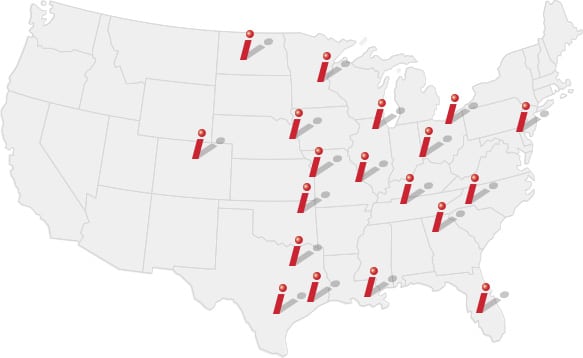 What's the difference between a mobile office and a modular building?
That's a great question and one that many people ask. Generally speaking, a mobile office is a single, self-contained unit that can be moved from site to site easily. Modular describes a building system that allows the construction process to take place in a controlled environment. A customer's design is engineered and built in sections. These sections, or modules, are then transported to the site and assembled to achieve the customer's desired floor plan.
Who are Satellite Shelters' customers?
We have a wide range of customers at Satellite Shelters. That's the great thing about our product – it's designed to be flexible and meet a wide variety of needs. Some of the major industries we serve include the following:
Administrative & Commercial Offices
Education
Energy & Power Plants
Financial & Banking
Government
Institutional
Medical, Healthcare, & Dental
Petrochemical & Refineries
Religious
"The nice thing about our product is that it meets a wide variety of needs."

Rachel Lamport, Territory Sales Manager, Kansas City, MO
Do the industries you mentioned prefer mobile or modular?
All of our different market segments are looking for the same thing: safe, comfortable space. Whether a business wants mobile or modular depends on the following factors:
The amount of space they need
How long they need the space
How they are going to use the space
Since modular offices are usually more than one module and require more time to assemble, they are selected for long term/semi-permanent use. Mobile offices, on the other hand, can easily be moved and set up where temporary space is needed.
Mobile Offices
One of Satellite's biggest mobile office customers is the construction industry. Contractors and sub-contractors often come to us requesting mobile offices for job-site office space and/or storage space for their machinery and equipment.
Modular Buildings
Modular buildings, also known as prefabricated buildings, offer many of the same benefits as mobile offices, only on a bigger scale. Any industry that needs a large amount of temporary space, usually more than one floor or several side-by-side offices would benefit from a modular building. Typically, where conventional construction is used, modular buildings can take their place. Read more: Modular Building Buyer's Guide.
Modular buildings can be used for any of the following:
Office buildings
Schools
Banks
Restaurants
Hospitals & Medical Clinics
Dental Clinics
Day-care Centers
Correctional Facilities
In short, most of the industries Satellite Shelters serves use BOTH: mobile offices and modular buildings. It just depends on how much space they need and how permanent they want that space to be.
Can you give an example of an industry that benefits from a temporary building?
Think about education. When enrollment levels change, the need for space changes, too. Modular classrooms give educators the flexibility to add space when they need it and remove it when they don't. This additional space can be completed quickly, causing less disruption.
We offer a wide range of sizes, dimensions, and building types designed for any of the following:
Classroom space
Office buildings
Office complexes
Sales offices
Restrooms
Day care facilities
Storage space
Satellite Shelters also rents out a lot of modular buildings and mobile offices for disaster relief. We make sure that each mobile and modular building is individually coded to meet the different requirements of each state (since requirements can vary from state to state).
Do you have any good stories from Satellite Shelters' customers?
Yes, definitely. One that I will never forget was when the tornado in Joplin, Missouri happened. My cell phone went off immediately. The contractor at Mercy Hospital in Joplin had Satellite Shelters listed as part of their disaster plan. They made one phone call and we had mobile offices arriving hours after the tornado hit. By providing temporary space for the hospital office staff, they were able to continue caring for patients in the midst of a disaster.
What makes Satellite Shelters unique?
We are privately held and nationally located – a family-owned business with big business resources. We believe that a small group of dedicated people can change the industry, and we go about doing that every day. At Satellite Shelters, service is more than a slogan, we live and breathe it.
"At Satellite Shelters, service is more than a slogan. We live and breathe it.""

Rachel Lamport, Territory Sales Manager, Kansas City, MO
How do Satellite Shelters' values translate into serving customers?
Our goal at Satellite Shelters is to be a valued resource for our customers. We treat our customers the way we want to be treated, and sometimes this means providing additional services to help make their jobs easier. Besides providing safe, comfortable space we can also provide:
Furniture
Portable restrooms
Generators
Storage containers
HVAC service
Security options
"We come up with solutions. We're never surprised. If somebody asks for it, we make every effort to make it easy for them."

Rachel Lamport, Territory Sales Manager, Kansas City, MO
Has Satellite Shelters received any special awards or recognition?
Yes. One of our most honorable moments was when Al Hilde, our company founder and owner, received the Hall of Fame Award from the Modular Building Institute (MBI) in March of 2014.
Satellite Shelters also received the Key Supplier Award In Recognition of Valuable Contributions to Bechtel Power Projects from Bechtel, a prestigious engineering, project management, and construction company in 2012.
Satellite Shelters is affiliated with all of the following organizations:
Modular Building Institute (MBI)
American Institute of Architects (AIA)
Association of Building Contractors (ABC)
Association of General Contractors (AGC)
Association of School Business Officials (ASBO)
American Fuel & Petrochemical Manufacturers (AFPM)
Association of Chemical Industry of Texas (ACIT)
Texas Chemical Council (TCC)
Louisiana Chemical Association (LCA)
National Safety Council (NSC)
TX Buy Board
What are Satellite Shelters' customers saying?
Once the sale was made, every phase of the project was handled expertly by Satellite. We feel fortunate we came across Satellite Shelters in our research and feel that it was one of the major reasons for the project being completed as a major success. I would recommend Satellite to anyone who was considering this type of project in the future. 

M. Wingert