Satellite Shelters Cincinnati, OH Branch
Featured Supplier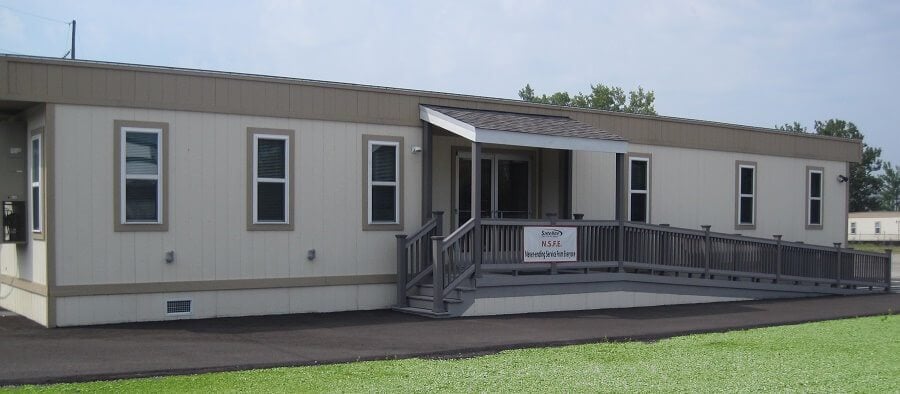 Branch Information
3085 E Crescentville Rd
West Chester, OH 45069
(513) 554-1600
Products / Services Offered
Blast Resistant Modules
Containers
Design/Build Services
Ground Level Offices
Mobile Offices
Modular Buildings
Modular S-Plex Buildings
Value Added Products
Areas Served
Indiana (South)
Kentucky (East)
Ohio (West)
Ohio (South)
West Virginia (South)
Cincinnati, OH Branch Territory Map
An interview with:
Sally Alsfelder
Branch Manager
What do you do better than anyone else?
At Satellite Shelters in Cincinnati, we pride ourselves on providing the best customer service and newest equipment in the industry. Even our oldest used equipment is newer than the competitors. We focus on meeting the needs of our customers by knowing what they want at a local level and serving our local area with people that live and work in the Cincinnati area.
Please tell us a recent customer success story or proud branch moment.
The Cincinnati branch is proud of our A-1 company policy that provides outstanding service to our customers and at the same time recognizes the employees that make up our team. Recently, a large project was demobilizing and our customer needed multiple units relocated from their current site to their next project site in a very short time-frame. We were able to team up with local vendors in order to move all the units in the required time-frame, keeping our customer happy and productive.
"Our team focuses on our local presence – we know our customers and our territory."


Sally Alsfelder, Branch Manager, Satellite Shelters, Inc.
What makes the Cincinnati area special, challenging or unique?
The Cincinnati branch serves Ohio, Indiana, Kentucky and West Virginia. Our territory is made up of a wide market including construction, commercial, education, medical, financial, government, special event, petrochemical and religious. We are a traditional market that focuses on understanding our customers' requirements and providing a solution to their specific space requirements.
Ready to Shop?
Receive up to 5 FREE price quotes from pre-qualified suppliers.