EMR, or electronic medical record, is a patient's chart record in digital format. The implementation of EMR is essentially the embracement of the digital world. There is no longer a need to keep track of files or paperwork. Everything is easily accessible within the EMR system for both staff and clients.
Pros of EMR Implementation
An EMR system can immensely benefit every medical practice. We live in the digital era and instant gratification time, and EMR is the perfect solution for both. An EMR system allows healthcare providers to save electronic versions of patient charts for both their history, to track data over time, and to refer to when updating a patient.
Ease of Use
Using an EMR system makes it easy for those within the practice to have the access needed to stay informed on a patient's health. Any notes, lab results, or staff assessments can be found on the patient's chart electronically and viewed by all authorized members.
Time-Saving
EMR implementation streamlines the entire process of finding medical information. Which room is their file in? I'm missing a chart. Questions like these are a thing of the past with an EMR system implementation. All medical history, billing information, and notes are kept in one unified location.
Higher Productivity
While it doesn't seem like a time-wasting task, minutes add up. Needing to become organized for each patient instead of things automatically being ready takes time. The time that employees or yourself can be doing more productive activities. Using an EMR system, healthcare professionals can focus on the patient's care and let the charts appear automatically.
Cons of EMR Implementation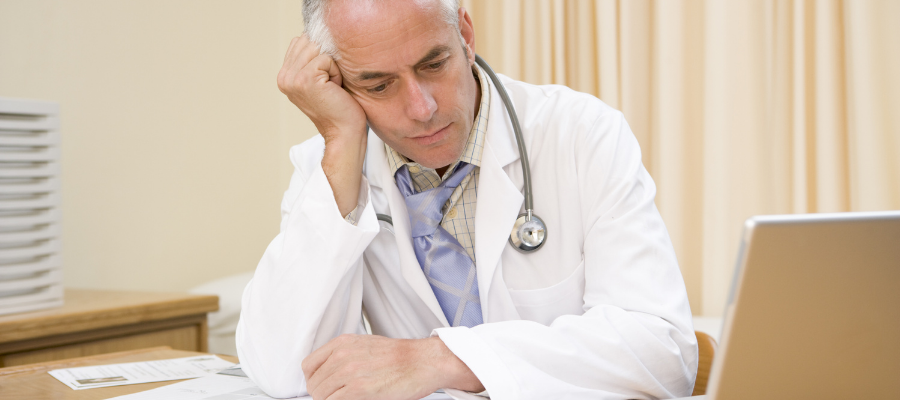 While the advantages of EMR implementation greatly outweigh any of the disadvantages, it's important to note the key cons of implementing an EMR system within a healthcare facility.
Privacy Concerns
The main concern many have with EMR systems is that medical records are online which leaves the possibility of hackers. Medical information and charts are private information, and leakage by any means of this data is undesirable. In addition, data loss is not guaranteed to come back if hacking occurs.
Costly
Moving from paper to digital copies is not cheap. Implementing an EMR system could cost a single physician $163,765. While it will greatly benefit the practice, a smaller healthcare facility may not have the means to do so. There are many costs included with the implementation, including:
Licensing Costs
Hardware Costs
Training Expenses
Monthly Fees
Want to Learn More About EMR Pricing?
Check out the:
EMR Pricing Guide
Best EHR for Pain Management
Learning Curve
Depending on the healthcare staff many have probably been using a filing system for years. It can be a challenging learning curve and time-consuming to implement new software into the healthcare facility. In addition, many practices will need to implement training classes which include expenses to ensure their staff fully embrace the system.
Is EMR Implementation Right For You?
After looking over the pros and cons you should have a better understanding of whether an EMR system can benefit your healthcare facility. Ready to get started? Click HERE to get up to 5 FREE medical billing and pricing EMR quotes.
Need to outsource your medical billing services? Click HERE.