Time tracking software for healthcare facilities is one of the best investments you can make. No matter how small or how large your practice is, time tracking software can help you simplify your workload and empower your employees. While not every software provides the same features and functions, almost all market options can help put your practice in a better position. The best part? Even your employees will like using the software!
The Breakdown:
Time tracking provides numerous benefits for medical practices that can increase productivity and revenue.
Time tracking software can simplify your administrative work load.
There are multiple price points and integrations for medical practices to choose from.
What is Time Tracking for Medical Practice?
Most people are familiar with some type of time tracking method. Usually, companies will use time clocks and record "punch-in" and "punch-out" times on a time card. Nowadays, this process has been digitized with the addition of software. While many companies still use a time clock, the software automatically logs this information for the administrative staff. Users can then view/edit this time later on for payroll. Most time tracking software has an employee clock in one of four ways:
Biometric Reader
Key Fob
Magstripe Card
Mobile Application
Time tracking for medical practices is simple and efficient. It saves both healthcare workers and staff time by quickly being able to clock into a shift. The best software options will empower both employees to record time and simplify their workload.
8 Benefits of Using Time Tracking for Medical Practice?
1. Simplify Your Tasks
Time tracking software automatically records times for hours worked by employees once they clock in. Administrative staff can then review those hours and process them in a matter of minutes for payroll. For instance, users of Gusto (which offers time tracking and payroll services), report being able to run payroll in around 13 minutes. That's the power of time tracking software. It's much easier to spot when employees have missed work or have incorrect times. You don't have to manually review each employee's time sheet. You can have software do that for you!
2. Combine Time Tracking & Payroll
In combination with payroll services, time tracking software is a powerful tool! Most time tracking software will integrate with payroll software or can be included with the software as one unit. This means you can track your employees, run payroll, calculate deductions, and more from one software application. You can accurately estimate payouts and overtime as well even without combining the two applications.
3. Don't Slow Down Healthcare Staff
The last thing you want to do for your practice is increase barriers between staff and helping patients. Time tracking for medical practice makes it easy to get the results you want without getting in the way of your staff. Your staff need only swipe a card or tap a button on their phone to record their time. No complicated process or paper time sheets. Staff can then view their recorded time on a desktop or phone to adjust or submit PTO.
4. Eliminate Time Theft
While it may seem trivial at first, time theft is a serious problem for companies and healthcare facilities alike. According to one study, time theft costs businesses over $400 billion in lost productivity. Don't let this happen to your practice. Time tracking software for medical practices makes it easy to track when employees have worked and even what duty or shift they have been assigned.
5. Multiple Clocking-in Methods
As mentioned above, there are several methods of time clocks to choose from. You can choose the best option for your practice. Even for healthcare services that require remote workers (think home health or medical billers), you can still track their time. With the use of mobile applications, you can even have workers clock in at a specific geolocation.
6. Cloud Storage for Multiple Locations
Do you have a multi-location medical practice? What about a large hospital with hundreds of departments? Time tracking software is still the best choice for you! With cloud storage, you'll be able to store that data all in one location on a remote server. That information can then be accessed across devices and across locations by both administrative and healthcare staff.
7. Scheduling Tools
Many time tracking services give you the ability to schedule employees for shifts. You can use this tool to map out how shifts will be covered, and project hours worked for payroll. When used for special occasions like holidays, this is a great tool to know if you need to hire temporary staff or reduce hours for overextended staff.
8. Set Up Rewards Structure
Time tracking for medical practice makes it easy to set up and manage reward programs for hours worked. You can reward employees with bonuses for clocking in on time or covering extra shifts when needed. The time tracking software helps you to accurately record time and highlight productive employees.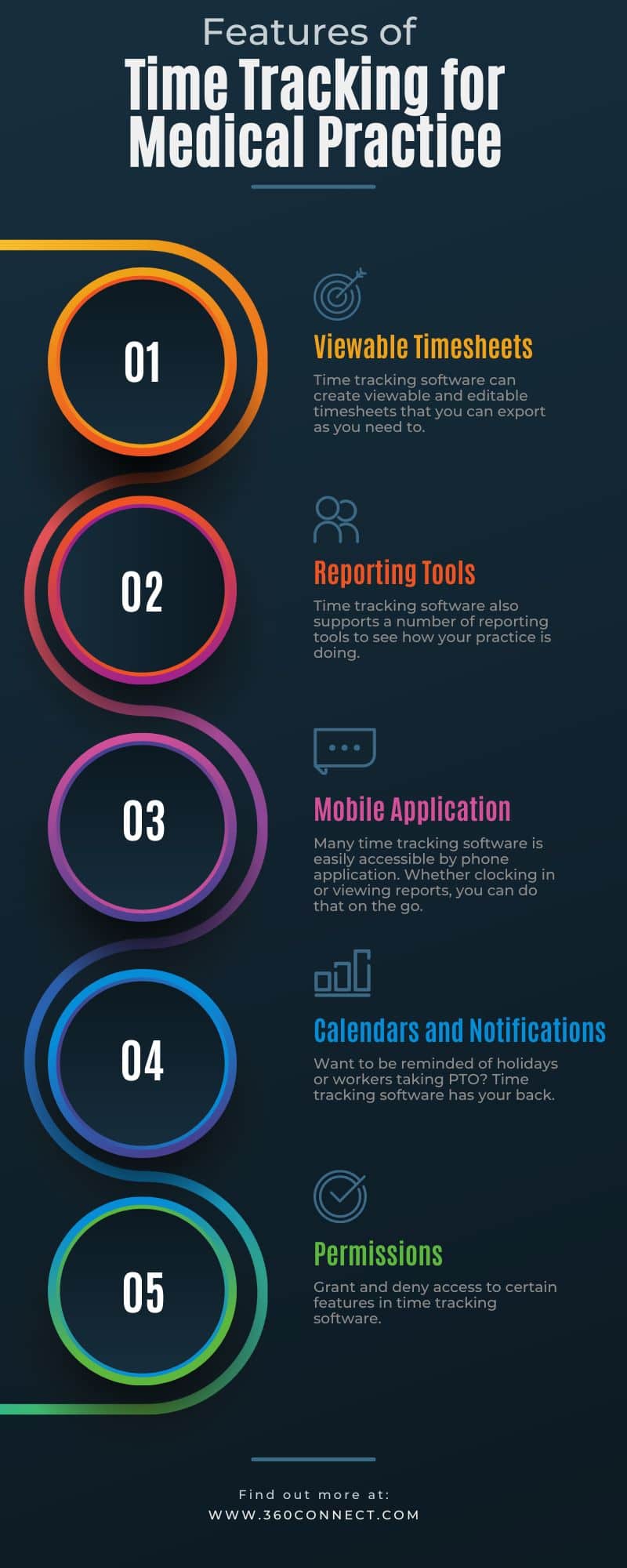 Top 4 Suppliers of Time Tracking for Medical Practice
While this is not an exhaustive list of the best options on the market, this is a sample of some of the top-rated, most used, and biggest players when it comes to time tracking for medical practices. Recommendations are based on reviews and scores from PCMag and G2.
Hubstaff is rated highly for its time-tracking tools within the construction and cleaning industries, so why is it on this list? For medical businesses with remote workers, this could be a perfect time tracking software for you. Hubstaff makes it extremely easy to track employees with their geofencing and geolocation tools. You can know exactly when medical staff reaches a job site and when they leave.
The Hubstaff application works across desktop and mobile as well as on android and IOS devices. Hubstaff makes it easy to track time and even categorize how that time is spent on activities. You'll also gain in-depth reporting on how your team is spending their time and where to make improvements. Timesheets can also be completed automatically daily for you, saving you time and money.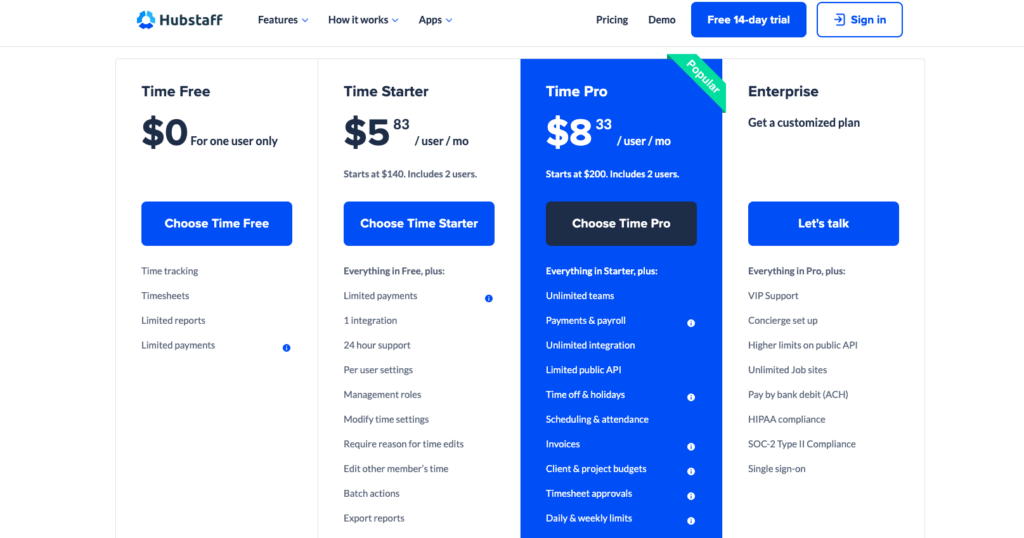 Time Doctor is another highly rated time tracking service that can help your business. They have a ton of features and integrations that most businesses find helpful. You'll find services like:
Online timesheets and payroll
Project management tools
Summary and productivity reports
Work-life balance tools
24/7 monitoring and hosting support
Email notifications
And more!
Time Doctor can be a great tool for organizations with large workforces and varied departments. They are trusted by large brands such as Firehouse Subs, the Better Business Burea, and THRIVE Market. Time Doctor automatically checks employees' timesheets and can pinpoint problems or spot trends in your workforce.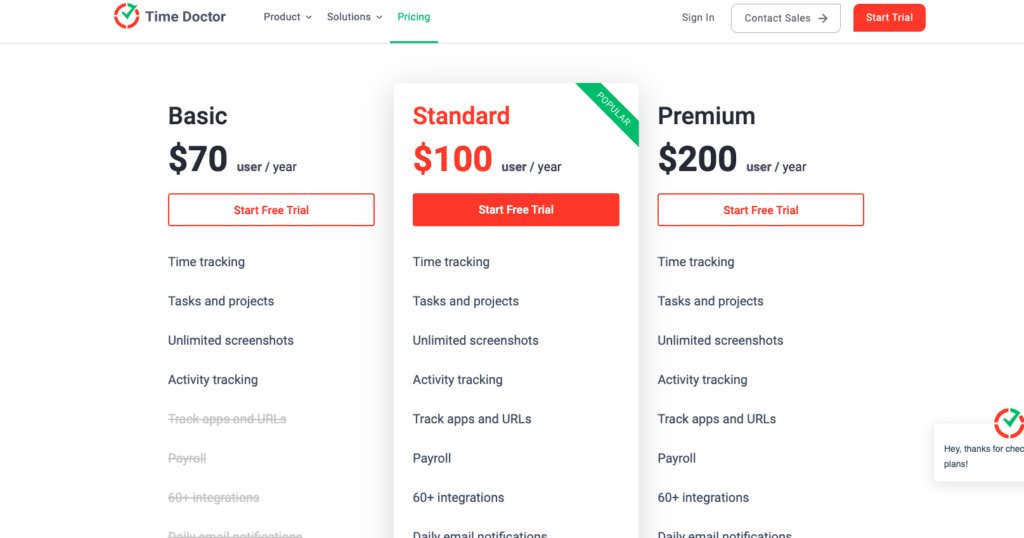 QuickBooks is one of the most well-known brands when it comes to accounting software, but one of the best-known products is its time-tracking software. Small and large business owners find QuickBooks Time a great option due to its integrations and payroll accessibility. With QuickBooks Time you'll have access to features such as:
Payroll summary reporting
Data exporting
Mobile application
Time kiosk
GPS time tracking
PTO tracker
Overtime tracker
Customized alerts
Geofencing for remote workers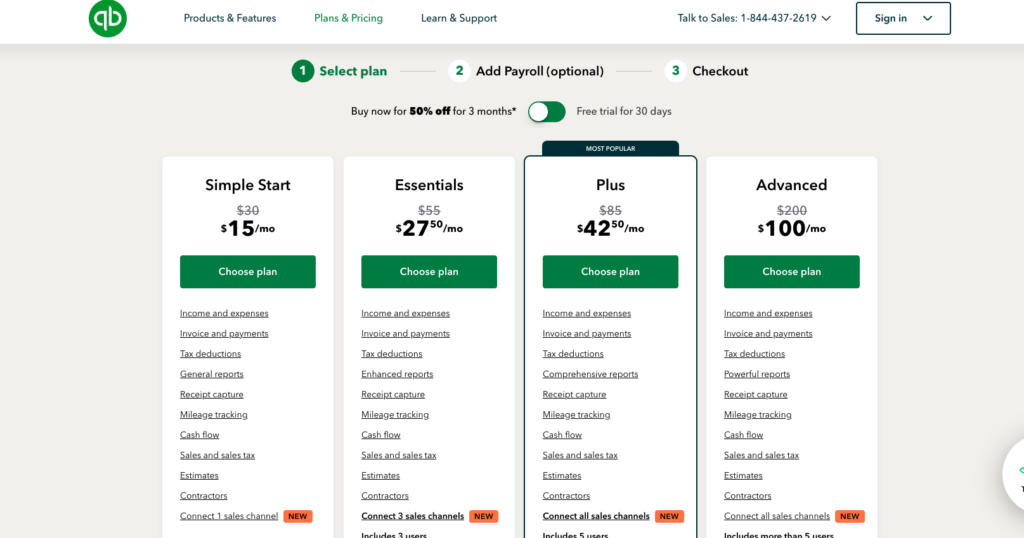 Paylocity bills itself as an online payroll and HR software provider. This service is a great fit for those looking for an all-in-one platform to transfer to, however, you can still sign up for just time tracking if you need. Paylocity does have a wide range of services as they are targeting multiple categories of HR services. Some of those services include:
PTO tracking
Timecard
Timesheets
Automatically apply differentials
Notifications for employees and administrative staff
Customizable dashboard
Full suite of HR tools
And more!
Paylocity makes it easy to transfer HR software and run payroll with just a couple of clicks. They offer a free demo of their services, but offer custom pricing.
Need Time Tracking for Medical Practice?
Then 360Connect can help! We help companies every day find high-quality suppliers to help them with time tracking software. Just fill out our 1-2 minute form and we'll contact you to verify your information. From there, you can relax and watch as up to five different suppliers contact you with FREE quotes! It's that easy!