Companies rely on sophisticated phone systems and Customer Relationship Management (CRM) platforms to streamline operations, increase productivity, and provide world-class customer service in order to satisfy the ever-expanding needs of contemporary consumers. Salesforce is one of the most popular options on the market and has some of the most useful features.
One of the best ways to optimize Salesforce is to use the correct phone system for your team. With the right phone system, companies can tailor communications, build stronger relationships, and build better data.
Editor's Note: 360Connect does have financial partnerships with some of the providers listed here.
Why Integrate a Phone System with Salesforce?
Salesforce is a powerful program that can supercharge your communications. Here are some of the most notable benefits.
Streamlined Data Management and Customer Information
With the integration, you have a simple place to view and sift data. You can review and catalog data such as:
Call volume
Call duration
Notes
Customer interactions
Call volume
Call logs
Conversion rates
Custom reports
All of this data can be tracked and reviewed. You can identify key tactics for talking with customers as well as high performers.
Improved Sales and Customer Service Efficiency
Integration increases automation and efficiency. Click-to-dial and screen pop-ups help to streamline the calling process, reducing response times and increasing overall efficiency. Through integrated contact information, notes, and task management, sales and support teams may interact more efficiently, resulting in increased productivity and collaboration.
Salesforce as a Central Hub
You don't have to use multiple interfaces to accomplish the same tasks. Businesses can house several tasks and custom workflows all under one program. Furthermore, Various third-party apps and phone systems integrate seamlessly with Salesforce, extending its functionality. Moreover, it makes it simple to switch between tasks and identify the best methods for completing a task.
We will be talking about 3rd party phone systems that integrate with Salesforce, which means we won't mention their proprietary phone service. However, if you'd like to learn more about that, you can do so here: Native Salesforce Dialer.
Top 6 Phone Systems That Integrate with Salesforce:
Vonage is one of the top VoIP companies in the country. They are used by over 100,000 businesses worldwide and boast a 99.99% uptime, which makes them one of the most reliable in the industry. Vonage is a unified communications platform that allows you to make calls, send messages, video chat, and more all in one platform. This platform is used by businesses like large call centers as well as small online businesses. Vonage can be a great option for anyone looking to rapidly scale their services across a large network.
GoTo Connect is another top VoIP brand that integrates well with Salesforce. This is an all-in-one communication platform that allows for some great features for sales reps such as custom dial plan setups, easy team meetings, and text messaging right from the dashboard. Calls can be tracked, monitored, and reviewed right in Salesforce for easy processing. The system makes it easy to create notes along the way and ensure scheduled follow-ups for specific calls.
Furthermore, GoTo Connect provides dedicated and onboard support teams to help make the transition smooth for your business. This can be a great choice for businesses with large enterprises.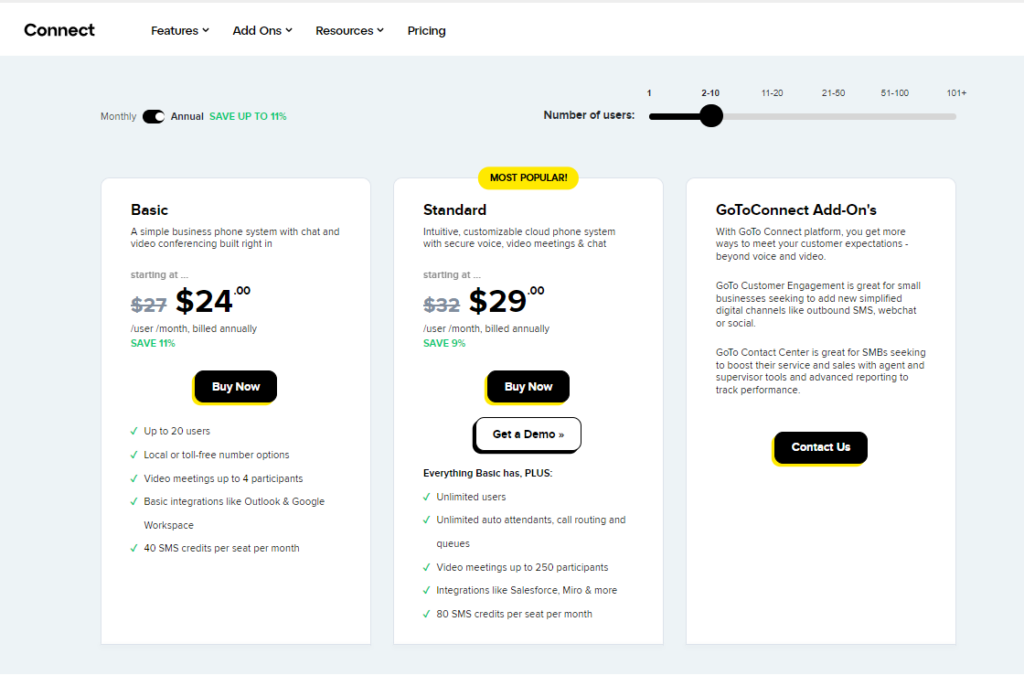 Ooma is a bit different than others on this list as it provides a wide range of services and products that target large and small businesses as well as residential services. They can also handle a full transition from a landline system to a fully online system. They have dedicated specific portions of the businesses to these different sectors. You'll be able to work with professionals who respond to large/small businesses for a more personalized approach. Ooma provides more than 50 essential business phone features, including a virtual receptionist, ring groups, music on hold, digital fax, and a mobile app. In fact, most customers of small businesses have their systems up and running within 15 minutes.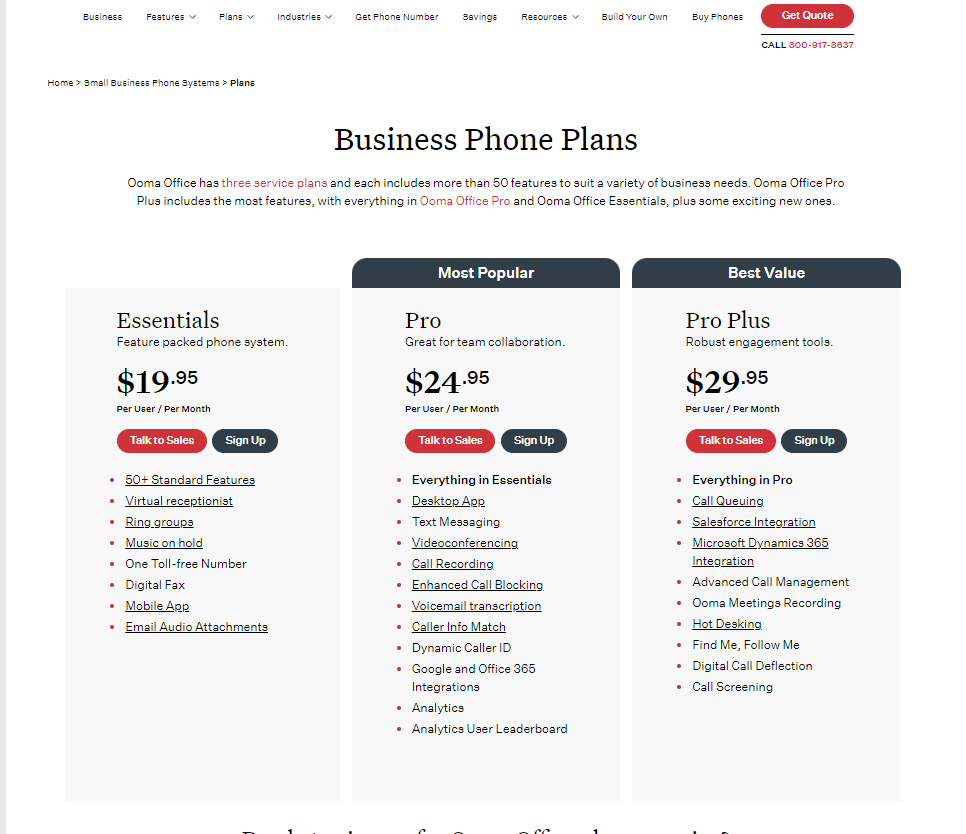 Nextiva is another unified communications platform. This means it also houses phone calls, texts, emails, and video conferencing within one application. Using APIs, Nextiva's platform can smoothly interact with other software. This means that companies may connect their CRM (such as Salesforce) to their office phone system, making it easier to manage client connections and log interactions. You can either embed Salesforce directly into your Nextiva application or use a browser extension if that works better for your team. Integration with Salesforce is also free as long as you already have a Salesforce account.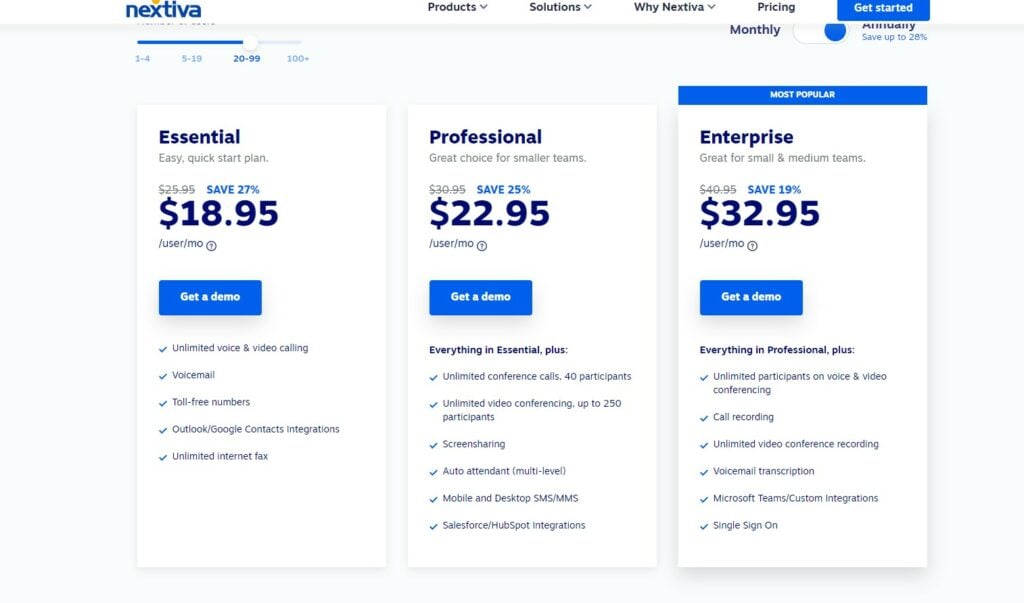 RingCentral understands that Salesforce is one of the most powerful CRMs in the market. They are one of the top phone systems that integrate with Salesforce. With automated workflows, click-to-dial, and account note creation easy and simple, RingCentral makes it easy to simplify your work life. Businesses get a full dashboard of key Salesforce statistics, such as total calls, average call duration, and call disposition and direction. RingCentral's installation wizard offers an on-demand training service, leading administrators through integration in a flash. They also offer demonstrations on features and how to best use Salesforce in the RingCentral platform.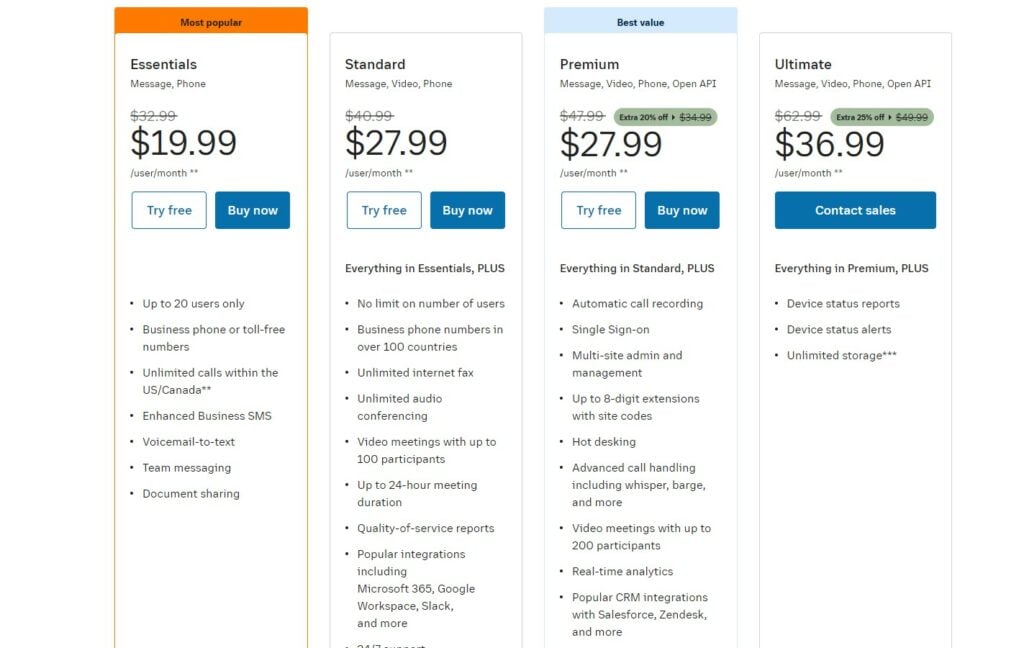 With Dialpad, you have the power of AI on your side. Dialpad for Salesforce adds AI-powered workflows to Salesforce, decreasing agent friction and improving customer experiences. Dialpad automatically captures incoming and outbound calls, voicemails, recordings, and SMS messages sent or received in Salesforce. It can then help you compile that data for further review and future use. Dialpad's AI assistant assists sellers in real time, helping with objection handling, live advice, and scripts. This can aid in boosting sales results and dealing with client objections more effectively. If you're looking for bleeding-edge technology to help you sell with Salesforce, Dialpad may be your best bet.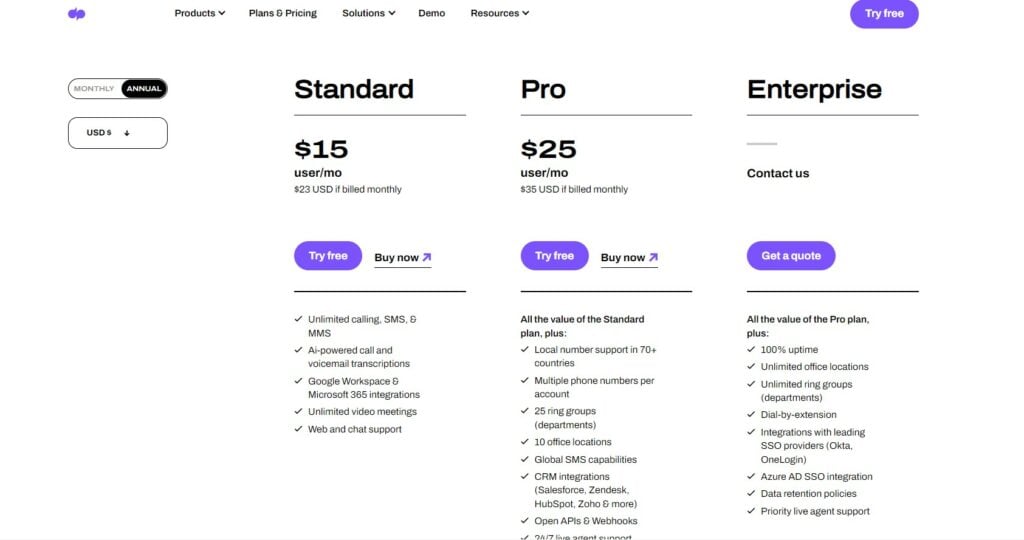 While not as advanced as some on this list, Grasshopper does offer integration with Salesforce. The main feature is the ability to track calls and note-taking for later. Grasshopper is a solid platform for making and receiving calls. If you just need a proven calling provider with a great track record, Grasshopper may be your best bet.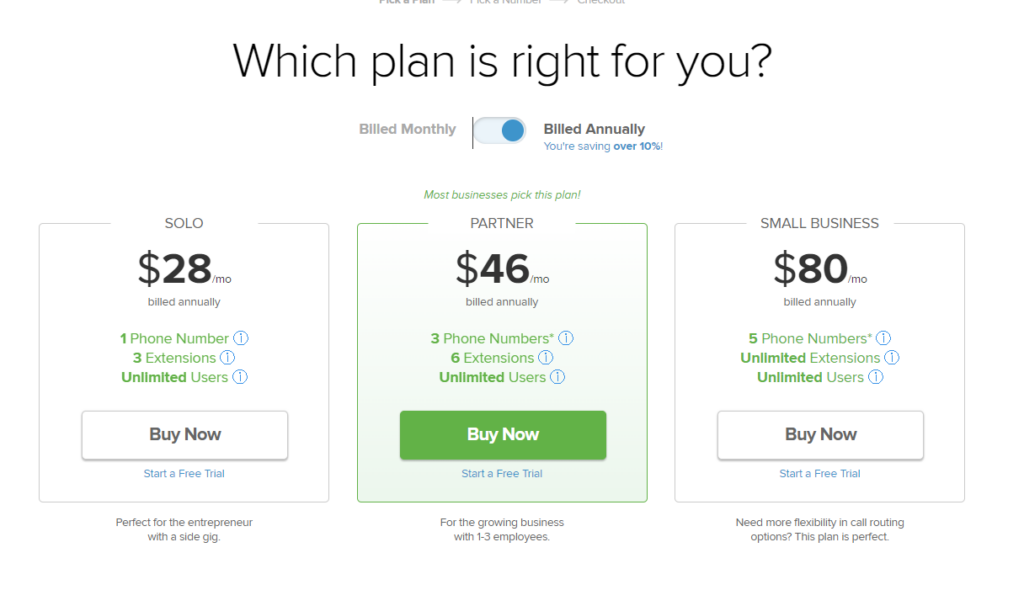 Need More Help?
Looking for a top phone system that integrates with Salesforce and fully understands your needs? Don't worry, 360Connect can help you find that provider! Just fill out our 1–2-minute form and we'll reach out to verify your information and needs. From there, up to 5 suppliers will reach out to you for quotes all for free! It's that easy!
Get Started Today!