Just like any other business, healthcare facilities need to track when employees leave and come to work. They need a system that can handle on-premises clock-ins and remote workers who see patients outside of the facilities. Finding the best time and attendance software for healthcare facilities is no easy task. From feature sets to prices per user, the right software is different from practice to practice. We've got you covered though. Here are our best 5 time and attendance software for healthcare.
Disclosure: 360Connect does have business relationships with some of these recommendations.
What is Time and Attendance Software?
Time and attendance software is a computer application that manages, and tracks time worked by employees. It's used by HR professionals to automate tracking employee time and compiling it with payroll duties. The software can also be used for tracking hours off or PTO. Some of the key features and benefits of time and attendance software is:
Time tracking (in-person and remote)
PTO management and accrual
Integrations with third-party applications like payroll software
Compliance measurement and reporting
Labor statistics and overtime notifications
Shift scheduling
Role-based access control
Mobile application and employee portal
Why Use Time and Attendance Software for Healthcare
It may seem simple, but you have a staff and need to track hours, that's why you need a time and attendance system. Except, there are some specific needs that need to be addressed when it comes to healthcare. Time and attendance software can solve these problems and make the workload much simpler. Here are some key reasons the healthcare industry needs time and attendance software.
Real-time access
Most healthcare managers need real-time access to view who is clocked in for work. Doing so helps prevent labor law violations and better manage patient care.
Time and attendance systems can have limited access based on roles given to an employee. This could give them more/less access to areas as well as prevent "buddy punching" where one employee clocks in for another. Hospitals also contain sensitive information and patient, which means certain areas need to be restricted from the public and even low-level staff. Systems can also use biometric security to restrict and verify identity before allowing employees access.
Scheduling capabilities
Healthcare organizations must comply with labor laws, such as overtime regulations and nurse-to-patient ratio requirements. Time and attendance systems help maintain compliance by automatically calculating overtime pay, managing work hours, and generating reports for audits.
Mobile Clock in w/ Geolocation
Healthcare facilities are complex and often require that staff work at the facility or remotely. Most healthcare systems now need a system that allows for flexibility when clocking. A mobile application with a time clock and location tracking is the perfect solution. Employees can clock into work, and you can verify their location for those hours works. It's also tied to a phone, which prevents buddy punching.
Pay rules and special pay
There are specific rules surrounding when employees can work, how much, and what specific tasks they can do. There's also the matter of calculating things like overtime pay, holiday pay, leave pay, and other factors. That also doesn't mention irregular shifts or emergency call-ins. Time and attendance systems can be customized to send alerts before violating a law.
| | | | | | |
| --- | --- | --- | --- | --- | --- |
| Company | Real time access | Biometric measures | Mobile application | Customization | Role-based access |
| Gusto | Yes | Yes, with partnership with Persona | Yes | Yes | Yes |
| QuickBooks Time | Yes | No, although you can pair the system with a biometric kiosk | Yes | Some customization with time tracking | Yes |
| BambooHR | Yes | Yes, with partnership Prema Tech | Yes | Yes | Yes |
| Deputy | Yes | Yes | Yes | Customized scheduling | Yes |
| Clockify | Yes | No | Yes | Yes, some customization | Yes but limited |
Best 5 Time and Attendance Software for Healthcare
Gusto is one of the leading brands for time and attendance software for multiple areas of business. They provide a reliable and integrated suite of features and products. Gusto can be your one-stop shop not only for time tracking but payroll and HR services as well. For starters, Gusto offers time tracking with geolocation. Employees can clock in on their phones or computers and you can monitor this information in real-time. You can also schedule and adjust hours how you need. Gusto also offers a ton of features and products to go along with time tracking such as:
Automated payroll
Employee benefits
Hiring and onboarding
Talent management (performance reviews)
Reporting
3rd-party integrations
Gusto is known for its user-friendly interface, straightforward pricing plans, and excellent customer support. Most practices that go with Gusto do so because they want to manage most of their HR duties with one application.
Most businesses, and even healthcare professionals, are familiar with QuickBooks software powered by Intuit. QuickBooks also offers a time-tracking application through its powerful software. If you are already using the QuickBooks software, this could be a powerful addition to your practice. With QuickBooks Time, employees can clock in and out using a mobile app, computer, or even a time clock device. The app also allows employees to add notes to their time entries and track their breaks. Employers can set up schedules, approve time off requests, and manage timecards. Some of the features of QuickBooks Time include:
Timesheet dashboard with multiple timesheet view
Mobile time tracking app for employees and HR professionals
Real-time view of what employees are working
Custom reporting tools
Employee scheduling
Recurring alerts for overtime, schedule changes, approval deadlines
Time kiosk
Solutions for home health
QuickBooks Time makes perfect sense for those who plan on implementing the program with their other QuickBooks infrastructure. This program may not make as much sense if you aren't using their software already. However, QuickBooks does allow for 3rd-party integrations such as ADP, Square Payroll, Gusto, OneDrive, and many more.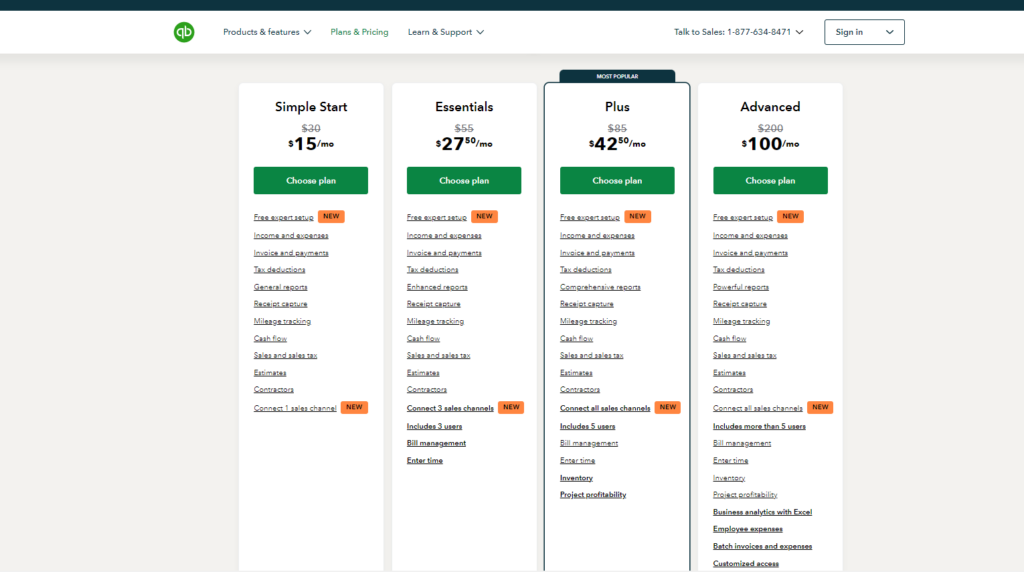 BambooHR is a cloud-based human resources (HR) software that offers time tracking as one of its features. They work with some of the biggest companies in the world like Postmates, Soundcloud, change.org, and many others. Managers can handle changes and communication within the application. Some of the key features include:
HR data & reporting
Hiring & onboarding tools
Payroll & benefits management
3rd party integration
Performance management tools
Employee self-servicing station
Mobile application
Many users reported loving the software because of the ease of use and SMBs are the main customers for BambooHR. So why choose BambooHR? The platform is built on simplicity, designed to keep management simple and employee interaction simple. BambooHR offers custom pricing for their tiers.
Utilized by some of the premiere names in healthcare such as DaVita Kidney Care, Kaiser Permanente, and VCA Animal Hospitals, Deputy has a ton to offer facilities and is one of the best time and attendance software for healthcare. The software prioritizes managers not only being able to track employees' time but make sure employees get the shifts they want. They do this by making the time tracking and shift scheduling as seamless as possible. Deputy offers features such as:
Automated time tracking
Employee scheduling tools
Mobile time clock application
Labor compliance tools (break compliance, overtime management, etc.)
Overall, Deputy can help businesses save time and increase productivity by automating employee scheduling and time and attendance tracking while ensuring compliance with labor laws and regulations.
Looking for FREE time and attendance software for your healthcare facility? Clockify has your back and is trusted by some of the biggest companies in the world such as Netflix, Disney, Toyota, and others. Why is this software used by such big brands? Because it's jam-packed with features for time tracking such as:
Time tracker via timer
Manual time adjustment
Mark billable hours
Mobile application with time tracking
Track app along with websites
Online timesheets
Analytics and reporting
Calendar view for hours worked
Kiosk integration
Shift scheduling tools
Project management tools
Expenses tracking
Clockify brings a wealth of features all for free. While it doesn't offer the same support tools as others, you can have time and attendance software that is FREE, which is a big bonus.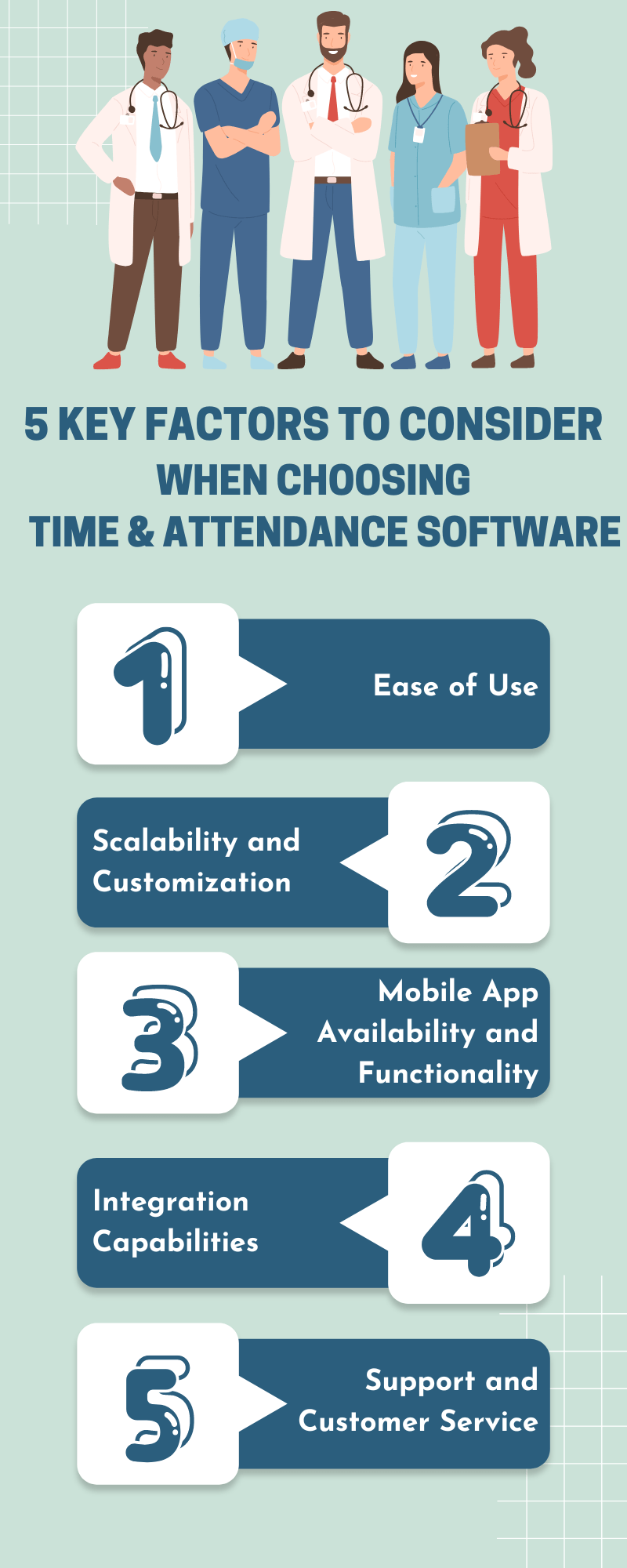 How to Implement Time and Attendance Software
Navigating the complexities of time and attendance in healthcare facilities is a challenge, with factors such as varying employee roles, round-the-clock shifts, and remote patient care to consider. Ensuring a smooth implementation of the ideal software is crucial for every practice. We know it's already hard enough to choose the right software, but it's also good to have a solid plan for implementation.
Assess Your Facility's Needs:
Examine the particular needs of your medical business, keeping in mind things like the number of employees, the work schedule, and the ability to conduct remote operations. Understanding these needs will lay the foundation for selecting the most suitable software.
Research and Compare Solutions:
Time for the most important part, researching. You can do this by reading about providers. You can also use our helpful tool to get a head start on top providers for time and attendance software.
Request Demonstrations and Trials:
The best way to know how a system will fit into your workflow is to see it in person. Ask for free demos or trials to get the most information before choosing a partner. Consider factors such as integration capabilities, reporting features, and support services to ensure your decision is well-informed.
Coordinate the Implementation Process:
Work closely with your chosen software provider to develop an implementation plan. This will involve setting up the system, integrating it with existing tools (such as Electronic Health Records or payroll systems), and customizing features to suit your healthcare facility's unique needs. Transitioning from the old system efficiently can ensure your services aren't hindered.
Train Employees and Management:
Don't introduce the new software to your team by saying "Here's the new software we are using starting today!" Give employees time to transition slowly and learn the software before making the switch all at once.
Monitor and Adjust as Needed:
After implementation, continuously monitor the performance of your time and attendance software. Gather feedback from employees and make adjustments as necessary to optimize the system's efficiency and effectiveness within your healthcare facility.
Looking for Time and Attendance Software for Your Healthcare Facility?
Are you looking to work with some of the top brands in the time and attendance space? 360Connect is your go-to source for high-quality suppliers! Just fill out our 1-2- minute form and we'll contact you to verify your information. From there you can relax as up to 5 suppliers contact you with 100% free quotes! It's that easy.
Get Started Now!