It can be hard to gain VoIP sales leads when most people do not know what VoIP stands for. Once you explain it is "Voice Over Internet Protocol," they completely shut down mentally. It's a difficult concept for many to grasp, but it's up to you to educate consumers and convert them into leads. But how can you accomplish this? Check out our tips to help you gain leads.
Top 5 Tips to Gain VoIP Sales Leads
1. Educate Potential Leads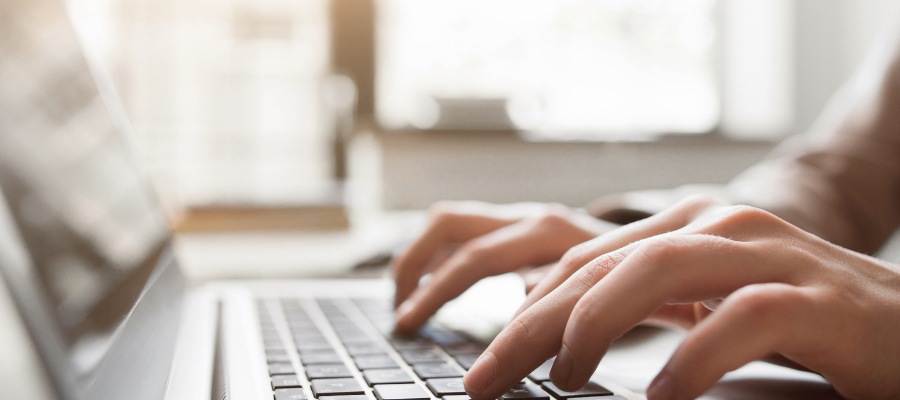 Providing prospects with relevant information about your product or service is vital to achieving VoIP sales leads. Only 29 percent of people want to talk to a salesperson, while an outstanding 62 percent would rather consult a search engine. This is significant data that proves education is a crucial component to gaining leads. You want to make sure you're creating and sharing relevant educational pieces that will drive people to your website or phone line.
What is Educational Content?
Websites need fresh educational content to drive traffic, conversions and leads. Educational content is what it sounds like, content that educates a buyer. It can be in the form of blogs, emails, social media, guides, and more. Provide readers with information about a topic, backing up your claims with references and citations.
You're an expert in VoIP phone systems, not them. Make sure to create content that provides helpful information, gains trust, and makes prospects want to learn more about your solutions.
Example Educational VoIP Content:
2. Automate Your Marketing to Gain VoIP Sales Leads
Using marketing automation, you can gain leads and convert them into loyal customers efficiently.
What is Marketing Automation?
Marketing automation is the use of software to conduct marketing activities. Companies often use marketing automation to automate repetitive tasks while improving efficiency and productivity.
How Can Marketing Automation Help?
A primary way marketing automation can help you gain leads is by automating emails, voicemails, and text messages. To ensure you never miss a potential prospect. Being in sales is not easy, and you may be on a call with a lead that's going nowhere while the other went to a missed call. With marketing automation, leads can be sent a follow-up email automatically. In addition, you can automatically share any of your already created educational VoIP content. No time is wasted, and only value is gained. 
3. Run PPC Campaigns
You have several options for generating VoIP sales leads with PPC. The following are some of the best ways to make pay-per-click lead generation effective for your VoIP business.
Facebook
The lead ads on Facebook work like promoted forms. Customers fill out these forms to receive newsletters, demo requests, and more. When someone clicks the ad, a form will be prepopulated with information from their Facebook profile. You can also set the ad up to receive additional information. The great thing about Facebook ads is they can integrate with your CRM system. Making .CSV file downloads of the leads easy. Once you have the list of leads you are ready to convert them into VoIP customers. 
Facebook Stats:
The average conversion rate for campaigns using lead ads was 12.54 percent.
Facebook advertising is used by 92 percent of social marketers.
26 percent of Facebook users who clicked on an ad made the purchase.
LinkedIn
Like Facebook ads, LinkedIn ads also utilize user information to automatically populate forms for potential prospects. In addition, real-time metrics provide an easy way to demonstrate the effectiveness of LinkedIn lead generation marketing.
LinkedIn Stats:
Members drive 4 out of 5 business decisions.
LinkedIn audience has 2X the buying power of the average web audience.
Lead conversions on LinkedIn are 3x higher than other platforms.
Google
Google offers a variety of platforms and ways to gain VoIP sales leads. While Google has more guidelines and strict policies to follow, there's no doubt businesses can benefit from using the search engine, and remains one of the best options to find leads.
Google Platforms to Find Leads:
Adwords
Keyword Search
Alerts
My Business
4. Telemarketing
Telemarketing and cold-calling are usually overlooked because while it's effective, we all know it's annoying. Putting that aside though there's no doubt that telemarketing is an effective way to gain VoIP sales leads.
What is Telemarketing Lead Generation?
Cold calling, sending emails, and meeting up in person are ways to generate leads. Usually, it occurs when businesses call for the first time without knowing whether the customer will be interested in the product.
Outsourcing Telemarketing Services to Gain Sales Leads
Telemarketing can be both in-house or outsourced. Outsourcing allows your sales team to focus on a definitive lead strategy while an outsourced team handles the tedious task of telemarketing. To achieve their sales goal, many organizations use outsourced telemarketing lead generation services.
5. Utilize a Marketing Agency
If you're overwhelmed by the first 4 tips, you may want to consider hiring a marketing company to help your business gain VoIP sales leads. You would be joining the 50 percent of businesses already using a digital marketing agency. By utilizing a marketing company you are gaining access to a team of lead generation experts. You can focus on running the business, while they focus on helping your team gain VoIP sales leads. 
Modintelechy is a full-service creative agency with an unparalleled combination of design expertise, marketing savvy, and technical know-how. Using their services of sales enablement and marketing automation they can help businesses with their lead generation, nurturing and scoring, direct marketing, and more. 
Gain VoIP Sales Leads with 360Connect
Gaining leads is hard, but it doesn't have to be when you work with 360Connect. At 360Connect, we are focused on helping your business grow. If you're anxious to increase your number of leads and improve sales, we're here to help!