In this startup-driven age, almost every other person wants to be their own boss. But, as a doctor, your ultimate dream is to start your own medical practice that eventually leads into a standalone institution for that practice.
Everyone wants to build a brand that is associated with their own name.
And in the medical world, amidst the COVID-19 pandemic, medical startups and companies are making huge waves. Global investments in healthcare startups set a new record in 2020, reaching $80.6 billion in equity funding. So, if you want to make that healthcare tide bigger, here is a step-by-step guide on opening your own private medical practice.
Steps to Start a Private Medical Practice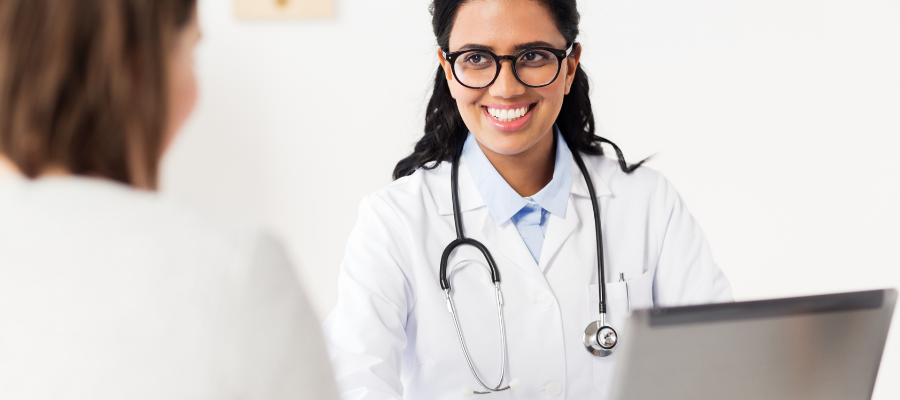 Initially, opening a private medical practice is pretty similar to starting your own company. So the beginning steps are identical to that of any other startup, and it is only further down the road that you begin to build it into medical practice:
1. Prepare a Business Plan
The first step is finalizing the basics of your practice. Things like the company's name, the type of practice- solo, group, hospital-owned, or a health center, competitors, market analysis.
Then, analyze what equipment you need, how you will procure the funds, the staff you will need, build an efficient IT roadmap and draw up an application integration plan, and a mockup of your milestones for the first two years at least. This will form your business plan, which you will need to bring to your investors in the future.
2. Procure Financing
Procuring financing is the second step in your startup journey. If you have been working a day job for some time now, the chances are that you might have had some funds stowed away for this purpose itself. This can help you kickstart the process, at least.
After bootstrapping, you can raise funds from angel investments, venture capitalists, or business loans for the time being. Pitch them your business idea, and if they see the viability, you will be able to procure the funding.
3. Choose a Location
For a medical practice, location is one of the key deciding factors of business viability. Since medical practice is a "tactile business," a site that is too remote might end up causing you more harm than offering benefits. The location should be in a fairly popular area, reachable for everyone, and be visible from afar.
The amount of competition in that location from similar businesses should also be less. You should also make sure that enough pharmacies can offer the meds that you prescribe to your patients. Furthermore, you can even form an internal partnership with some pharmacies that work exclusively for your business.
4. Obtain the Appropriate Equipment
Like any medical practice, you will need a minimal amount of equipment. However, depending on the type of practice you have, you can purchase the requisite equipment for a diagnosis or a preliminary prognosis for the basic ailments of the patients.
5. Hire Staff
You will also need helper staff to help you run your practice. For example, a receptionist to fix appointments, a helper/nurse to help examine patients if the ailment is severe. Though you might have procured funds, you have to make sure that you keep costs low for long-term business viability. So, don't go on a hiring spree when you have an investment for your business.
6. Market your Clinic
Marketing is one of those behind curtain trump cards that can make or break your business. Instead of just establishing a medical practice in an area, you need to spread the word about it. Use promotions on social media, physical flyers, newspaper ads, paid ads on Google SERP, and word of mouth marketing to raise awareness about your clinic.
7. Determine your Billing Process
Finally, determine how you are going to bill your customers. Set up the billing software, payment methods, and what prices you will set for your consultation and additional services. If you perform any procedures or provide any assistance, finalize the affordable prices for the patients and help you turn around a profit after eliminating all costs.
Private Medical Practice Software
Without a good medical billing software, you'll have a difficult time running your private medical practice efficiently. When it comes to healthcare tools and types of software, EMR and EHR are your top choices.
EMR
Electronic medical records (EMR) are digital files that contain a patient's medical information. These include medical histories, diagnoses, medications, immunizations, allergy information, and lab results, among other things. Medical practices, like the one you'd like to open, can use this to store patient records and charts internally.
EHR
An Electronic Health Record, while often confused with EMR, is the digital version of a patient's OVERALL medical record. While EMR focuses on the patient's charts, EHR records contain more detailed information and are shared both internally and externally.
Conclusion
Like any business, the fundamentals of your medical practice will decide how long you will stay active. You can either try to run fast and hard to earn a quick buck with a low-quality diagnosis, or you can take it slightly slow, offer high-quality treatments, and make sure that you can become the go-to doctor for people in the long term.