Advanced Data Systems
Featured Supplier
An interview with:
Christina Rosario
Sales and Marketing Director at ADS
Who is Advanced Data Systems Corporation?
Advanced Data Systems uses established medical solutions and services to make healthcare practices more efficient, effective, and successful. We serve physicians, healthcare providers, and medical specialties.
What is your vision?
Since 1977, our vision has always been to create intelligent, user-friendly automation enabling our clients to derive maximized revenue from insurance payers and patients while operating at peak efficiency. Our platforms and company will continually drive superior financial, operational, and clinical management for our clients.
How long have you been in business?
What industries do you serve?
Medical groups and networks, all specialties including anesthesiology, behavioral health/substance use disorders (all levels of care), laboratories of any type, and radiology. Hundreds of medical billing/revenue cycle management companies use our MedicsPremier system as well.
What are your most popular products, services, or solutions?
MedicsPremier for financial and practice management/analytics.  

MedicsCloud EHR for comprehensive clinical charting and reporting. 

MedicsRIS specifically for radiology/imaging.
The Medics applications operate as a single, unified solution (the MedicsCloud Suite). They can also be deployed separately as needed with interfaces to existing systems.
Services include data conversions from and interfaces to existing systems, implementations, cloud hosting or onsite deployments, training, software support and updates, and IT services. 
What differentiates you from your competitors?
Not many competitors, if any, have a comparable history of stability and reliability in the industry (since 1977). Our name has never changed and we remain an independent, privately owned company. Every one of our +300 team members is an ADS employee.
ADS ownership remains a constant and is comprised of software engineers and developers who continue to be very actively involved in next generations of Medics.
A testament to client loyalty is how ADS has never sunsetted any of its products, and has never forced clients to migrate to newer generation products. We continue to support and update older generation Medics platforms.
We are US-based and operate from the ADS Building in Paramus, NJ. 
Our Medics platforms are available as the unified MedicsCloud Suite, but they can also be implemented separately as needed by the client. Clients are never forced to drop a system they like in order to get the one they need.
Do you have a price range for services?
Pricing is based on numbers of providers, system users, and any specialized options or programming that may be requested. General pricing is about $450/month/provider which includes up to five system users per provider, remote hosting, support, and updates.
What are some frequently asked questions?
Are you US-based?
Yes, our departments operate from the ADS Building in Paramus NJ
Can we keep our EHR and just get your billing platform?  
Yes, we've performed thousands of interfaces with other systems and system types

since 1977.
Is financial and operational reporting easy to use?
Yes. Reports, analytics, KPIs, and dashboards are highly user-friendly/user-defined and are exportable to Excel.
Is there one, single "big picture" report I can produce to see essentially everything I need to see?
Yes, the system's ORA report provides an array of financial and operational data viewable in a single display, and with clicks into specific field for more detail on that particular piece of information.
Are your systems certified? Are they ready for initiatives such as the 21st Century Cures Act and the No Surprises Act? Will they be ready for the clinical decision support deadline?
Yes to all. The MedicsCloud EHR is ONC-certified by InfoGard, is SureScripts-certified, and employs Exostar's two-factor authentication. Its MedicsMe app ensures clients are compliant with the Cures Act, and integration with our qualified clinical decision support mechanism (qCDSM) ensures CMS' AUC initiative compliance. The MedicsPremier PM system's intelligent, rules engine-driven architecture provides out-of-network alerts on scheduling appointments or any time prior to procedures as called for by the No Surprises Act. Clients can also perform eligibility verifications on scheduling. 
Have you ever had any security/HIPAA breaches?
As of this writing (11/22) ADS has never had a breach. Our internal and external security protocols employ the highest HIT standards and our remotely-hosted servers are housed with Equinix, a global leader in co-location cloud hosting. 
Have you received any special awards or recognition?
Top 50 EHRs

Capterra

Medics Scheduler
Do you offer additional services?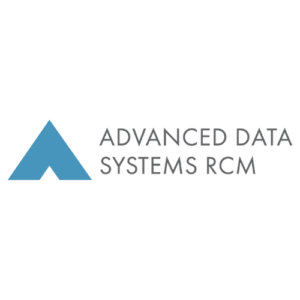 Yes, in addition to Advanced Data Corporation, in 2011, we established Advanced Data Systems RCM.
Our vision for ADS-RCM is to support our client's vision in their quest to be reimbursed as optimally and quickly as possible by their patients' insurance payers and then by patients themselves.
We serve medical groups and networks, all primary care and specialties, including anesthesiology, behavioral health/substance use disorders (all levels of care), laboratories of any type, and radiology.
Our most popular solution is MedicsRCM for clients' financial, operational, workflow, and staffing requirements.
What are your customers saying?
ADS
"We value how the system really does help us capture every maximized dollar for every patient visit. Medics has produced an incalculable return on investment."
Rory Hansen, Practice Administrator | Park Avenue Medical Professionals
ADS-RCM
"Our revenue increased by 24% in the first year, and denials were reduced by 20% after 120 days."
David Fischler, M.D. | Pulmonary and Intensive Care Specialists