Summer is coming, which means it's time to fill your pipeline and get ready for the buyer request surge.
As Covid-19 cases begin to slow down and access to the vaccine increases, many businesses plan to go back to in-person work environments. For suppliers in the water and ice industry, this means a major surge in buyers during what's already a high-demand season. Are you ready for the Summer buyer demand? Don't miss the opportunity to win back or gain new clients this Summer.
Check out the top 2 reasons why we believe the demand will surge this Summer.
1. Back-To-The-Office Transition Is During the Summer Buyer Demand
According to the CDC, over 35 percent of the population has been fully vaccinated, and that number is rising. With the increase in vaccinations, many businesses are planning to return to the office this Summer.
What is the first thing on everyone's mind when returning to their place of work? Safety. The second? Supplies. Many have not visited their physical work location in over a year and may find that they need to find or re-hire an ice or water supplier. 

Office Water 
Whether it's a water cooler dispenser or a bottled water delivery service, those returning to work will need a supplier. Don't miss out on the opportunity to target the back-to-work audience before it's too late.
Tap into the expected Summer buyer demand by understanding the current marketplace, broaden your target market, increase product offerings, highlight its green appeal, and amplify your brand. Learn more about these 5 steps to grow your water delivery service this Summer as the demand spikes. 
Work Ice Machine
Commercial ice machines are the foundation for many industries such as office, medical, restaurant, educational, and even homes. With many people going back to their full-time careers, and new appliances on their mind, it's the key time to look into a commercial ice machine.
In the world of Covid-19, employers are looking to keep employees safe and happy. Many have been working from home, and it may be hard for them to adjust back to office life. Make the move to the office appealing to buyers by highlighting the convenience of owning or renting a commercial ice machine.
2. Heat Wave Increase Impacts Summer Buyer Demand
It's no surprise that the Summer season is warm, but experts say this Summer will be hotter than average for much of the United States. To gear up for the summer buyer demand, highlight this fact to potential prospects already looking to buy. 

Dehydration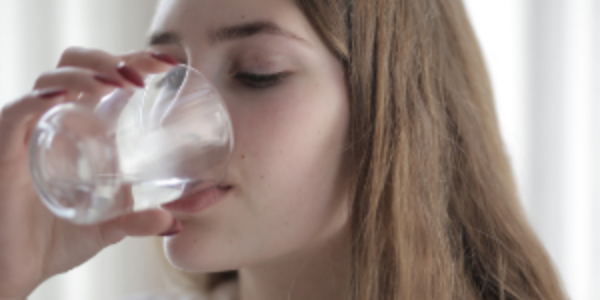 As the temperature rises, so does the ease of dehydration. Many in the industrial service industry will require a local water delivery supplier. Plan now and get ready for the Summer buyer demand by targeting these markets ahead of time. 
Dehydration Facts:
-Dehydration causes irritability and foggy memory
–75 Percent of Americans are chronically dehydrated
Cool as Ice
Americans love ice as much as they love football. Ask any restaurant or bar owner, and they won't disappoint you with their answer. Taking into consideration the heat index rise, and the back-to-work rise, the Summer buyer demand will be high, and many will be looking to buy or rent an ice machine.
Keep Up With Current State Restrictions That May Impact Restaurants and Businesses in Your Area.
Get Ready For The Summer Buyer Demand With 360Connect
360Connect helps businesses like yours find leads targeted to YOUR business needs. Are you interested in learning more about buyer demand in your local area? Check the demand now. Don't miss out on the Summer buyer surge. Let 360Connect help grow your business and improve sales this Summer with our Revenue Growth Program.