Outsourcing is often perceived as a loss of money for the company. Why would you pay someone else to do the job your employees can do as a part of their salary? While this is, to some degree, correct, you also need to consider the time and effort spent on doing these jobs. Small companies need to carefully manage finances and time. In this scenario, outsourcing is a good idea because it will remove a lot of workload from your employees so they can tend to other, more critical tasks. With that in mind, here are seven services every small business should outsource.
1. Finding employees
Finding new employees is always a challenging process. You need to hire individuals with excellent skills and teamwork. This process can take time. You also need to train those individuals so they don't feel lost at the job.
However, there is also the option to hire freelancers. You outsource your tasks to freelance agents, and there is no need to ever hire employees. So, think about jobs that you could outsource in your company and find freelancers to do it. Since COVID-19 completely changed the game of business, freelancers are becoming very popular today. Retaining employees post COVID will be difficult for many companies precisely because of the growing popularity of freelance opportunities.
2. Online security
All companies have a website today. As a small business, the majority of your deals depend on your online identity and visibility. People use the internet to find anything they need today.
What you need to do is make sure your customers are safe when browsing your website. One way to do it is to manage the website on your own. This will require a lot of technical knowledge, not just about the website but also about cyber security. However, you can also protect your small business from hackers by outsourcing this job to a cyber security company.
This way, you don't have to spend time and money to do a mediocre job. You can pay professionals to keep your website safe at all times.
3. Accounting tasks
When we talk about accounting, the first thing that comes to mind is Payroll. This is a standard service that even large corporations outsource. Even though many small businesses do this by themselves, it is a better idea to outsource this to professionals. In the long run, you can increase tax compliance and reduce costs with this move.
4. Moving your company
Another common situation caused by COVID-19 is company relocation. Since many businesses had to close down, those who are still in business have a lot of holes in the market to fill. Companies are looking for better locations to continue their business.
Running a small business while managing a relocation can be more complicated than it seems. You must continue to provide exceptional service while trying to organize a commercial move. An easy way to do this is to outsource this task to a professional moving company. They will handle the relocation for you, so you don't have to appoint your employees to plan the move.
We will talk a bit more later about finding the right help for your company relocation.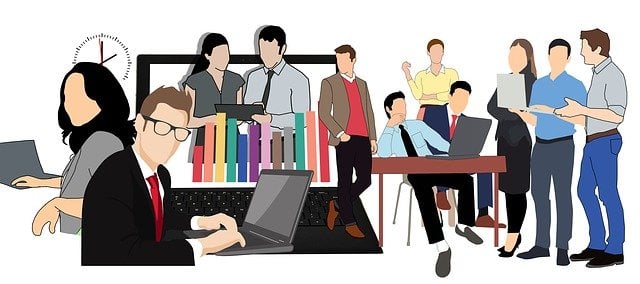 5. Marketing processes
Advertising a small business is another task that needs to be done just right. When starting, there is no room for mistakes. All of your profit depends on how well you do your marketing campaigns.
Knowing this, it is not so strange that businesses often outsource advertising to marketing companies. The way this works is that you hire a marketing company, tell them what your business goals are, and ask them to create a campaign that will help advertise the business and attract new clients. While you perform your daily activities and take care of the business, they will work on advertising instead of you.
6. IT and software services
Since everyone uses computers to do business today, every company will have a business network at one point. Furthermore, you will also need to purchase tools or software for company purposes.
Managing all of this is another job for an experienced IT professional. While you can hire an IT person as a company employee, this is always more challenging than it seems. A single IT person will quickly become overwhelmed with the amount of work. It is far better to spend that money and outsource all IT tasks to an IT company. Do not worry about managing your network.
7. Customer support
Customer support is one of the most vital parts of any business today. It is the channel that connects you to your clients and provides crucial feedback. Customer support also takes customers' complaints and answers their questions.
To open a customer support team as a part of your business, you first need to:
hire people to do it;
either purchase software for online calls or hardware phones;
create a website form for customers to submit a request;
open a chat line for customer support;
answer a bunch of customer emails;
analyze the data you receive via customer support channels.
This is all very challenging, time-consuming, and expensive. Thus, customer support is one of the services every small business should outsource to another company. It allows you to save both time and money at the same time.
Are you deciding to move your company?
Let's quickly get back to our talk about moving your company. We want to spend a bit more time on this because it's such a common scenario today. We have already spoken about outsourcing your relocation to a moving company, so you don't have to worry about it. Nevertheless, it is still important to educate yourself on the topic of corporate relocation. Even if you don't organize it yourself, you will still need to answer questions and help your movers perform the move quickly. State to State Move offers a variety of free guides and tutorials on business moving. This is a great place to start if you wish to learn more about relocating your company without interrupting business processes.
7 services every small business should outsource explained!
As an SMB company, you don't have time to waste on things that others can do. You need to focus all of your efforts on customer satisfaction and product development. These have been the services every small business should outsource, and your company should be no exception.