In April of this year, 360Connect attended the NPSA tradeshow in Las Vegas and left with a ton of valuable information regarding the current state of the storage container industry – in terms of both the commercial and residential sectors – and where it's projected to head in the next few years. Since then, we've been staying in the loop of industry news and trends and wanted to follow up with our network of container suppliers about our recent research findings:
The storage container industry is showing healthy growth consistently year after year.  In both the commercial and residential sectors, the market is expected to grow at an annualized rate of 2.5% in the next five years as the American economy keeps growing. According to the IBIS World report, in 2019 alone, the projected revenue growth for the industry is 0.7% and it is on target to reach $8.9 billion by the end of the year. Considering 55.4% of industry revenue pertains to the residential market and 32.2% pertains to commercial/retail markets, the fact that demand from both of those markets is increasing remarkably indicates a promising outlook for container industry members. All in all, revenue is projected to grow at annualized rate of 1.7% to total $9.7 billion by 2024.
2. Competition among companies within the storage container industry is increasing as a result of revenue growth and increasing demand from both residential and commercial sectors. According to IBIS World, over the past five years, the number of industry operators is expected to grow at an annualized rate of 2.9% to 3,833 companies. At the same time, the industry's market share concentration allows a lot of opportunity – the top for companies combined account for only 17.7% and the largest company (Pods Inc.) owns less than 8%. One thing to consider is that competition is stemming from companies offering all types of mobile storage services — including self-storage companies and companies that provide moving services to customers. Regardless, we know that more American residents and companies are acquiring storage needs, and entering the industry is an appealing option.
3. The biggest influences on the current state of the industry include cost of fuel and crude oil, office vacancy rates, retail demand, and construction starts.
Since most container companies rely on transportation and delivery to operate, the price of fuel and oil affect revenue. While fuel prices are projected to increase in the next few years, oil prices are expected to lower. However, if oil prices do go up, it could pose a potential threat to industry revenue.
Office vacancy rates are low across U.S. companies and businesses are expanding. This is great for commercial container suppliers because it indicates more businesses will need storage services.
Demand from retail trade is expected to grow in 2019, which increases the opportunity for container suppliers to help retail companies keep higher inventory stock levels.
At the NPSA tradeshow, we learned that over the past year there's been a 10% increase in construction starts, which paves the way for container suppliers to increase sales.
4. At 55.4% of the industry's revenue, the housing market is growing and presenting a potentially very lucrative opportunity for container dealers. Through our conversations with multiple storage container dealers at the NPSA conference, we learned that many small container businesses aren't structured to handle the residential market. But if you're a container dealer limiting yourself to just the commercial sector of the industry, it might mean you're missing out on a ton of annual revenue. Some key facts to keep in mind…
Delivery technology is improving.
The housing market is anticipated to keep growing over the next five years.
Residential is the industry's largest target market, with housing starts projected to increase at an annualized 2% until 2024.
Disposable income levels among American families are also projected to grow over the next five years.
According to IBIS World, "when consumers have more disposable income, they are able to spend more on items that require storage. This increase will be boosted by a larger number of Americans returning to work and more consumers willing to spend."
Millennials tending toward more mobile lifestyles and baby boomers downsizing are two trends leading to self-storage needs rising significantly. When GoMini conducted a survey about Americans' storage needs, 55% said they needed more storage and 17% said they need a lot more.
All in all, with residential sector driving demand with existing home sales and housing/construction starts, it may be a good time to look into offering portable self-storage solutions for this market!
5. Recent U.S. trade negotiations with China have caused some unsettled anxiety in the container industry, as a trade agreement affecting container imports is still uncertain. According to an NPSA announcement this month, trade talks will continue through the year, but what we know now is that a 10% tariff on 300 Billion Dollars of goods (containers are currently present on this original list) is being negotiated for September 1. The NPSA recently informed its members that,
"until this list is finalized, we remain hopeful that Containers will be removed based on the arguments presented by the NPSA, its partners, and members, both written and oral, over the last six weeks. Based on a discussion had today by our attorney with White House staff, there is no sense of timing at this point on when the formal notice with the list of HTSUS numbers subject to the 10% duty will be published. We believe this to be a positive sign that some exclusions from the proposed list may be possible otherwise the list would likely have already been published. So there is still hope that Containers will be removed before the implementation date."

NPSA CEO – Mark Pasquale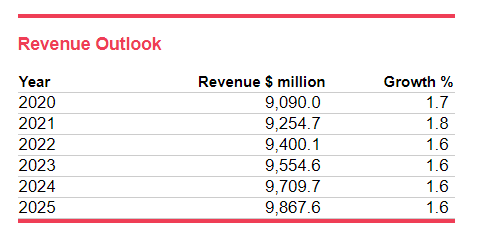 Overall, what we've taken from our research and recent conversations with storage container industry members is that the near future looks promising and there are many good things to come in the next five years. We're looking forward to seeing new revenue opportunities in both the commercial and residential sectors for our supplier network and beyond!
As always, we're here to help your lead generation efforts in the container market. Every day, we get thousands of real-time quote requests from commercial and residential buyers with true intent to purchase. We always love chatting about new business opportunities and ways we can help each other be successful in the current marketplace. Feel free to start a conversation with us via Linkedin, email, or website via our supplier form. We look forward to connecting!