What is 360Connect's Lead Verification Process?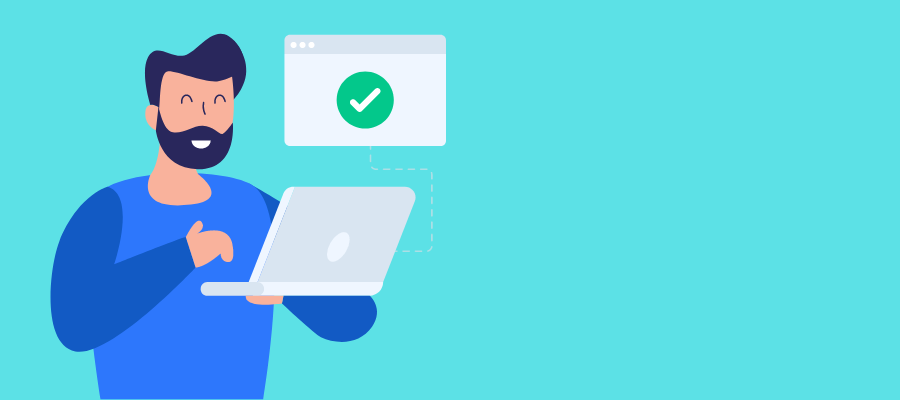 Connecting Suppliers with True-Intent Leads
Getting new clients can be a challenging task. As you may know, marketing online can be time-consuming, expensive, and risky. The result can be frustrating when you connect with leads who aren't your ideal customers.
With 360Connect, growing your business is made simple by connecting you with true-intent buyers. Check out our overview video to the right, and read on to learn more about our robust lead verification process.
When Does The Lead Verification Process Come Into Play?

What Does 360Connect's Verification Process Look Like in Practice?
Let's break it down into 4 simple steps.
---
1. Buyers fill out a quote form on 360Connect.com
2. Our verification system determines if additional information is needed before connecting leads to our suppliers.
Some leads require one-on-one verification if we find missing information.
3. We can provide one-on-one verification to find missing information by email or via phone call in real-time.
Important: We aim to call all leads within 5 minutes from the moment the lead enters our data system. (during business hours) Any leads received after hours are processed the next day. Our business hours are 6 am - 7 pm CST, 7 days a week.
4. Lead Invalidation
To ensure our customers are getting True Intent Leads (Prospects who are requesting quotes for YOUR products and services) we use advanced tools and phone verification to connect them with buyers.
We invalidate half of the leads due to the following:
Disconnected Phone Numbers
Invalid Email Addresses
Competitors Comparing Quotes
The Product or Service the Buyer Needs is Not Listed on the Supplier's Profile
---
Example:
If you are looking for commercial buyers, we eliminate the hassle of wasted time and calls by invalidating residential buyers.
---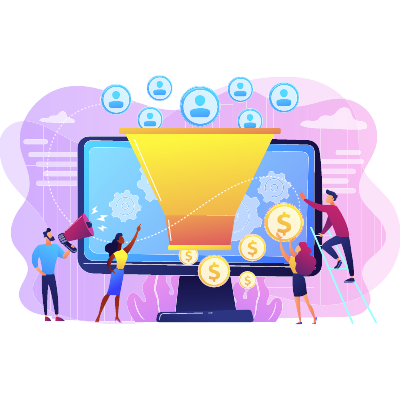 Ready to Get Started?
Marketing is hard, but with our robust verification process, we help make things easy. By generating true-intent verified leads, we provide suppliers with a new steady stream of business
With 360Connect, suppliers and buyers can establish quality connections. With our help, you can get a steady stream of qualified prospects, grow your business, and boost your revenue.
---
What is Lead Verification?
Lead verification is the process of evaluating a potential lead's quality. So, what exactly does it entail? Lead verification involves invalidating sales leads that do not fit your ideal buyer.
In your marketing efforts, you might generate an abundance of leads. However, some may slip through the cracks that do not fit your criteria. Bad leads often consist of competitors comparing quotes, spam emails, customer service calls, etc.
Why Does Lead Verification Matter?
Our lead verification process assures that we connect suppliers with buyers who are looking for the products or services you are offering. Bad leads are the worst. Lead verification helps prevent leads that are only going to waste your time.
Benefits of Lead Verification
Lead verification has many benefits, one of which is not wasting your sales team's time on bad leads. Nevertheless, let's look at the top 4 benefits lead verification can provide your business.
1. Establish Better Leads
It can be frustrating when leads come fast and then quickly leave. Lead verification helps break this cycle by establishing better leads. Lead verification ensures your team isn't spending time calling disconnected numbers, e-mailing Hotmail addresses, seeing competitors in your inbox, or talking to buyers who need a service you don't provide. As a result of verifying the leads, your business will save time and establish quality leads.
2. Boost Conversions
The first step to boosting conversion rates is to generate quality leads. Simply put, the more qualified leads you have coming in, the greater the chances of converting them into sales. Due to lead verification, you only receive good leads, allowing you to spend more time engaging with the right people. Therefore, you'll see higher conversions.
3. Enhance Productivity
Salespeople can focus on beneficial clients when they receive the right leads. A sales agent's daily tasks become much more time-consuming without lead verification. Sales agents take the time to send emails, phone calls, and texts but are disappointed when they learn the lead is not a good fit. By verifying leads, sales agents are more productive and can use their time and resources efficiently to close more sales.
Lead Generation Statistics to Keep in Mind:
A mere 56% of B2B companies check leads for validity before handing them off to sales.
More than a third of respondents in a study said prospecting and lead qualification were among the biggest challenges for salespeople.
Lead generation is the biggest challenge for 61% of marketers
---
Generate True-Intent Leads with 360Connect's Lead Verification Process