Rent or Buy a Storage Container in Baltimore, Maryland Like A Pro
Deciphering the right storage containers for your needs can be tiring. From researching quotes to understanding what type of storage containers you need; the process can be dauting. Time is money. But the process doesn't have to drain your time or money. At 360Connect we can supply multiple quotes based on your needs in a simplified process.
Step 1
Go to the quote form below.
Step 2
Enter your criteria – it's a short survey that will only take a minute.
Step 3
You're Done! Sellers in Baltimore, Maryland will be in touch with personalized quotes.
Who needs to Rent or Buy a Storage Container in Baltimore, Maryland?
Think a storage container couldn't help your business? Think again! Whether for commercial purposes or residential, storage containers can help improve your life as well as your bottom dollar for less up-front costs and less lead time. You don't have to plan a months-long buildout of your home or business, instead, you can focus on more important matters.
Retail Centers
Retail providers often face a seasonal uptick in their businesses as well as temporary storage issues. Small retail owners can't justify building permanent additions to their businesses. Nor would they be able to make use of that space all year. Not to mention, building projects regularly surpass building timelines, possibly affecting the use of a space during peak seasons.
Flexible Storage
Storage containers can serve multiple purposes for retail outlets. A business can rent storage containers for peak seasons, housing products in a safe secure environment. Storage containers can also be outfitted with refrigeration and insulation to keep products in optimal condition. Storage containers may also be rented for trade shows and pop-up shops. They can keep all of your products safe even while remaining mobile.
Future Proof
More and more, businesses are using storage containers for their permanent facilities. Storage containers help businesses gain access to a building structure that is customized to their needs while still fitting within budget constraints. Even with modifications, storage units can be ready for use in weeks not months. With options like "rent to own" this can be a vital way for business owners to plan for the future. Entrepreneurs can also get their business off the ground faster with lower costs than a traditional building.
Schools
School systems often require cost-effective solutions for complex problems. Whether a school is looking for temporary storage space or a new classroom, storage containers can be one of the best investments a school can make for their students.
Modifications
Storage containers can be made tailored to a school's needs and provide efficient use of school funds. Instead of spending millions on a single building addition, a school can divert those funds to other ventures for students. Budget-friendly and durable, storage containers suppliers offer many modifications for schools including:
AC/Heating
Windows
A bathroom with plumbing and running water
Insulation
Carpet
Doors
Security locks
Furniture and shelving
Solve Overpopulation Quickly
One of the core problems when building new facilities is the time factor. After a school approves a bond, it can take months or years to make the upgrades to facilities. Storage containers can be ready in a little as 4 weeks. Major modifications can take around 10 weeks to fully complete. Storage containers can also be stacked which means you can build out multiple classrooms at once at a much cheaper cost than a traditional building. In fact, entire schools have been built out of storage containers. Even if you want to still build out an addition to your school you can then convert a storage container into extra storage, a library, tutoring center, and more. Feel free to find out more about container classrooms here.
Military
Military operators need to be equipped with the most dependable and versatile tools to complete their mission. Storage containers provide reliable assets both in training and real-world deployment. Officials can use storage containers not only in basic training or active combat zones but humanitarian aid efforts as well.
Portable Storage, Barracks, and Office Space
At a moment's notice, the military may need to adapt to a crisis situation. Mobility and speed are at the essence of this. Storage containers can help military officials load necessary supplies and office space extremely fast. Storage containers can also be outfitted with special storage options for specific materials that require extra care or refrigeration/insulation. When time matters most, military operations can rely on storage containers as an effective solution to pivot and responsive to global situations. That includes portable barracks which can house multiple people depending on the size and modifications.
Durability
Whether it comes to training or overseas deployment storage containers are one of the most durable building solutions. Storage containers are built to last (average life span 25-30 years) and withstand inclement weather and dire conditions such as rain, snow, and sand. This makes them highly adaptable to any type of transportation whether by semi-truck, aircraft carrier, or air freight.
Farming
No one has more faith than a farmer. Planting crops and hoping they grow. That's why you need your dollar to go as far as possible. Storage containers can help your business operations run smoother and have necessary equipment secured.
Storage
Farmers regularly deal with large metal pieces of equipment. When left exposed, these items may rust or experience other damage. Storage containers provide a simple durable solution to those storage needs. Your items are protected by a reinforced steel structure, that will keep your tools from falling into decay from inclement weather. Storage containers can be wind and watertight and can include shelving should you need it.
Rental Options
Because farmer's work is so seasonal and market change rapidly most people do not need storage solutions for a full year. However, many suppliers offer rental storage units that can help when you need it. Farmers can plan ahead each year on when they need storage as well as not put down as much cash up front.
Medical
Medical facilities and companies are having trouble finding cost-effective solutions when it comes to expanding. Whether you are looking to increase the square footage of your facilities or offer new services, storage containers can help you achieve the goal.
Mobile Clinic
One of the best benefits of storage containers for the medical field is the ability to have a durable mobile clinic and storage. This can be useful for situations such as:
Natural disaster preparation
Clinic outreach in rural communities
Disease outbreak, domestic or abroad
Morgue storage with refrigeration
Flexible Space
Maximizing every dollar is important when running a hospital. Adding a storage container to your facilities is a multi-use asset. Hospital can them as extra storage space and supplies (this can be especially useful when storing vaccines at specific temperatures), then turn it into an office space, or convert it into a patient center. A storage container allows you to be flexible and plan for the future.
Construction Companies
If you represent a construction company and want a durable solution for temporary office space, employee lockers, and more, then a storage container is perfect for your company. Storage containers can start making a difference on day one, providing your staff with the necessary space to collaborate, innovate, and process paperwork.
Adaptable
Construction companies are always on the move, which means a storage container can greatly benefit your business. Storage containers can serve multiple functions at once for a relatively cheap cost. You can use them for office buildings, meeting rooms, break rooms, storing equipment, and more. These units help your workers become more efficient while keeping your upfront costs low. Your company can buy them outright or rent them for a specific job.
Secure Tool Storage
Storage containers are perfect for storing construction materials and can be outfitted lockers for employees. Storage containers can also be highly secure with the right security measures. This is a great option for valuable construction tools and documents for a job. Everything can be left on-site while the job is being completed and then moved by a Freightliner to another site or to your base of operations.
First Responders
When it comes to training, first responders need a durable base of operations. They need to simulate real world problems. Storage containers can be modified to improve upon training and respond to events.
Realistic Training
Storage containers are made of thick steel that can take a beating. This is crucial for firefighters, police officers, and EMS during training. Not only can storage containers buildings take damage such as fire, rain, or other conditions, but you can mimic real-world situations for recruits to train. EMS can learn navigating tight corridors with a gurney and firefighters can face fire conditions in a controlled environment.
Budget-Friendly
Why routinely build a high-priced structure that can be easily damaged? Storage containers provide the same facilities at a fraction of the cost and under very little time. Instead of waiting a month or a year for a new facility for training you can be up and running within weeks. Also, storage containers are a budget-friendly solution for first responders to store excess equipment.
Stackable
If you find that you want to add more to your storage containers facilities or change the layout, you can do so. Storage containers are stackable and as time goes on you can add to your facilities to provide more when it comes to training.
Size and Cost of Storage Containers in Baltimore, Maryland:
There are industry standards that most suppliers follow for size for both commercial and residential storage containers.
Commercial Size:
Industry-standard length for a commercial storage container:
Standard Height: 8.5 feet, High Cube: 9.5 feet
Standard Width: 8 feet,
Note: There may be some slight variation in size between suppliers. These are general dimensions recognized industry wide.
Commercial Cost:
Your cost will be determined by your budget, size, condition, and modifications. These average purchase prices are based on no modifications. Your price will also vary depending on the condition of your storage container. There are 6 levels of grades: New, Premium ("IICL-5"), Grade A (WWT), Grade B (WWT), Refurbished, and As-Is.
New 10-foot containers average around $2,900-$4,000+
New 20-foot containers average around $5,000-$6,000+.
New 40-foot containers average around 6,500-$7,000+.
Used 10-foot containers are provided with custom quotes.
Used 20-foot containers average around $1,200-$2,500.
Used 40-foot containers average around $2,600-$3,300
Additionally, due to a shortage in containers from the pandemic, prices are still fluctuating from high demand and low supply. Because of the shortage, it could be in your best interest to rent or rent to own your storage container until prices level off. Prices are not expected to return to normal until summer 2022.
Renting a storage container, while not as expensive, has its own upfront costs. Monthly rentals can average around $75-$100. You have to pay a down deposit, security fee, your monthly rental fee, and delivery costs. Sometimes, you may need to pay interest fees, but this is rare when renting.
To learn more about commercial storage containers including High-Cube containers, Open-top and Open-Side, Flat Rack, Refrigerated, and Insulated click here to find out more.
Residential Size:
Industry-standard length for Residential storage containers:
7-foot
12-foot
16-foot
20-foot
Residential storage containers also follow the same width and height as commercial storage containers.
Note: There may be some slight variation in size between suppliers. These are general dimensions recognized industry wide.
Residential Cost:
Most of the residential storage containers such as moving containers and portable storage containers are centered around rentals. However, if you plan on buying a residential storage container you can buy them at every length size. You will receive custom quotes based on your needs and the condition of the container. Most people find it easier to rent due to reasonable pricing for rentals and they don't require a long-term storage solution.
Whether you buy or rent a residential storage container, prices will vary due to size and condition.
Average rental of a PODS storage container in Atlanta, GA.
Data provided by: moveBudduah
| | | | |
| --- | --- | --- | --- |
| | 7-foot container | 12-foot container | 16-foot container |
| Container Delivery | $99.99 | $99.99 | $99.99 |
| 1st Month Rental Fee | $164.99 | $189.99 | $199.99 |
| Additional Months Rental Fee | $164.99/mth | $164.99/mth | $164.99/mth |
| Move Container to A New Location | $89.99 | $89.99 | $89.99 |
| Final Pickup | $99.99 | $99.99 | $99.99 |
| Insurance* | $10 – $450/mth | $10 – $450/mth | $10 – $450/mth |
| Padlock | $25 | $25 | $25 |
How It Works
Connecting you with reputable customers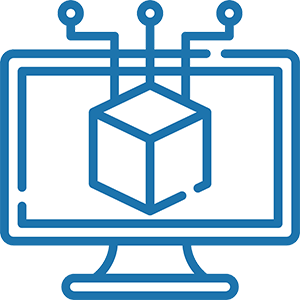 You Fill out a short form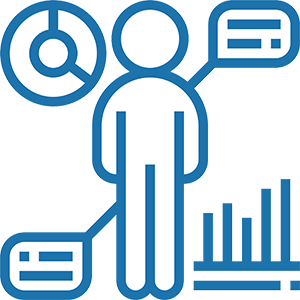 We Connect you with suppliers in Baltimore, Maryland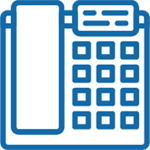 You Receive free quotes from the suppliers
We service these cities in Maryland