Rent or Buy a Storage Container in Green Bay, Wisconsin Like A Pro
Deciphering the right storage containers for your needs can be tiring. From researching quotes to understanding what type of storage containers you need; the process can be dauting. Time is money. But the process doesn't have to drain your time or money. At 360Connect we can supply multiple quotes based on your needs in a simplified process.
Step 1
Go to the quote form below.
Step 2
Enter your criteria – it's a short survey that will only take a minute.
Step 3
You're Done! Sellers in Green Bay, Wisconsin will be in touch with personalized quotes.
Why You Should Invest in A Storage Container in Green Bay, Wisconsin
Storage containers are rapidly becoming one of the most versatile assets a business or entrepreneur can have. Well-maintained storage containers can last over 25 years or more and have a high resale value. Suppliers also provide a plethora of options when it comes to acquiring a storage container. You can buy one outright, rent for specific periods of time, or even rent to own your storage container. Investing in a storage container provides:
Flexibility:
Storage containers can be used to ship goods, store items safely, and even act as a retail center. Contrary to other beliefs, a storage container can be a viable option for business needs. It's a smart and relatively inexpensive investment compared to other storage and building solutions.
Fast Application:
Need a quick storage solution for your business or farm? Storage containers can be dropped off and used almost immediately. Need a new set of classrooms? A storage container can be fully customized to your needs in as little as 4-10 weeks. Compare that with other building apparatuses which can take 6 months or more.
Customization:
When most people think of storage containers, they imagine large ships stacked high with containers. While that certainly is one purpose of a storage container, there are a whole host of other modifications and uses. Businesses, entrepreneurs, schools, community groups, and more are turning to storage containers for their purposes. Common modifications you can make to a storage container include:
AC/Heating
Refrigeration
Electricity
Sinks and Running Water
Shelving
Drains
Doors
Ventilation
Furniture
Hardwood and Carpet Flooring
However, that's not all. Storage containers can be adjusted to fit your need no matter the idea.
Budget-Friendly:
While modifications and conditions can affect your price point, you can expect to buy a storage container for around $1000-$6000 dollars. Additionally, you can rent storage containers seasonal and for specific tasks. This can be useful for things like:
Storing farm equipment
Housing seasonal retail items
Temporary office space
General residential storage
Durability
Most storage containers are made of steel or aluminum. A steel storage container provides the most durability, as it is made out of one of the strongest materials on earth. They are made to withstand inclement weather, are wind and watertight, and are made to withstand frequent transportation. On average, empty storage containers weigh several thousand pounds alone, so you don't have to worry about your storage container being damaged easily. In fact, storage containers are so durable, they are used in training for Firefighters.
When you invest in a storage container you are investing in an asset that will pay for itself in the short and long run. Because of their outstanding quality, storage containers also provide high resale value should you no longer need them.
Size and Cost of Storage Containers in Green Bay, Wisconsin:
There are industry standards that most suppliers follow for size for both commercial and residential storage containers.
Commercial Size:
Industry-standard length for a commercial storage container:
Standard Height: 8.5 feet, High Cube: 9.5 feet
Standard Width: 8 feet
Note: There may be some slight variation in size between suppliers. These are general dimensions recognized industry wide.
Commercial Cost:
Your cost will be determined by your budget, size, condition, and modifications. These average purchase prices are based on no modifications. Price will always vary depending on the condition of your storage container. There are 6 levels of grades: New, Premium ("IICL-5"), Grade A (WWT), Grade B (WWT), Refurbished, and As-Is.
New 10-foot containers average around $2,900-$4,000+
New 20-foot containers average around $5,000-$6,000+.
New 40-foot containers average around 6,500-$7,000+.
Used 10-foot containers are provided with custom quotes.
Used 20-foot containers average around $1,200-$2,500.
Used 40-foot containers average around $2,600-$3,300
Additionally, due to a shortage in containers from the pandemic, prices are still fluctuating from high demand and low supply. Because of the shortage, it could be in your best interest to rent or rent to own your storage container until prices level off. Prices may not return to normal until summer 2022. Renting may be a more feasible means for some business owners.
Renting a storage container, while not as expensive, has its own upfront costs. Monthly rentals can average around $75-$100. You have to pay a down deposit, security fee, your monthly rental fee, and delivery costs. Sometimes, you may need to pay interest fees, but this is rare when renting.
To learn more about commercial storage containers including High-Cube containers, Open-top and Open-Side, Flat Rack, Refrigerated, and Insulated click here to find out more.
Residential Size:
Industry-standard length for Residential storage containers:
Residential storage containers also follow the same width and height as commercial storage containers.
Note: There may be some slight variation in size between suppliers. These are general dimensions recognized industry wide.
Residential Cost:
Most of the residential storage containers such as moving containers and portable storage containers are centered around rentals. This could include:
Storing items during an extended move
Moving items to specific location
Storing large items away from inclement weather
However, if you plan on buying a residential storage container you can buy them at every length size. You will receive custom quotes based on your needs and the condition of the container. Most people find it easier to rent due to reasonable pricing for rentals and they don't require a long-term storage solution.
Whether you buy or rent a residential storage container, prices will vary due to size and condition.
Average rental of a PODS storage container in Atlanta, GA.
Data provided by: moveBudduah
| | | | |
| --- | --- | --- | --- |
| | 7-foot container | 12-foot container | 16-foot container |
| Container Delivery | $99.99 | $99.99 | $99.99 |
| 1st Month Rental Fee | $164.99 | $189.99 | $199.99 |
| Additional Months Rental Fee | $164.99/mth | $164.99/mth | $164.99/mth |
| Move Container to A New Location | $89.99 | $89.99 | $89.99 |
| Final Pickup | $99.99 | $99.99 | $99.99 |
| Insurance* | $10 – $450/mth | $10 – $450/mth | $10 – $450/mth |
| Padlock | $25 | $25 | $25 |
How It Works
Connecting you with reputable customers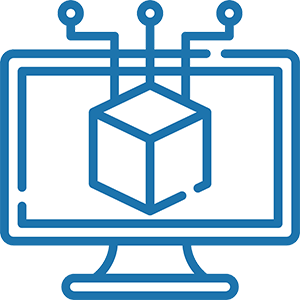 You Fill out a short form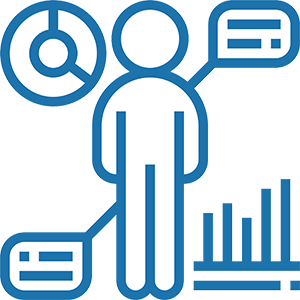 We Connect you with suppliers in Green Bay, Wisconsin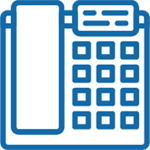 You Receive free quotes from the suppliers