Find a Modular Building in Bellevue, Washington Like A Pro
Deciphering the right modular buildings for your needs can be tiring. From researching quotes to understanding what type of modular buildings you need; the process can be dauting. Time is money. But the process doesn't have to drain your time or money. At 360Connect we can supply multiple quotes based on your needs in a simplified process.
Step 1
Go to the quote form below.
Step 2
Enter your criteria – it's a short survey that will only take a minute.
Step 3
You're Done! Sellers in Bellevue, Washington will be in touch with personalized quotes.
Modular Buildings in Bellevue, Washington
360Connect is your one-stop shop for modular buildings in Bellevue, Washington. Whether in need of a temporary or permanent solution, we provide the resources and expertise to ensure you receive a mobile office trailer that fits your needs and budget.
For over 15 years 360Connect has helped thousands of businesses based on the mission and goal of helping them succeed.
Looking to Rent or Buy a Modular Building in Bellevue, Washington?
If you're looking to purchase or rent modular buildings in Bellevue, Washington, you've come to the right place. No matter the type or size, 360Connect is ready to help find your modular building solutions. To get started, submit a quote request. This service is free and there is no obligation to buy.
Step 2
Enter You Criteria. It's a short survey that will take less than 5 minutes.
Step 3
You're Done! Sellers in Bellevue, Washington will be in touch with a personalized quote.
Why You Should Invest in Modular Buildings in Bellevue, Washington
Modular buildings bring their own unique set of features and benefits to businesses for use. If you are considering a modular building for your business or government entity, here are some of the more common benefits you will find!
Quicker Construction and Delivery
Did you know that modular buildings can be built and assembled at a faster rate than stick-built buildings? It's true! For instance, it takes on average around 7 months for a stick-built home to be built. Compare that with a modular home which can be built and as little as 90 days. Even though specifications will be different for commercial buildings, you can still expect a much quicker turnaround time for your commercial modular building.
Cheaper Alternative
Many customers make the mistake that because modular buildings are cheaper, they are not as high quality as stick-built buildings. This couldn't be further from the truth though. Modular buildings have the same materials that you would find in any other building. Modular buildings become cheaper due to the speed at which they are built and the efficiency they are built with.
Best Suited for Remote Locations
One of the major benefits of modular buildings is that they are able to be assembled in a factory and then brought to the site of a job. Not only is production faster, but you are not restricted by inclement weather. Stick-built structures on the other hand are limited by weather, roads, and access to materials. If you are looking to build a structure in a remote location, modular buildings cut your best bet. The eliminate or severely reduce the logistical nightmares of building in a remote location.
Little to No Site Disturbances
Oftentimes during a construction project, a project can be delayed due to sight disturbances while building. This is most commonly due to weather or unforeseen circumstances. With modular buildings, you don't have to worry about this during the building process. All parts of the building are completed indoors and then shipped to the property. Not only will your building be able to be completed quicker, but you can make sure that you don't have to deal with rain delays or any other circumstances that would delay your project.
Features of Modular Buildings in Bellevue, Washington
The features of modular buildings are somewhat complex. Depending on the state and the manufacturer you choose, you can mix and match some features or find exclusive features specific to a type of building or manufacturer. That being said, there are some pretty standard features you can expect when it comes to modular buildings and manufacturers.
Temporary & Permanent Solutions
Modular building manufacturers offer both temporary and permanent solutions for companies to choose from. For temporary, manufacturers can easily produce modular buildings such as mobile offices, modular offices, stackable offices, and more. These can be produced at a much cheaper and faster rate. For permanent structures, manufacturers can produce modular buildings such as commercial real estate, residential real estate, school's classrooms, warehouses, and much more. With permanent structures like this, you'll be able to still have access to necessary amenities such as:
Elevators
Stairs
Lobbies
Maintenance Areas
Customized Lighting
HVAC
Electricity Outlets
Plumbing
Windows
Customization
And much more!
Environmental-Friendly
According to Apex Modular Group, modular construction produces around 90% less material waste than traditional construction. Building modular construction is also more efficient, which produces less gas and less waste as well. While you cannot eliminate every environmental impact, modular buildings are much more environmentally friendly and are much less likely to affect the surrounding environment or ecosystem. Traditional stick-built systems not only produce vast amounts of waste, but delays in construction or weather damage can harm the environment. Not to mention, the additional materials needed to fix onsite damage.
Mass Production / Standardized Construction
When it comes to commercial buildings one of the best features of modular buildings is that they can be mass-produced. This significantly cuts down on the time commitment to building commercial modular buildings. While these won't be custom built, they will still adhere to the standards necessary for buildings as well as features you come to expect such as stairs, bathrooms, closets, and more.
Stackable
Another great feature of modular buildings is that they can be designed to be stackable. Why is this so important? It means that you can expand your business without having to acquire new land! Instead of building out, you're building up! This can be perfect for those looking to build in prime real estate and future-proof their building for expansion.
Relocation Available
More temporary modular buildings can be relocated. This can be valuable for industries like construction or event management, which may need to move every couple of years after a project is completed. Relocation capability will depend on the type of structure you want to build.
How It Works
Connecting you with reputable customers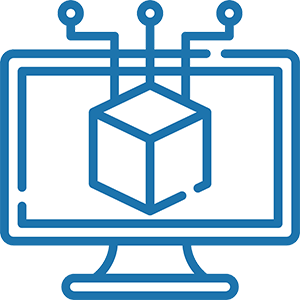 You Fill out a short form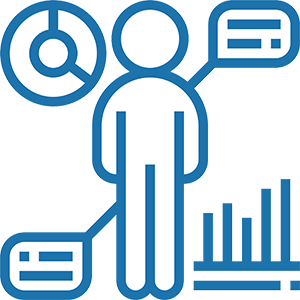 We Connect you with suppliers in Bellevue, Washington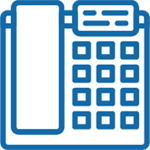 You Receive free quotes from the suppliers
We service these cities in Washington