Find a Modular Building in Santa Ana, California Like A Pro
Deciphering the right modular buildings for your needs can be tiring. From researching quotes to understanding what type of modular buildings you need; the process can be dauting. Time is money. But the process doesn't have to drain your time or money. At 360Connect we can supply multiple quotes based on your needs in a simplified process.
Step 1
Go to the quote form below.
Step 2
Enter your criteria – it's a short survey that will only take a minute.
Step 3
You're Done! Sellers in Santa Ana, California will be in touch with personalized quotes.
Modular Buildings in Santa Ana, California
360Connect is your one-stop shop for modular buildings in Santa Ana, California. Whether in need of a temporary or permanent solution, we provide the resources and expertise to ensure you receive a mobile office trailer that fits your needs and budget.
For over 15 years 360Connect has helped thousands of businesses based on the mission and goal of helping them succeed.
Looking to Rent or Buy a Modular Building in Santa Ana, California?
If you're looking to purchase or rent modular buildings in Santa Ana, California, you've come to the right place. No matter the type or size, 360Connect is ready to help find your modular building solutions. To get started, submit a quote request. This service is free and there is no obligation to buy.
Step 2
Enter You Criteria. It's a short survey that will take less than 5 minutes.
Step 3
You're Done! Sellers in Santa Ana, California will be in touch with a personalized quote.
Who Needs Modular Buildings in Santa Ana, California
Modular buildings are applicable to many different industries. Oftentimes they can be better alternatives and more cost-effective investments for businesses. Here are some of the most common uses for modular buildings.
Governments
Government institutions can make great use of modular buildings. Whether that's placing a medical center in a remote location, or building sustainable housing for underrepresented communities, modular buildings provide a plethora of upsides. Modular buildings are more cost-effective for the taxpayer and provide the same robust features that you will see in stick-built buildings. Importantly, modular buildings provide the best eco-friendly construction option for the government to choose from.
Remote Location Building
Because the construction of a modular building takes place inside a factory, this is the best option when it comes to building sites in remote locations. It is much easier to transport the completed building than to build the property all on-site. Furthermore, you can implement better security measures for those who work on these projects. A government entity could know exactly who is working on a project, for how long, and who would have access to certain plans.
Cost Effective
Modular construction is not constrained by the same problems as stick-built construction. You do not have to worry about site disturbances, weather delays, or insecure facilities. Not only can you find the same quality as a stick-built commercial building, but you can also have a safer and cheaper alternative.
Educational
Educational institutions are faced with many problems when it comes to expanding their schools or administrative facilities. They are not only constrained by money but time as well. Many educational facilities can experience growth in the thousands due to migration between states. This provides a unique challenge when schools are trying to expand. Modular buildings provide an interesting solution for schools that is both future-proof and cost-effective.
Flexibility & Customization
Modular buildings provide a ton of flexibility when it comes to finding the right solution for you. Modular buildings come in many different sizes, price points, and can be outfitted with features such as bathrooms, electrical wiring, HVAC, windows, and more. These projects don't need to be large and expansive or overbearing. Instead, you can choose a design, have it built at the manufacturers, and then shipped to your school. You'll then just need to prepare the site. Most modular billings can be completed from start to finish in under 120 days.
Futureproof Expansion
While this may be a cheaper alternative than expanding the main facilities of your school, that doesn't mean it's not future proof. Modular buildings can be updated and expanded. Even with limited space, modular buildings can be made to be stackable. Instead of finding the perfect plan to expand your facilities, you can have flexibility in your options for the future whether you want to expand outward or upward.
Housing & Real Estate
While many housing developers prefer stick-built homes, many companies are now coming to see the benefits of modular building. With a faster timeline for houses to be built, and a better return on investments, many companies should consider modular building for their next project.
Better Timelines
Housing developments can veer off track easily with site disturbances or weather delays. The modular building does away with those concerns, and it is much more efficient in the building process of the house.
Customizable
Modular building structures can be just as customizable as regular stick-built homes. While this may take more time to build, you can still have a customized home for less money and less build time.
Commercial
Modular buildings are applicable to commercial real estate for very simple reasons. If you are looking to build for your business, modular buildings provide the cheapest and fastest route to establishing your building.
Expand with Ease
Modular buildings make it easy to expand your business. Whether you are looking to build an entire multiplex or just need some additional office space, modular buildings can help you do that. You can also expand knowing that you can always stack multiple modular buildings if need be. Most manufacturers have models that can replicate specific functions related to an industry.
Permanent & Temporary Solutions
If you were looking for high-quality solutions that are affordable, modular buildings are the answer for you. Whether you need a temporary or more permanent solution, manufacturers can find the right building for you. Most manufacturers can tackle commercial real estate projects like:
Office space
Computer labs
Executive Suites
Meeting Rooms
Storage
Refrigeration
And more!
Medical Services
Whether you are a large medical facility with hundreds of rooms or a small clinic, modular buildings can be useful. With portability and flexibility in mind, modular buildings make a great addition to your services.
Satellite Clinic
Modular buildings can be the perfect solution when trying to establish a satellite clinic. They can be relatively created and drafted quickly and customized with the necessary specifications of a medical clinic.
Size and Cost of Modular Buildings in Santa Ana, California
Commercial Cost
The average cost for a modular building when you buy is around $50-$400 per square foot. This will be dependent on the feature you need and the time frame. For example, a modular building with windows, plumbing, and teaching necessities is going to cost more than a modular building that just has plumbing and HVAC.
When it comes to renting, most companies will charge you $1-$5 per square foot/month. They may also include an initial setup and maintenance fee as well.
Commercial Size
According to ABS, the standard length for most commercial modular buildings is 60ft. However, some manufacturers will build modular buildings up to 72ft. These are your more standard size. Your width will vary though between:
12ft wide
13ft wide
14ft wide
15ft wide
There can be some variation between manufacturers. There are companies that also specialize in custom commercial buildings, but pricing for those structures will be on a case-by-case basis.
Residential Cost & Size
For residential modular buildings, there is a much wider gap in terms of cost and sizing. Fixr puts the average cost for residential modular buildings (usually these are just modular homes) around $150K-$300k. HomeGuide puts this average for modular residential buildings around $120k-270k with an average cost per square foot around $80-$160 for full installation.
Most modular home range from 1,000sq. ft-2,000sq.ft. However, this data can fluctuate do to:
Housing location
Customization
Materials used
Transportation costs
Fees
How It Works
Connecting you with reputable customers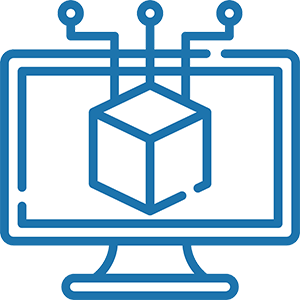 You Fill out a short form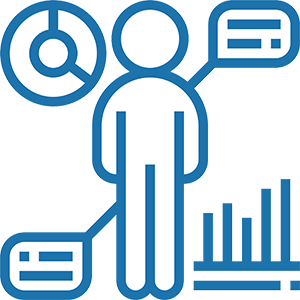 We Connect you with suppliers in Santa Ana, California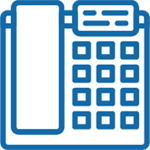 You Receive free quotes from the suppliers
We service these cities in California