Invoisync
Featured Supplier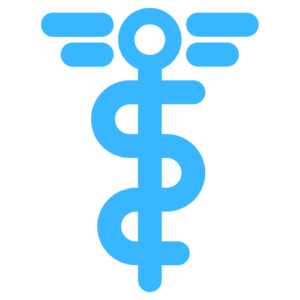 "When you win, we win"
-Invoisync
An interview with:
Anthony Leko
Head of Sales
What types of medical billing services do you offer?
We provide Medical Billing services and full revenue cycle management for a variety of physician offices.  In addition to that, we offer full back office accounting services including payroll as well as patient call management making us unique in kind.
What areas do you serve?
We provide our service Nationwide.  We are entirely 'cloud-based' which enables us to serve all areas safely & effectively without boundaries. It also enables us to be HIPAA compliant more effectively.
How long have you been in business?
Our group of companies have been in business for over 10 years. All of our certified coders and billers have a minimum of 7 years industry experience.
Who are your typical clients? Do you have any specialty areas?
We provide Medical Billing services to all healthcare professionals.  Everyone from trauma surgeons, to primary care physicians, to chiropractors and everything in between.  Our billing team consists of individuals with 7+ years experience in various specialties.  You will be assigned a billing specialist/lead who has relevant experience in your area of expertise.
We always look for the best match for our clients when we pair them up with a billing lead and team.

-Anthony Leko, Head of Sales
What, would you say, are the top benefits your company offers to medical practices?
We differentiate in 3 key areas:
Quality: We use top notch medical billing software, and our billing staff is well experienced. With review layers on top of each billing team, our quality control is unparalleled. 
Agility: Unlimited real time access to the assigned billing team makes you feel like the team is sitting next to you. We encourage everyone to use our recommended software as we know it will have many benefits, but if you want to stick with what you have, we are happy to go along with that.
Price: Our price is not the cheapest if you compare it to an individual biller working out of her garage. However, if you compare it with the providers who match up with our level of quality, you will not find a better price, guaranteed! In the end, you gain so much as we base our rates on your earnings and we have every intention of scooping up every penny for you.
What is your process for keeping up-to-date with industry changes and updates?
At Invoisync, we are committed to continuous education and training. We have partnered with the most 'state of the art' software programs for billing, accounting and payroll that keep us abreast with any changes.  Also, we are registered with AAPC that provides us with timely updates on changes and provides us with training tools. Basically, we are ahead of the curve all the time.
How can Invoisync increase revenue for a practice?
We improve revenues by leveraging our talented billers with top-of-the-line software to ensure proper billing and a high clean claims rate.  This, of course, allows the doctors and their staff to place their attention where it belongs on – which is patient care.       
Do you require your clients to use a certain software?
No, we can accommodate our client's preferences.  Of course, we are happy to make recommendations.
How do you follow up on unpaid claims?
We verify that the carriers have correct claims on file, ensure that the claims are sent within the time frame for each carrier and keep communicating with the carriers to provide the complete information until maximum reimbursements are obtained.
Remember, we make money only when our clients make money.
How do you show clients that they can trust you?
I would say, it is a combination of things. First, we stay above all the industry requirements. Second, we have top-notch staff, which is our greatest asset. Third, our pricing model has been designed in a way that we attain a win-win situation. It is in our best interest to be a trusted long term partner as we gain nothing in the short run. 
How do you structure your fees?
Our fees are based on a low fixed rate percentage of net effective billing subject to monthly minimums. So in effect, medical offices can benefit from lower rates as they progress up the revenue ladder.
What is unique about your company?
We offer more to our customers than just Medical Billing.  We offer solutions for the entire back office including Accounting Services, Collections and Call Center Activities.
What excites you about your industry?
Technology.  It is changing every aspect of healthcare from the back office solutions to the way physicians see and treat their patients.  It will be exciting to see how things evolve in the coming years.
Tell us about a time when you went above and beyond for a customer.
I would say, it is hard to name one as it is almost all the time! We have gone above and beyond for all our clients, from the initial set-up, re-submissions to collection.  In most cases what takes the most time is the fixing of carrier set-ups where the previous billers have used wrong information and have ignored the repeated claim rejections. Usually, other companies charge by the hour for that stage, we do not. 
We believe in long-term relationships with our clients.

-Anthony Leko, Head of Sales
Do you have any noteworthy client testimonials?
This is an industry where client privacy is paramount, so we cannot publish testimonials. However, we are ready to provide references on a case-by-case basis.
Is there anything else you would like us to know about?
We, at Invoisync believe in offering exceptional service.  Rather than "piece-mealing" components, we offer comprehensive RCM services including the software costs for the price offered.  We may be one of the few RCM providers that offers coding, credentialing AND back office accounting services, in addition.
Our capable team will allow you to focus on patient care by providing a "worry-free" back office.

Sue Weerasinghe, Operations Manager