Looking for Access Control Systems in Indiana?
360Connect is the place for business owners to save. We have helped thousands of businesses like yours for the past 15 years to find access control systems based on their needs at the right budget.
Who needs Access Control Systems in Indiana?
School districts needing to provide students and staff security. Access control systems also provide instant lockdown modes to keep students safe in the event of a disaster.
Retail shops and businesses looking to keep their facilities safe and manage employee access.
Hospitals, clinics, and medical labs looking to keep data, paperwork, lab samples, and more secure while managing the flow of patients.
Law offices wanting keep client information secure and under the tightest restrictions.
Community centers that can have equipment or information stolen.
Financial institutions (banks, investment firms, wealth management facilities, etc.) require the highest level of security that only an access control system can provide.
Government agencies require a high level of security to guard valuable documents as well as gain public trust.
Security and law agencies that need to keep tools and records from falling into the wrong hands. An access control system can keep staff and inmates safe.
Addiction recovery centers can benefit from an access control system that keeps patients and medical staff safe.
Apartment and office complexes looking to manage tenants and occupation.
Data centers that store valuable information.
Insurance centers that want to keep data safe and secure.
Church campuses looking to keep tithing and congregation safe from theft or harm.
To start our simple process, tell us what you're looking for below, and sellers in Indiana will be in touch with personalized quotes. This service is free. There is no obligation to buy. We can help!
Featured Suppliers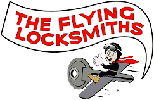 We service these cities in Indiana