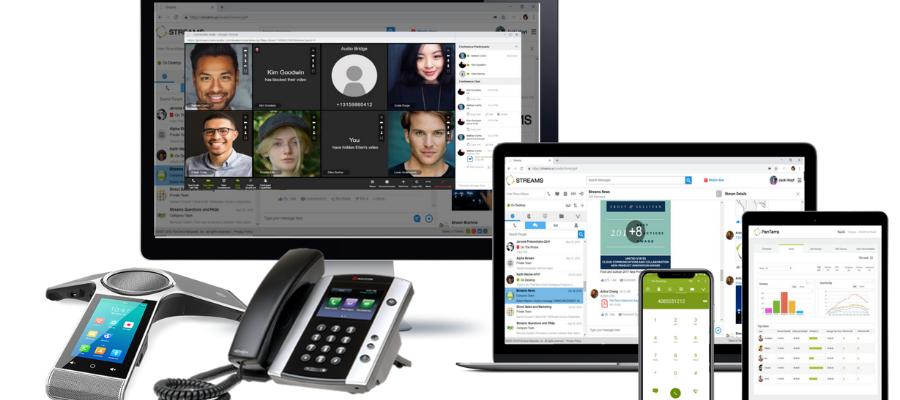 Who is PanTerra Networks?
Streams by PanTerra Networks is a feature-rich, end-to-end cloud communication, collaboration, and file-sharing suite. Unlike other solutions, it's built and managed in-house to be the most reliable and secure all-in-one UCaaS platform on the market.
---
An Interview with PanTerra Networks
What is Your Vision?
Our vision is to completely change how enterprises conduct business by delivering the most comprehensive suite of cloud-based, fully managed IT services that empower people to work better by increasing productivity, enhancing communications, simplifying collaboration, and enhancing globalization efficiencies.
How Long Have You Been in Business?
20 Years (Founded in 2001)
What industries do you serve?
Top Industries:
■ Healthcare
■ Legal
■ Franchise
Others:
■ Advertising
■ Construction
■ Consulting
■ Education
■ Energy
■ Entertainment
■ Financial/Insurance
■ Government
■ Hi-Tech
■ Manufacturing
■ Non-Profit
■ Real Estate
■ Retail
What are your most popular products and solutions?
While features offered can be similar throughout the industry, it's PanTerra's service and support that really sets us apart. Our customers will find access to all the tools and features that make their work more streamlined.
● Unified communications
● Business-class team messaging
● Powerful video/screen share conferencing
● Integrated call center
● Built-in file sync & share
● Business intelligence analytics
● Fully customizable & open for any integration
What differentiates you from your competitors?
PanTerra customers choose Streams for the exceptional support they get. Our commitment to ongoing support after the sale is one-of-a-kind.
● Direct support for your team. It's not another platform you'll need additional resources to support.
● Issue ownership. The person who answers your support call is the person who completes it to resolution.
● On-boarding and training. We offer free, unlimited training to your admins, teams, even new hires.
Additionally, the Streams product was built for sensitive data. It provides a HIPAA/HITECH compliant platform for healthcare, legal, as well as other industries dealing with classified personal data.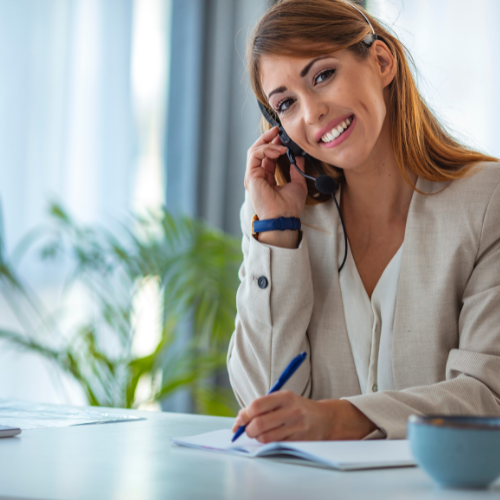 Do you have a price range for services?
We offer four pricing tiers (Business Basic, Business Plus, Professional, and Call Center) for our service bundles starting at $19.95 per seat/mo. with 12 features included. Our top tier is $44.95 per seat/mo. and includes all 30 features.
What are some frequently asked questions?
Q. Does my price increase after the term?
A. When your contract is coming to an end, you will have the opportunity to re-up for the same term and receive the same pricing, or you will have the option to go month to month. If you decide to go month to month this may affect your seat pricing.
Q. What is my price per seat if I add more users in the future?
A. PanTerra offers an on-demand solution. When you add or subtract users the price per seat will remain the same.
Q. What does On-Net/Off-Net mean?
A. On-Net is considered PanTerra Streams Users. Off-Net means that they have not created a user on the Streams platform. You can invite users to join streams for free with our freemium license and they will be considered On-Net.
Q. How does the multi-year one-time credit get applied?
A. The Multi-Year Contract Credit will be applied on your first invoice towards your 1st month's charges. Depending on the size of your credit this may cover your entire 1st invoice. Please see your quote for more details.
Q. How do you calculate taxes and fees?
A. Taxes and fees are calculated based on your physical address and the tax code for that address.
Q. What is the Regulatory Recovery Fee (RRF)?
A. The RRF is intended to recover increased VoIP provider operating costs due to local, state, and federal regulatory compliance. RRF is separate from government taxes and fees.
Q. What is the Hardware as a Service (HaaS) program and how does it work?
A. The HaaS Program is a perpetual phone program that allows you to always have the newest version of the hardware. Every year you can do a hardware refresh and select a new device, by downgrading, upgrading, or just getting a newer model of the same unit.
Has PanTerra Networks received any special awards or recognition?
2021 TMC's Unified Communications Product of the Year Award
2021 Pandemic Tech Innovation Reward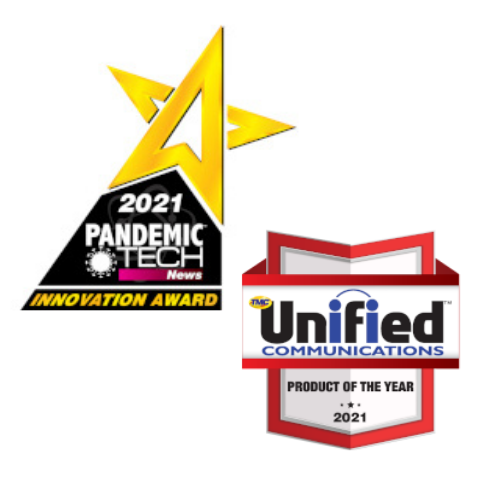 What are PanTerra Network customers saying?
The PanTerra Network's platform has been built in-house from the ground up. That may seem like a small thing, but we hear from customers all the time how restrictive other platforms are. Here's what they love about PanTerra:
Faster Support Resolution
If a technical issue is discovered and requires a code change to resolve, our engineering team can take the necessary steps immediately. Our customers aren't forced to wait until a third-party platform provider diagnoses, confirms, and (hopefully) prioritizes the issue.
Our Customers Have a Voice
PanTerra's product roadmap is heavily influenced by customer requests and suggestions. While the majority of UCaaS providers today have hitched their wagon to a platform developed by someone else, PanTerra maintains full control over the design and evolution of our product line. Suggestions that would get lost in a flood of submissions can, and often do make their way into the services we offer.
Long Term Stability
Today's UCaaS news is dominated by M&A activity. PanTerra has focused on building our own platform from day one, allowing our customers to avoid the risk associated with having a primary service provider who is dependent on another service provider to deliver their full complement of features. Nobody can turn off any of PanTerra's features because a business arrangement has changed.
Large Deal Flexibility
PanTerrra has a history of customizing our offering to better meet the needs of larger accounts. With full control in-house, we can offer a solution truly tailored to fit specific situations. We put this type of commitment in writing also! You don't just get a promise and a smile. We will document the agreed-upon changes and delivery schedule with the ability for the customer to opt-out if either is not fulfilled as stated.
---
Testimonials
"Team collaboration with the added benefit of reduced costs for a UCaaS solution has meant the difference in productivity and communications. Security is extremely necessary. We are able to manage claims for our clients within the HIPAA-compliant Streams platform."
George Hills – Independent Claims Adjusters and Risk Management – Offices in Seven Cities Across California
"Given the restraints of communicating with remote employees and road warriors, a cloud-based solution was exactly what we needed to continue to thrive in our business. PanTerra is easy to implement and will grow as we grow."
North Star Mutual Insurance – Offices in Eight States
"As a non-profit, we are always looking for ways to save money but also maintain efficiency and effectiveness. PanTerra's solution really fits the bill. We're saving money on communications and utilizing call center features that give our volunteers the tools they need to continue their work."
Ride Connection – Serving Three Counties in the Portland, OR Region
"Staying in touch with our partners is paramount to our success. Giving our call center supervisors the ability to run reports on their agents has been extremely important to remaining transparent. Streams has improved our communications and streamlined our reporting capabilities."
OTR Capital – Factoring Company – Offices in Three States
"With PanTerra, we have smoother communications between locations and complete transparency for billing in each location. And with the collaboration features included with Streams, we've increased productivity and streamlined transactions with our customers."
Raich Ende & Malter – Certified Public Accountants & Advisors – Offices in Five States
"Reliability, uptime, and security are all necessary as we deliver quality healthcare services to our clients. PanTerra Streams has given us a HIPAA-compliant platform with unmatched sound quality that we require to deliver quality health-care services to our clients."
River Valley Primary Care – Locations in Nine Cities in Arkansas
---
Make Your Organization More Versatile, Scalable, and Future-proof
Whether you manage a distributed multi-site business, mobile workforce, or a call center spanning multiple time zones; nothing enhances your business's efficiency like PanTerra Streams' powerful cloud-based PBX.