Love Phone Calls?
Join ConnectNow to receive calls from qualified businesses.
Get Started Today!
The team can provide you with more information on the ConnectNow program
Call
Join 360Connect
The ConnectNow program is only available to current 360Connect clients. Not a client yet? Sign up today!
Here's How ConnectNow Works
Receive calls regularly from qualified businesses who WANT to talk to you and your team.
Lead Receives Your Information
After a True-Intent lead has been matched & verified, the prospect receives immediate follow-up email(s) with your Company Name & Phone Number listed.
Qualified Buyer Calls You Directly
The True-Intent buyer calls you directly with the email's click-to-call functionality.
You Close New Business!
Experience Close Rates 3-12X Higher with Direct Inbound Calls
Ready for the Next Step? Join ConnectNow
The ConnectNow program is an innovative solution for current 360Connect clients seeking enhanced services.
True-Intent Leads Call YOU!
Call. Leave a voicemail. Repeat. That is the life of most salespeople. But do you ever wish qualified leads would call you first? Well, with 360Connect, we've made that a reality. The ConnectNow program matches you with qualified leads who receive your company information. Making it easy for true-intent buyers to call you directly.
WHY CHOOSE US?
Over 500,000 quote requests per year
500+ suppliers in our network & counting
Over 16 years of trusted service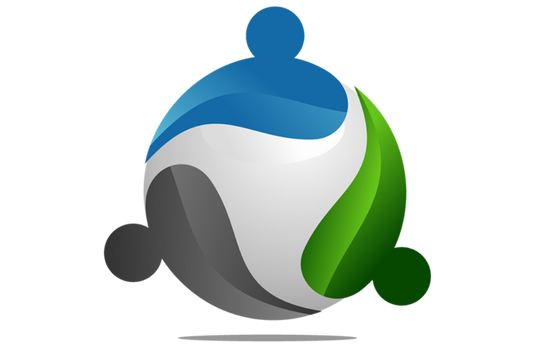 ABOUT OUR COMPANY
360Connect is an online marketplace connecting b2b buyers with suppliers in 30+ industries. 360Connect Now is an add-on program available to 360Connect clients.
Join ConnectNow!
Call: (888) 248-7341
Email:accountmanagement@360connect.com
ConnectNow FAQ
After completing the online quote form and verification of the buyer's true intent, several things occur.
(1) The buyer is matched with you based on your profile.
(2) You receive the lead information.
(3) The buyer receives an automatic email with your company information and phone number and is encouraged to call you directly.
(4) Additionally, you will receive phone calls from verified buyers that match your profile, and you can close business right over the phone. Furthermore, Inbound Phone calls from active buyers have 3-4 times higher close rates, and you'll be in a great position to win new business.
Do I have to pay for calls?
Yes, they are an additional fee and are active buyers that match your profile.
Can I get the calls without getting the leads?
No, ConnectNow is available only to Revenue Growth Program participants. Undoubtedly, the program includes lead generation.
Can I have separate profiles for leads and calls?
No, this is not possible. At this time, the ConnectNow buyer phone call service requires an active quote request profile.
What if I close a sale by phone call? Do I have to pay for it?
Yes, however, you only pay the call fees, not the commission.
Do I have to pay for calls that last 20 minutes?
Yes, you must pay for all inbound calls from active buyers, excluding abandoned and duplicate calls. Moreover, calls of that length usually indicate a strong buyer who's actively asking questions
Do I have to pay for calls that last less than a minute?
Yes, typically, calls of this length are a customer leaving a voicemail on one of your company's phone lines. Undoubtedly, these are crucial calls that should be followed up with immediately as the buyer is actively looking for a solution that you offer.
The first of every month.
Will I be billed via the same payment method I currently use for leads?
Yes, we will use the same payment method on file to make it easy.
Can I see how many calls I'll be charged for during a current month?
Not currently, however, we plan on updating reporting features so you can see this in the future.
Will I get reporting on how many calls I received during a month?
Yes, at the end of a month.
Will I be charged for calls that don't close?
Yes, our value and costs are associated with the opportunities we produce for you. Indeed, if we were to charge per sale, our fees would go up significantly.
Can I cancel the phone calls if I don't like the service?
Can I cancel the leads and keep the calls if I don't like the leads?
No, the only way to subscribe to ConnectNow is by participating in 360Connect's Revenue Growth Program, which includes lead generation.
Can I set a budget/cap for ConnectNow?
No, we cannot predict the number of buyers who will call you.
Is there a way for my sales reps to know the call comes from your ConnectNow program?
Yes. Furthermore, your representative will hear a "whisper" at the beginning of each phone call. Undoubtedly indicating the call was generated by 360Connect.
Will I be charged for duplicates?
No, we remove duplicates for each 30-day cycle.
Can I have my company listed at the top of the email?
Yes, every company has this opportunity! Indeed, we round robin the top listed company spot to give everyone the chance to be first in line.
Can I pause inbound calls while I am out of the office?
No. Like other forms of marketing, you can't always control when people call in, and this program is no different. Furthermore, calls are extremely valuable, so it's critical to forward your calls to someone that can close business while you're away.